Jhalkaribai of Jhansi
The legendary story of Laxmibai is incomplete without the story of her advisor JhalkariBai. JhalkariBai was born in an ordinary family, but from a very young age, she showed signs of exceptional bravery, like when she was alone in a jungle and was attacked by a tiger. She killed the tiger with only an axe. In another similar incidence, she killed a leopard which had attacked her, by only a stick, she used for herding cattle. She was married to a soldier in the Queens army and came in contact with the queen, where she due to her special qualities rose through the ranks to become advisor to the queen. Due to her horse-riding capability and mastery of using different weapons, she became a commander in the queens army. She shot to prominence at the time of 1857 war of Independence, fighting side by side the queen. When the queen was surrounded and highly outnumbered by her opponents on all sides, Jhalkaribai disguised herself as the queen and attacked the British forces, with handful of soldiers. Her sacrifice enabled the queen to escape safely from the fort, to regroup again. Legend of her bravery and loyalty, remains alive to this day, in the hearts of the people.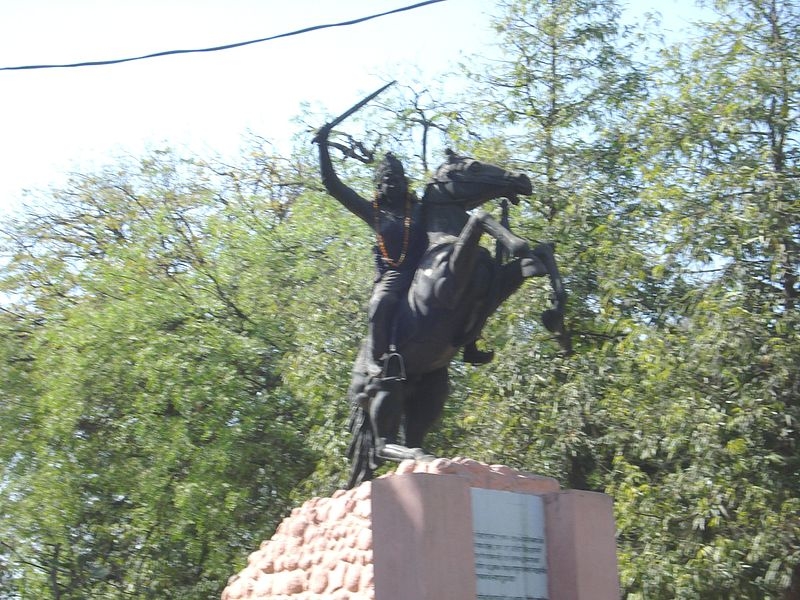 A statue of Jhalkari bai
Begum Hazrat Mahal
Also a leading member in 1857 war of independence, she was the wife of Nawab Wajid Ali Shah, ruler of the princely state of Awadh. It was forcible annexation of her kingdom and exile of her husband to Calcutta, which brought the Begum, in forefront of the political affairs of the state. During the first war of Independence in 1857, she along with her supporters rebelled against the British Empire, and seized control over the city of Lucknow and declared her son as the ruler of Awadh. She mobilised the people against the British and fortified the city, which was soon surrounded by the British Army. After a long period, the city fell into the British hand, forcing the Begum to retreat. She finally took political asylum in Nepal, where she spent the remainder of her life.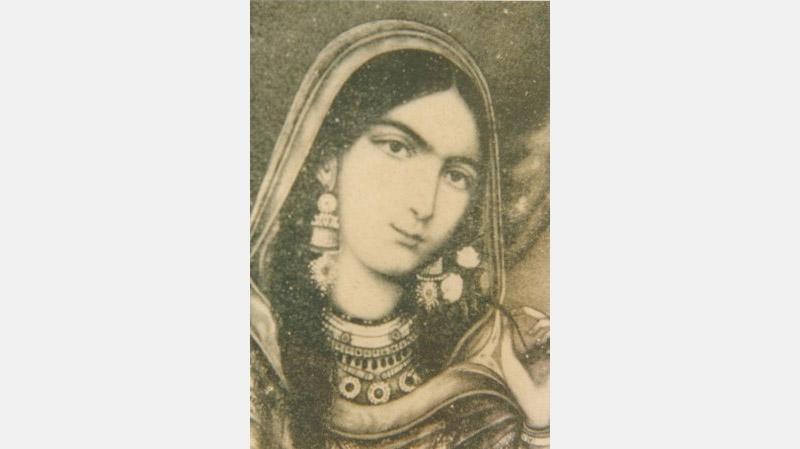 Begum Hazrat mahal
Matangini Hazra
As a freedom fighter and member of Indian National Conference, she opted for the non violent methods preached by Mahatma Gandhi. She took part in Civil disobedience movement and was arrested multiple times, but that did not deter her from perusing the cause of freedom. As part of Quit India Movement, the Indian National Congress planned to take over multiple government offices including police stations. This would be a form of protest & would be a step forward in achieving independence. In one of such procession, which led to Tamluk Police Station, (In Midnapur district – Province of Bengal), Matangini Hazra, at age of 71 years lead six thousand protesters, mostly women and all unarmed. She was leading the procession, with flag of Indian National Congress in her hand, when the 71 year old lady was mercilessly shot multiple times by the British. Although she died a long time ago, but her legacy lives on, in form of many school, streets, and residential colonies named after her.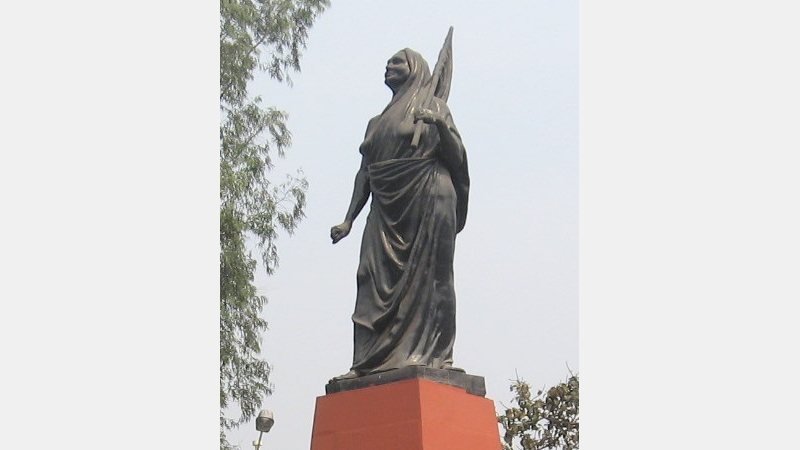 Statue of Matangini Hazra
Aruna Asaf Ali
She was member of Indian National Congress and had participated in many of it's movement for achieving independence, for which she was imprisoned multiple times. In 1942, the Indian National Congress, launched Quit India movement; and the British Government to prevent the success of this movement arrested all the major leaders of the party, so that no body would be left to lead the party. Understanding that, this could create serious problem for the movement; Aruna Asaf Ali steeped in to preside over the remaining session and unfurled the flag, for Indian Independence at the Gowalia Tank Maidan in Bombay. This news spread like wildfire and so did the protest, in spite of absence of main leaders. Even after India achieved independence, she continued to work for social reforms and women empowerment. In 1958 she became first elected mayor of Delhi. For her contributions she was awarded Bharat Ratna – the highest award in India, in 1997.
Sucheta Kriplani
One of the ardent followers of Mahatma Gandhi, she also was a Professor of Constitutional History in Banaras Hindu University. She was an active participant in Quit India Movement and worked very closely with Mahatma Gandhi during the partition riots. After India's Independence also she remained involved with politics, and became India's first woman Chief Minister in 1963, when she became chief Minister of Uttar Pradesh.
Velu Nachiyar
Rani Velu Nachiyar was a queen of Sivagangai estate (in Tamilnadu – India), and in 18th century became the first queen to fight against the British Imperialist forces, in India. Born as a princess, she was trained in horse riding and martial arts& warfare from a very young age and also could speak multiple foreign language (English, French, Urdu). When she come of age she was married to the king of Princely state of sivaganga. The problem with the British started, when they invaded Sivagangai and killed her husband, the king. The queen managed to escape along with her daughter and afterwards made alliance with Sultan Hyder Ali of Mysore and again fought and recaptured her kingdom; making her one of the very few rulers who could get their kingdom back from the British.
Rani Velu Nachiyar
Abadi Bano Begum
Born in 19th century, Abadi Bano Begum, was one of the first Indian Muslim woman to take part in Indian freedom struggle against the British. She had a very patriotic upbringing, as her family had suffered greatly during the 1857, India's war of Independence. Although she personally did not have any formal education, but she ensured her sons got the best possible education. When her son was put in jail for his participation in the independence movement, she toured the country to raise awareness among the people and encourage the people to join the freedom struggle. She also addressed public gathering wearing a burqa. She found appreciation for her work, from even great leaders like Mahatma Gandhi, as she could garner support of women for the freedom movement.
Lakshmi Sahgal
Captain Lakshmi Sahgal, was an officer of Indian National Army, led by Subhas Chandra Bose. Born to a lawyer father and a mother who was a social worker and independence activist, she had a very good upbringing and was drawn to Indian freedom struggle at a very young age. She was a qualified doctor and had a diploma in Gynaecology and Obstetrics. In 1940s, she worked in Singapore, where she treated prisoners of war. In this background she came in contact with many nationalistic Indians, including Netaji Subhas Chandra Bose, and with his counsel she formed Rani Jhansi Regiment, a all women regiment in Indian National Army & Dr Lakshmi became Captain Lakshmi. Even after the war ended, she still engaged herself with many social and political activities, including organising relief camp for refugees during Bangladesh crisis, leading a medical relief team after Bhopal Gas tragedy, and restoring peace in Kanpur after 1984 Sikh riots. She kept on treating patients, even in her 90s.
Bhikaiji Cama
Madam Bhikaiji Cama was born in 1861, to well off Parsi family in Mumbai, as her father was a merchant and lawyer and was quite well known in society. She received a good education and had good knowledge of different languages. Since a very young age, she had a very strong inclination for social service and it was once in such situation, when she was taking care of plague patients, that she herself contacted the disease. For recovery she was sent, to Britain. It was during this stay, she met many Indian Nationalistic leaders, who inspired her to join the freedom struggle. She relocated to Paris, to carry out her activities more efficiently. Here she wrote and published, many patriotic and nationalistic articles, which were later sent to India, to spread awareness about Independence movement. On August 21, 1907 in Stuttgart, Germany a conference was being held, which was attended by thousand representative, from all across the world; it was here that this brave soul raised the Indian Flag on Foreign soil for the first time and declared "This is the flag of independent India. I appeal to all gentlemen to stand and salute the flag". In awe of her personality, all the representatives, stood up and saluted the first flag of an Independent India. She spent most of her time in exile in Europe & travelled the world over and spread the message about Indian freedom struggle. She will always be known as the first person to hoist the Indian Flag in a Foreign country.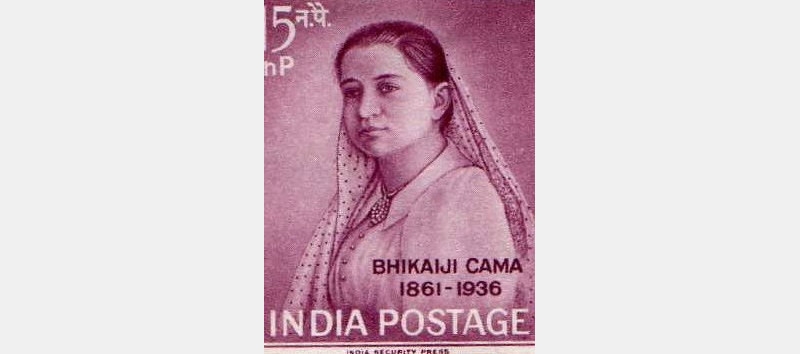 Bhikaji Cama
Pritilata Waddedar
Pritilata Waddedar was a revolutionary leader of Bengal, who had joined the armed struggle for independence, by the group headed by Surya Sen. Rani Laxmi bai of Jhansi was her role model and her inspiration to join the armed struggle for independence. She is famous for leading a attack on Pahartali European Club, which had a sign board which read "Dogs and Indians not allowed". On 23 September 1932, Pritilata attacked the club with her group but there were police personal, who were guarding the club. As shooting started between the freedom fighters and the police and she sustained bullet injury. As she was injured and trapped by the police, she swallowed cyanide to avoid getting arrested. She became a martyr, for the cause of freedom, at just 21 years of age.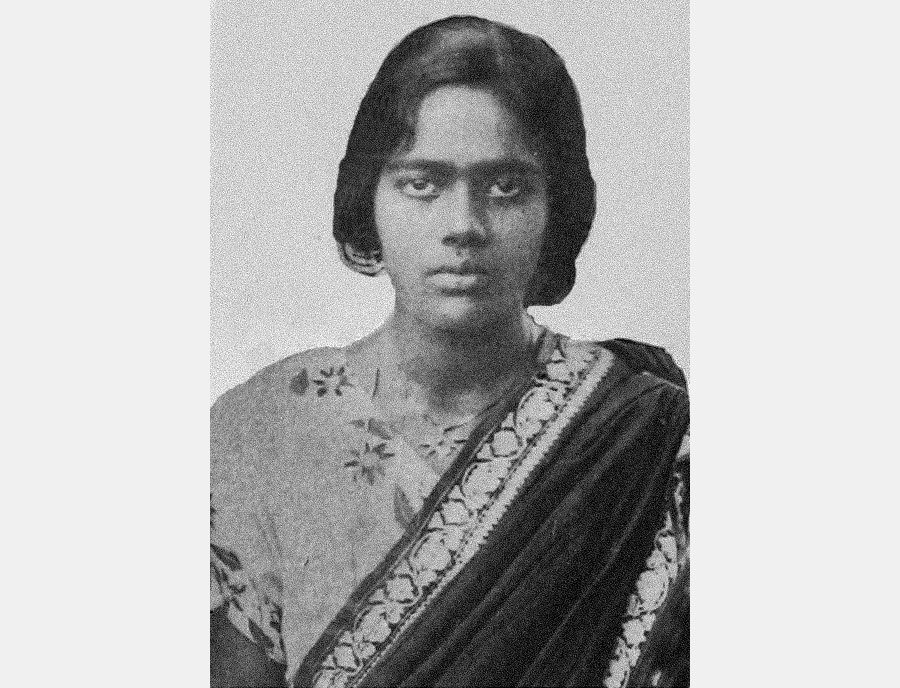 Pritilata Waddedar
Kalpana Datta
Like Pritilata Waddedar, Kalpana Datta was also a part of armed struggle for independence, led by Surya Sen. She was entrusted along with Pritilata Waddedar, to attack the European Club, by Surya Sen. But while carrying out a reconnaissance mission, one week before the actual attack, she was arrested. After her release in bail, she went into hiding. When finally arrested, she was sentenced to be exiled for life, but was released six years later.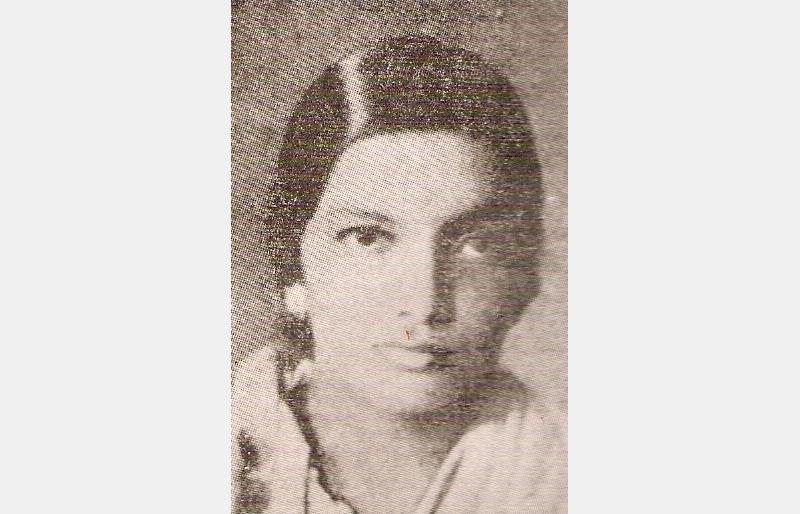 Kalpana Dutta
Kanaklata Barua
She was a freedom fighter from Assam, who was shot dead when she was just 17 years old. During the Quit India movement in 1942, she was leading a procession of unarmed villagers, to the local police station, where she planned to hoist the national flag. They were warned by the police to stop their march, but the people led by Kanaklata Barua, did not stop their march. In retaliation, the police, loyal to British Imperialist, opened fire on the unarmed protestors, killing Kanaklata Barua and some of her fellow protestors.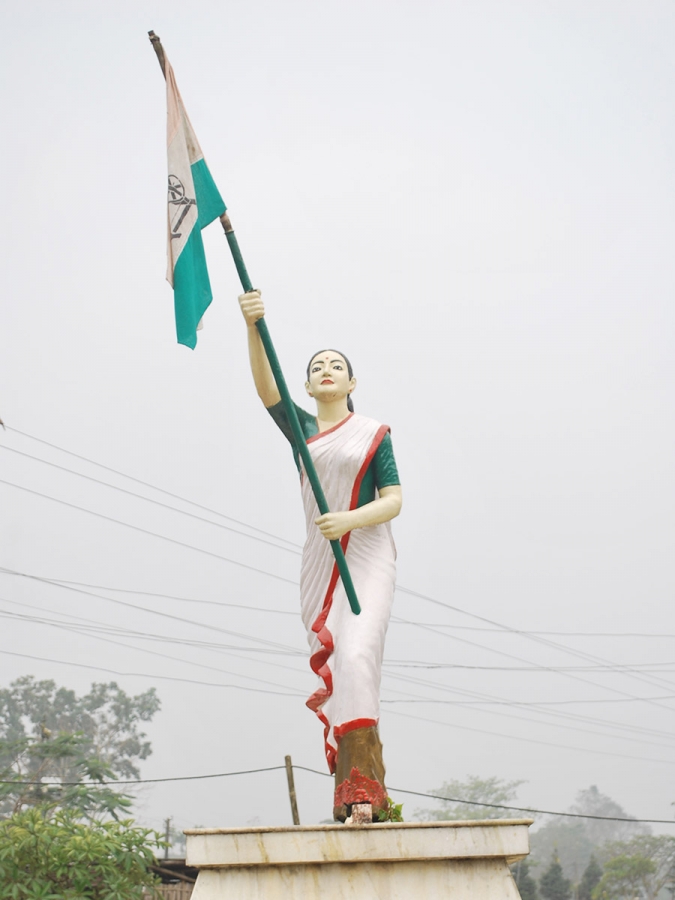 A statue of Kanaklata Barua
Usha Mehta
She was a freedom fighter and one of those who hoisted the national flag on 9 August 1942, on Gowalia Tank grounds in Mumbai, after senior congress leaders were arrested by the police, at the beginning of Quit India Movement. Although her father was a Judge in British ruled India, but she had a strong inclination for the Indian independence movement, which started, when she as a 8 year old & participated in protest march against Simon Commision. She was also one of the pioneering members, to set up Secret congress radio at the time of Quit India movement, which recorded the broadcast of leaders like Mahatma Gandhi and other national leaders and broadcast it, so as to raise patriotic sentiments nationwide. She is also credited with creating first woman school in Bhide wada.
Rajkumari Gupta
Almost all Indians know about Chandrasekhar Azad and Bhagat Singh, but it is unfortunate that very few people know about Rajkumari Gupta, a close associate of the former and whose contribution was equally important. She got married at an early age of 13 years, but her husband was a congress supporter and joined the freedom struggle on inspiration of Mahatma Gandhi. But she gradually was drawn towards armed struggle and was closely associated with group of Chandrasekhar Azad & Bhagat Singh. She also had a strong contribution, to the famous Kakori Train robbery case, where she was given the responsibility of delivering weapons to the freedom fighters. She was arrested by police and served multiple jail terms; unfortunately her in laws did not respect her views and publicly disowned her.
Bina Das
Born in 1911 to well known family in Bengal, her father was a renowned teacher and social worker. She was drawn to the freedom struggle from an early age, and joined Chhatri Sangha, a revolutionary organisation for women. She came into limelight, in 1932; when she tried to assassinate the Bengal Governor- Stanley Jackson, in Calcutta University- convocation hall, where she went to receive her degree; by firing 5 shots at him. Unfortunately she failed in her mission, as she had only recently learned to use a revolver. Although she failed but gave inspiration to many others to join the freedom struggle, she also did not give out any names of her colleagues in spite of a tough interrogation. She was sentenced to 9 years of imprisonment. After her release, she joined Indian National Congress and took an active part in the Quit India Movement for which she was jailed again.

Bina Das
Durgabai Deshmukh
Durgabai Deshmukh was a freedom fighter from Andhra Pradesh. From a very young age, she was associated with freedom struggle and was strong follower of Mahatma Gandhi. At age of only 12 years, she joined the satyagraha movement, during the non cooperation movement of 1922. She is also credited with creating, Andhra Mahila Sabha; which is considered to be one of the most important institution in south india concerned with women's welfare and education. In 1930, she also joined the salt satyagraha movement in Madras city. In spite of being jailed multiple times, she managed to complete her MA in political science, and obtain her law degree from Madras University. She was also carried out many social welfare activities in different capacities; she was, President of Blind relief association and also the first chairperson of National Council on Women's education.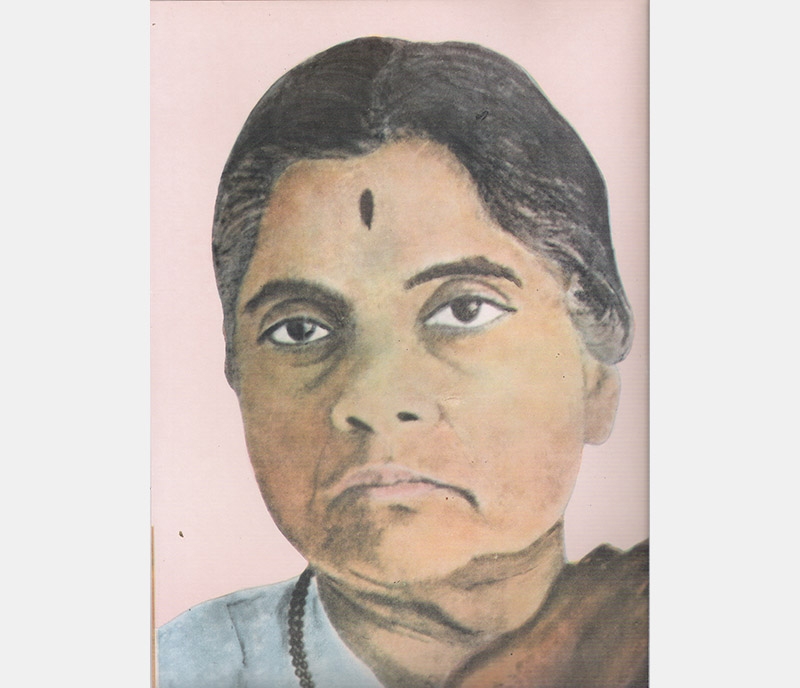 Durgabai Deshmukh
Kasturba Gandhi
She was wife of Mahatma Gandhi and along with her husband, she was associated in many movements in Indian freedom struggle. Her role first started in South Africa, when she took part in protest against ill treatment of Indian Immigrants and was sent to prison. Even after coming back to India, she continued to take part in protest arranged by Gandhiji. She also took her husband's position, whenever he was imprisoned and could not be present. She was associated with women's welfare movement in Champaran, non violent protest against the British in Rajkot and also participated in Quit India movement.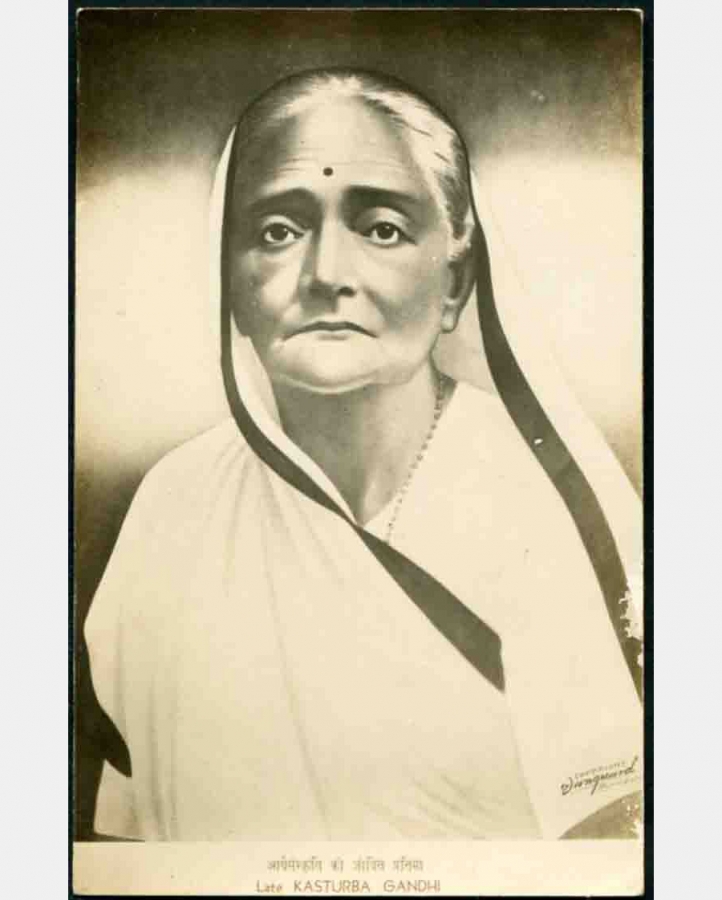 Kasturba Gandhi
Sarojini Naidu
She was born to an erudite Bengali Hindu Family, in Hyderabad. Her father was a doctorate of science from Edinburgh University and principal of Nizam's college, Hyderabad. He also was the first member of Indian National Congress from Hyderabad. So from her childhood, she got an environment, which encouraged education and free thought and independence of India. It was the partition of Bengal in 1905, which made her join, actively in the independence struggle. Later, she travelled to various part of the country to raise consciousness about the independence movement and women empowerment. She was one of the key figures in the Civil disobedience movement and was jailed with other congress leaders. She also became the first Indian woman president of Indian National Congress. After independence she became the first governor of United Provinces ( present Uttar Pradesh). Besides her active participation in social issues and politics, she was also a brilliant writer and poet.
Sarojini Naidu
Epilogue
So it is quite obvious that the contribution of women in India's independence movement, was in no way less than the men. But it is quite unfortunate, that many names of these brave hearts have been lost in the pages of History. When we cherish our achievements and enjoy the fruits of freedom, we should never forget the people, who toiled hard and sacrificed much for this day.