Dyslexia
The term is derived from two Greek words, where dys means inadequate and word lexis means language. So the term Dyslexia, denotes a medical disorder in which, there is a problems in processing words into meaningful information. The person suffering, faces extreme difficulty in early childhood, to learn to read. The person involved, finds difficulty in accurate word recognition and has poor spelling abilities, & speaks in halting phrase, mispronounces words, and leaves sentence incomplete.
The children having this condition are intelligent, but get confused by letter, numbers and words and are unable to read, spell and write, as others of their age ; and when told to read or write, they show omission, addition and substitution of letters or words. They also appear to lack attention and day dream. They also complain of headache, dizziness and stomach aches while reading. This is the reason, most of the teachers believe that, these children are lazy and dumb. This in turn makes the children lack self confidence & they are frustrated easily and try to avoid school, reading and learning. In contrast to the features described, they have a talent for music, art and drama. They can learn by observation, demonstrations and visual aid.
There maybe other complains like – Difficulty with vision but clinical examinations shows, no problem. He/she can hear things, not apparent to others ; but has difficulty telling time, poor memory for things not experienced but very good memory for things that are experienced. The behaviour are usually variable and can range from – trouble maker to being too quite ; they can be very orderly or at times -- very disorderly. Some of the famous personalities, who suffered from this condition are -
1. Albert Einstein
It is said that Albert Einstein, did not speak until he was of four years of age (his speech has been described as laborious searching, where every spoken sentence, was repeated silently with his lips and he did not read until he was seven (nine according to some). Most of his teacher thought him to be slow and mentally handicapped and believed, that he would not do much in his life as he was poor in arithmetic and struggled to learn foreign language. Einstein also failed in entrance examination to get into college in first attempt and also lost three teaching positions in two years. Even in adult life, Einstein's verbal difficulty persisted and once he said, to Robert S Shankland (American physicist and historian) -- "When I read, I hear the words. Writing is difficult, and I communicate this way very badly". But Einstein excelled in visual imagination and spatial reasoning and took special interest in subjects like Geometry. At age of 15, Einstein left his school in Munich to attend a swiss school, where maps, diagrams and visual materials were used for instruction. It is believed, that this place was a turning point in his life, as here the environment was informal and relaxed & individual thinking was encouraged.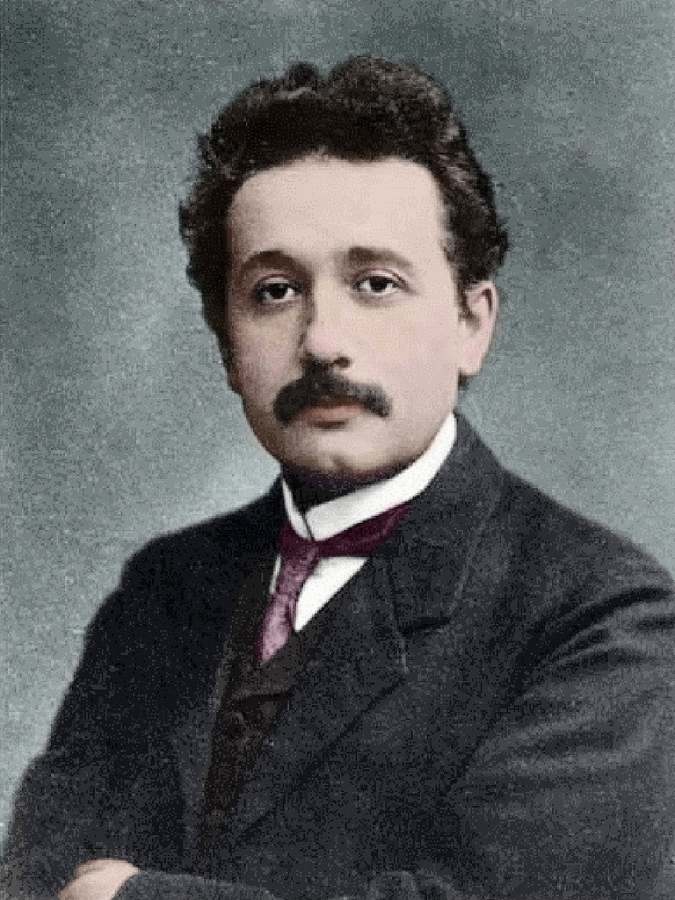 Albert Einstein, early 1900s
2. Leonardo Da Vinci
Leonardo da Vinci was a very famous Italian painter ( Masterpieces like Mona Lisa & The Last supper were drawn by him), engineer, architect, scientist & inventor. One of the main reasons, he is said to be Dyslexic, is because of his handwriting. His spellings were erratic and strange, but his diagrams were very precise. Most of the time his notes were written in reverse, mirror image. (Most of the time dyslexic writers do this, as they find it easier and more natural). Many people believed, that his art work and inventive ideas ( Helicopter, parachute, diving suit, machine gun, tank & calculator ), were indirect evidence that he suffered from dyslexia.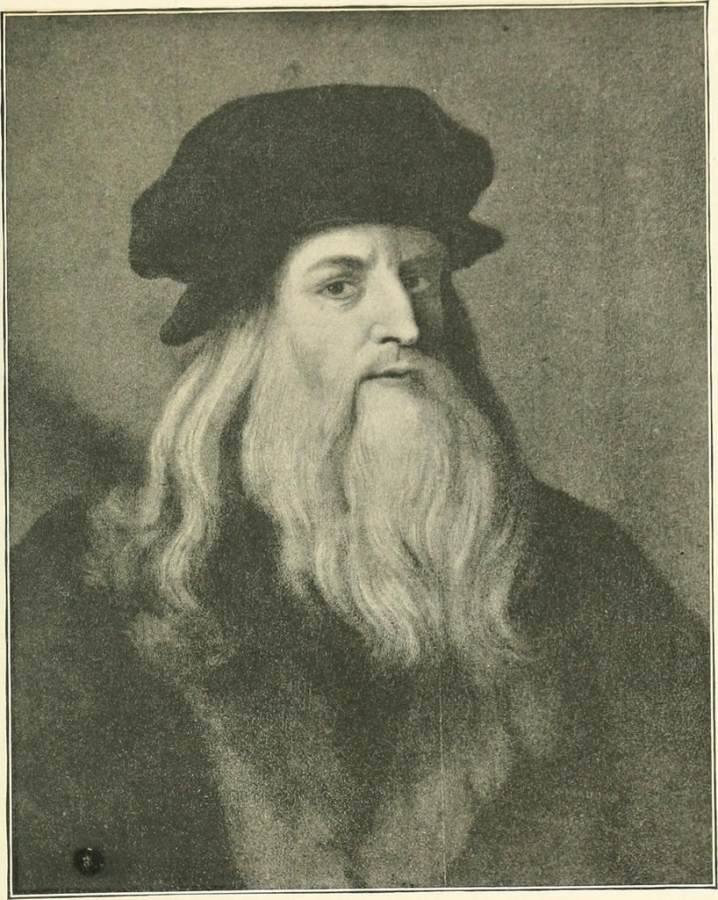 Leonardo da Vinci
3. Thomas Edison
Thomas Edison is very famous scientist and Businessman, and considered one of the most famous inventors of all time holding 1093 US patents (including the light bulb, first movie theatre & first power plant) in his name. He was the last of the seven children, born to his parents. He was not able to walk up to the age of four. He also joined school late, because of his problems. After joining school, his teachers found his behaviour self centred and the habit of constantly asking questions, very irritating. They believed he was an unnecessary distraction. So only after 3 months, of starting school, his mother was forced to withdraw him from the public education system. After that his mother, took on the role of his teacher and began to teach him in home itself. His mother recognized his intelligence and taught him everything she knew with lots of patience and understanding. Finally when she had nothing more to teach him, she gave him a library card ; so after that Edison could learn for himself by reading books. That was the beginning of the journey, for one of the greatest inventors of the world.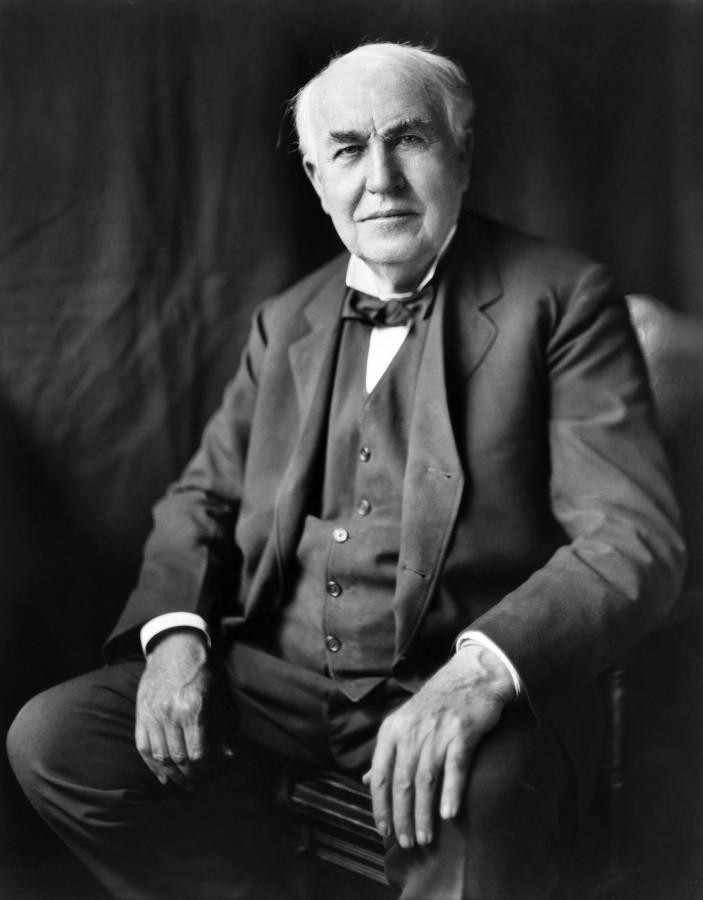 Thomas-Edison
4. Richard Branson
Sir Richard Branson is a famous English Businessman, author and philanthropist ; he is one Of the most respected and successful businessman ever and founded the Virgin Group of Companies, which consists of more than 400 companies in 30 Countries. But the beginning of his life was not certainly smooth, which would give a sign for the things to come later. In school, he was not at all impressive ; he was at the bottom of his class, and had trouble reading, spelling and focussing ; as he had dyslexia. The teachers thought he was lazy and dull. Other students also made fun of him, so he spent his time in library, learning and improving his reading skills. His first business was very small, like selling Christmas trees and birds. But he never let other's discouragement, go to his heart. He started a school newspaper, criticizing the school itself & was expelled out, for that and other reasons. The principal's last words were " I predict that you will either go to a prison, or become a millionaire". In the year 2000, Richard Branson was knighted at Buckingham Palace for "Service to entrepreneurship". In recent years he has focussed much of his attention to space tourism venture. In June 2018, the Forbes Magazine, listed Sir Richard Branson's estimated value at US$5.1 billion. He called his dyslexia "a gift, not a disability " and his "greatest strength" and has integrated it to his management style and developing his own different style of leadership.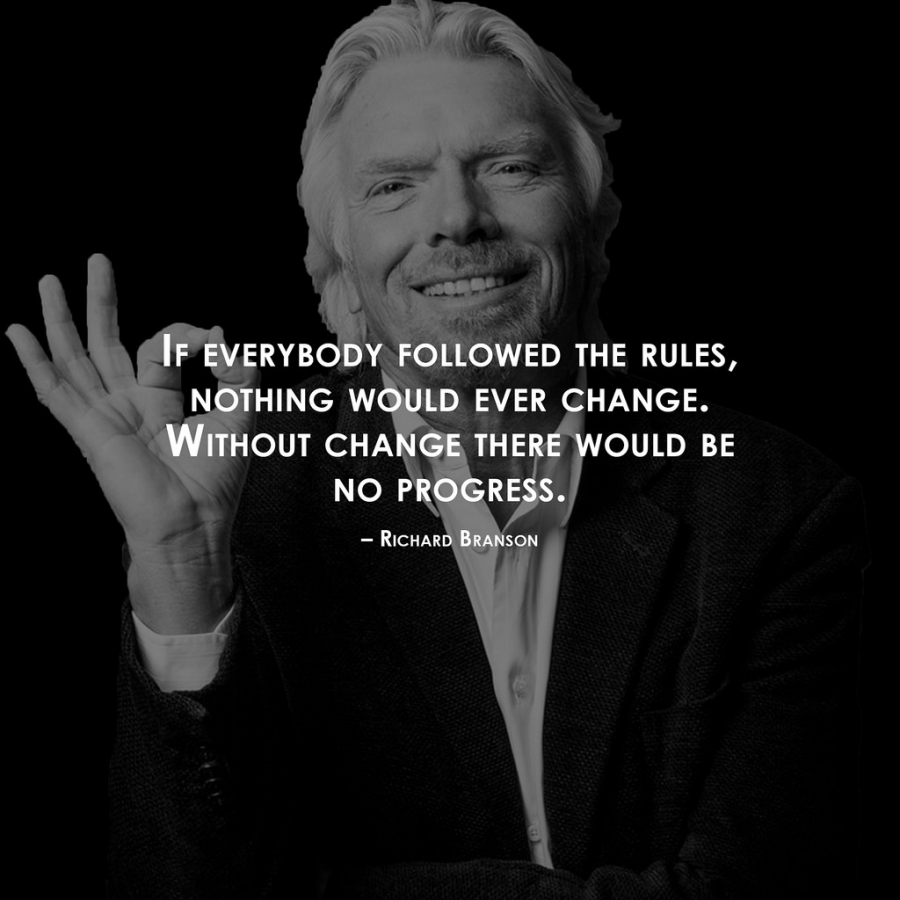 Richard Branson
Deafness
According to current statistics, 466 million people worldwide have disabling hearing loss ( defined as -- hearing loss of more than 40 decibels in adults and more than 30 decibels for children, in better hearing ear) and it is believed, that by 2050 this number would reach, over 900 million. The cause for hearing loss may be genetic, or complications at birth, infectious diseases, chronic ear infections, complication of medication uses, exposure to excessive noises and old age. Many people improve with timely diagnosis and treatment with – medications/ surgery/ use of hearing aids /cochlear implants ; and other supportive measures like teaching of sign languages.
Some Of The Congenital Causes of Hearing Loss
These are the conditions, which causes hearing loss, at birth or soon after. The main causes are-
Infection to mother during pregnancy, like rubella or syphilis
Jaundice in the period, immediately after birth (neonatal period) can cause nerve damage in a new-born.
Lack of oxygen at the time of birth
Low birth weight
Use of certain medications by mother in pregnancy like – Antimalarial drugs, Cancer medications, Medications to produce urine (diuretics) & aminoglycosides group of antibiotics.
Some of the Acquired Causes of Hearing Loss
The conditions, which causes hearing loss, later in life are-
Chronic ear infections and certain other infections like- Measles, Meningitis & Mumps
Diseases causing fluid collection in the ear, like Otitis Media
Wax or other foreign body, in the ear
Exposure to loud sounds, as by ear phones or prolonged exposure to high volume noises in night clubs, bars and concerts
Use of certain medications used to treat Malaria, Tuberculosis, Cancers
Sometimes injury to the head or directly to the Ear causes hearing loss.
Sometimes ageing causes degeneration of sensory cells, which is responsible for hearing loss in old age.
Some Simple Precautionary Measures Which Can Be Helpful Are-
Vaccination of women of reproductive age against Rubella, (before pregnancy ) & vaccination of children, against childhood diseases like – Measles, Mumps, Rubella & Meningitis.
Screening and treating sexually transmitted diseases like – Syphilis and other infections, during pregnancy.
Health programmes, for pregnant women and children to be strictly followed.
Reducing exposure to loud noises and raising awareness in the common public.
Ear diseases in children should never be neglected and check up, by an ENT specialist promptly done.
Indiscriminate use of medications, including antibiotics should never be done without medical supervision, specially in children and pregnant women.
Pointed objects should never be used to clean Ears.
Being deaf causes serious problems in daily life, but in spite of that, many people have achieved, spectacular success, in their lives. Some of them are –
1) Ludwig Van Beethoven
Ludwig van Beethoven, was a German pianist and widely considered and recognized as one of the greatest composers of all time. He was born in the city of Bonn in Germany in 1770, and was taught music by his father and some other teachers, at an early age. It was in his 20s, that his hearing started to worsen, when he suffered a fit and fell down and lost his hearing. Afterwards his hearing partially improved, but over time it again started to deteriorate and it is believed that, by the last decade of his life, he became totally deaf. Paradoxically it was in these last years, he created some of his best works. The cause of his deafness, was never ascertained with certainty (it was early 19th century), but over the ages different causes have been postulated. Some of them are- Lead poisoning ,Typhus ( a kind of bacterial infection), some kind of autoimmune disease, or even syphilis – a sexually transmitted disease; or his habit of immersing his head in cold water, to stay awake.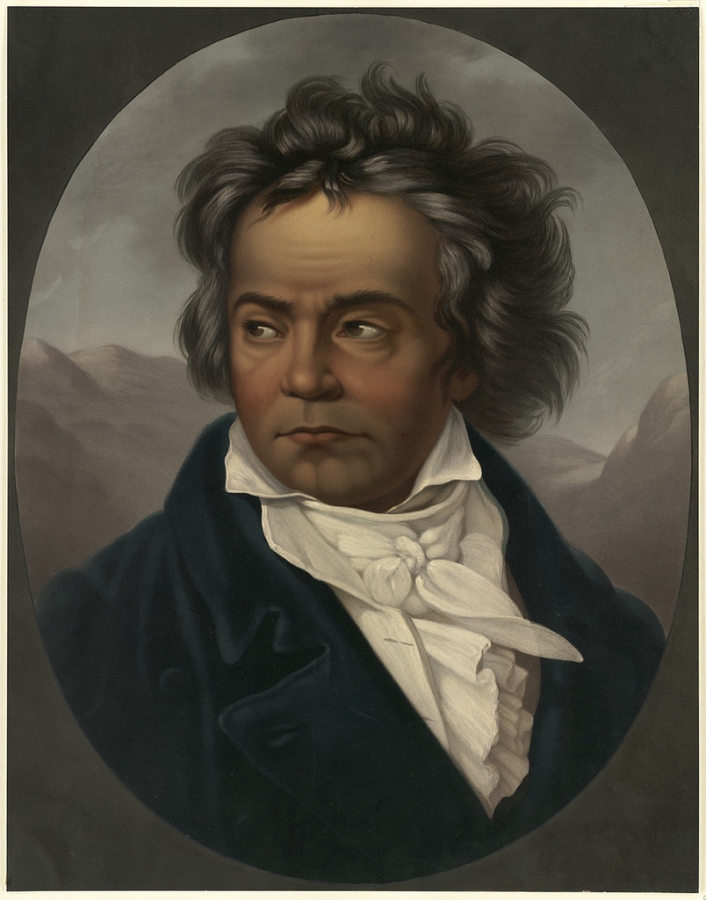 Ludwig van Beethoven
2. Hellen Keller
Hellen Keller was an American writer and social activist. She holds the distinction of the first deaf blind person to earn a bachelor of arts degree. She was born in 1880 in Tuscumbia, Alabama, USA. At 19 months of age, she contacted an unknown disease, ( suspected to be scarlet fever / meningitis), the illness left her both deaf and blind. Initially she learned to communicate by sign language with her family members, but later on, she got Anne Sullivan, as a governess and teacher (who became a companion and friend later on), who herself was blind (due to a eye disease – Trachoma), and under her guidance, Hellen Keller, went on to become a world famous speaker and author and an advocate for the people with disabilities.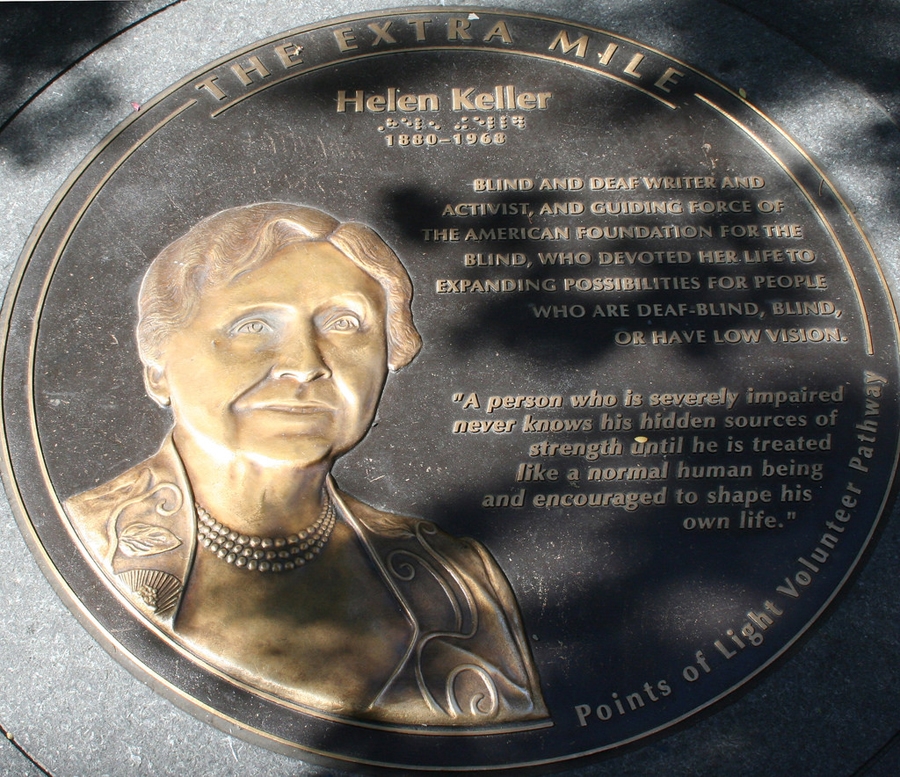 Helen Keller
Blindness
Blindness refers to loss of vision , that cannot be corrected by glasses or contact lenses. It can be divided into two subcategories – Partial Blindness, in which some limited level of vision is still present and Complete Blindness, where the loss of vision is total and a person cannot see even the light. Legally blind is the condition, where vision is less than 20/200. The cause of blindness is very variable and differs from person to person. The main causes are – Cataract, Diabetes, Glaucoma, injury to the eye, Macular degeneration, blockage of blood vessels to the eye, or complication of eye surgery. It is obvious that, loss of vision is a calamity, to the concerned person ; but there are people, who had extraordinary achievements, in spite of this disability. Some of these brave hearts are –
1) John Milton
John Milton is a 17th century English poet and intellectual, famous for his poetry and prose. His best creation was the epic poem – Paradise lost, which is concerned with the temptation Of Adam and Eve by the devil in Garden of Eden & their subsequent expulsion. It was considered a masterpiece, which made Milton, one of the greatest poets of his time. But very few people know that, Milton became totally blind, when he was around 44 years old. The disease suspected is untreated Glaucoma. It was a time when science was in an infantile stage & other support facilities for the blind, were non existent. This was like a death sentence to the person concerned. Three months after Milton's vision loss, his wife died, followed soon by his one year old son. It was a severe mental blow for him. Few years later he married again, but his second wife, died after 15 months, at the time of childbirth & the baby died soon after. His bad luck continued, when a regime change in England, got him imprisoned, as a suspected enemy to the new king – Charles II, but few resourceful friends got him released after a few months. Following his release he was exiled to the countryside, outside London. After a few years, he remarried for the third time & he found some amount of peace in the changed situation. It was then that the thoughts about giving words to his best poem, which was in his mind since last few years finally took place & a few years later Paradise Lost (which was written by Milton's daughter, as Milton dictated the text) was published in year 1667; 15 years after Milton getting completely blind.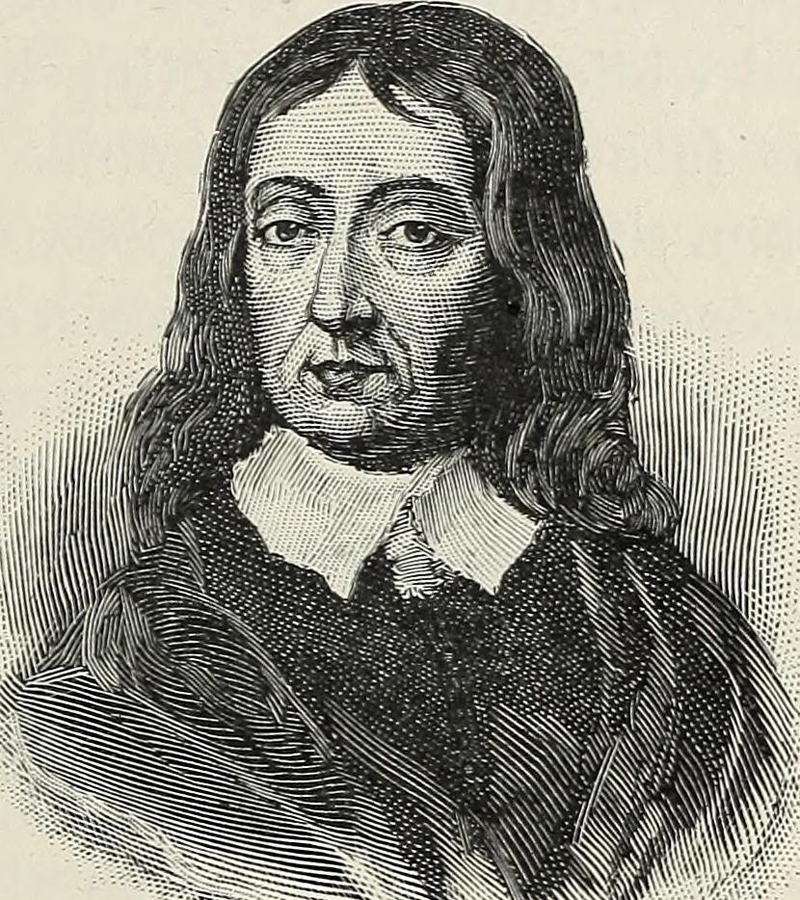 John Milton
2. Anne Sullivan
Best known as teacher and companion, of previously mentioned Hellen Keller, Anne Sullivan suffered from an bacterial eye disease – Trachoma, at a tender age of 5 years, which left her blind. Soon her mother died, following which she and her brother were abandoned by her father & they were sent to live on an orphanage, where her brother died soon after. In spite of all these hardships, she completed her education from a blind school, following which, she became teacher and later a friend to the blind & deaf, Helen Keller ; an association that would create history (without her, all that Helen Keller achieved, would have been impossible).
Helen Keller taking a speech lesson from Annie Sullivan
3) Stevie Wonder
Stevie Wonder, is a American musician - singer, song writer & record producer and one of the most creative & successful musicians of 20th century. His achievements are all the more remarkable, because he has been blind since shortly after birth, because of retinopathy of prematurity. He was a child prodigy and started playing multiple instruments from a very early age. That was just the beginning of a career spanning may decades, during which he gave many hit albums and songs. He won 25 Grammy Awards, and has sold more than 100 million records worldwide.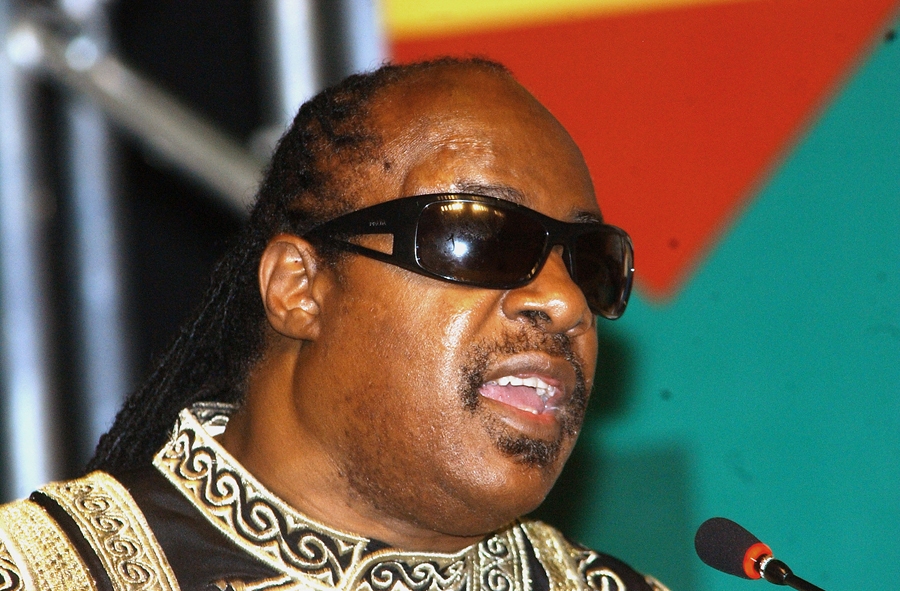 Stevie Wonder
Asperger Syndrome
Asperger syndrome is a developmental medical disorder , and the person concerned, suffers from difficulty in social interactions and non verbal communication, with restricted/repetitive pattern of behaviour, activities and interest. Motor developments may be delayed. The social behaviour of these persons are also impaired like -- speech may be repetitive and about self & not others, he /she does not make eye contacts while talking, & may not smile or react to a joke and may have awkward movement and manners ; all these features may cause difficulty in the person's life and inability to make friends. For these reasons, these persons show lack of interest in communication with others and have strong adherence to routine. Although the symptoms start early in life, but this problem only comes to notice, when the children or adult concerned, faces significant difficulty in the school, workplace or social life. The exact cause for this is unknown, but heredity partly plays some role, along with some environmental factor.
In the Bollywood hit movie – My name is Khan, the main protagonist – the character, played by Shahrukh Khan, suffers from Asperger syndrome. In real life too ,many people with the right treatment & sheer determination and grit, were able to lead not just a normal life, but also excel in their relative field. Some of them are –
1. Wolfgang Amadeus Mozart
It is believed that this musical genius and one of the greatest composers of all time, suffered from Asperger syndrome, as the facts from his biographies suggest. Some of these features are – impaired social interaction ( impolite and frequent mood changes) & stereotyped and repetitive actions. He also faced difficulty in communicating his emotions and had inability to understand the mental state of the person talking to him. He also suffered from motor clumsiness and unintentional constant motion of hands and feet, atypical thinking and obsession with his thoughts and inanimate objects. In spite of all these problems, he composed more than 600 works and achieved the pinnacle of success, by the time he died at the age of 35 years.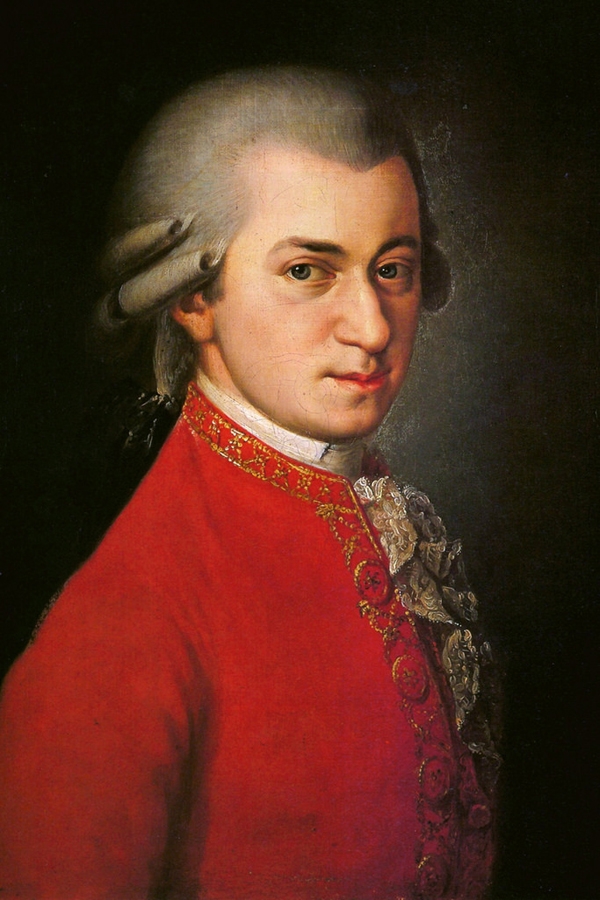 Wolfgang Amadeus Mozart
2. Vincent Van Gogh
Vincent Van Gogh is one of the most famous painters of the world, who lived in 19th century. He is also believed to have been a patient of Asperger Syndrome, as his actions and behaviour suggests. He had behavioural problem since childhood and could not adapt to normal school. His social interactions were highly impaired and he was not a fluent speaker & mostly stayed alone as he was thought to be eccentric and hence alienated people. Many believed that his death by suicide, was due to mood swings ; as mood disorder is seen very commonly in Asperger syndrome.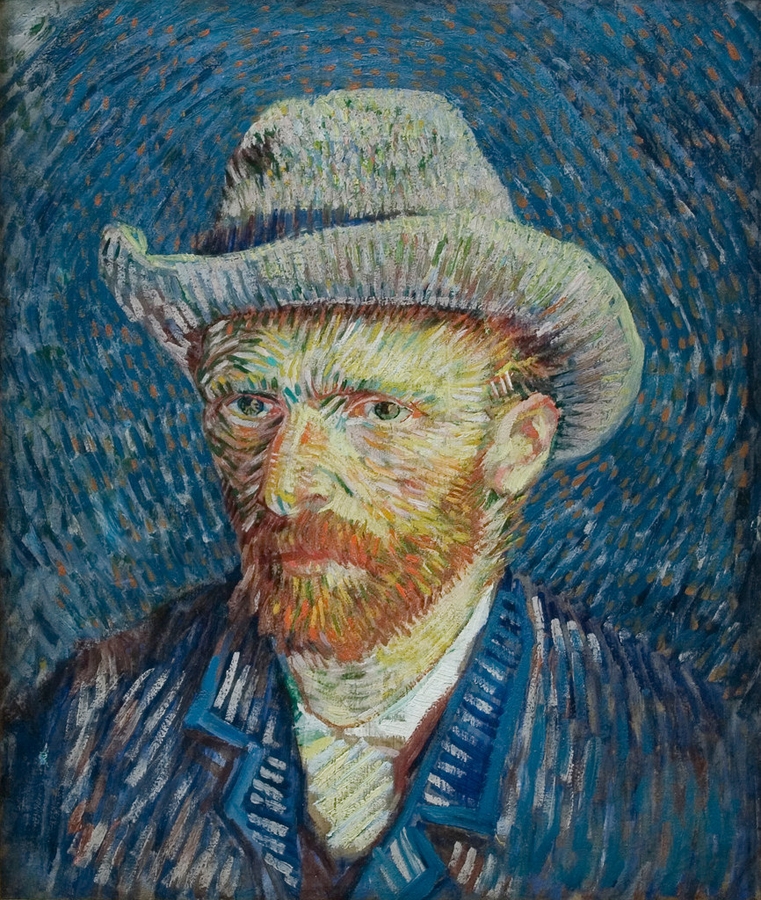 Vincent van Gogh (Self-portrait )
3. Sir Isaac Newton
Isaac Newton was a 17th century English mathematician, physicist, astronomer, writer, natural philosopher and alchemist. He is famous for giving the three laws of motion and universal gravitation and his works proved the heliocentric model of solar system. It is hard to believe that a successful polymath like him, could have been suffering from Asperger syndrome. But Newton showed, many signs and symptoms of Asperger syndrome. He spoke very little, was self absorbed and had very few friends and those relationships also were not very cordial, as he was very short tempered. He had a nervous breakdown, because of depression and paranoia, when he was 50 years old and remained unmarried throughout his life.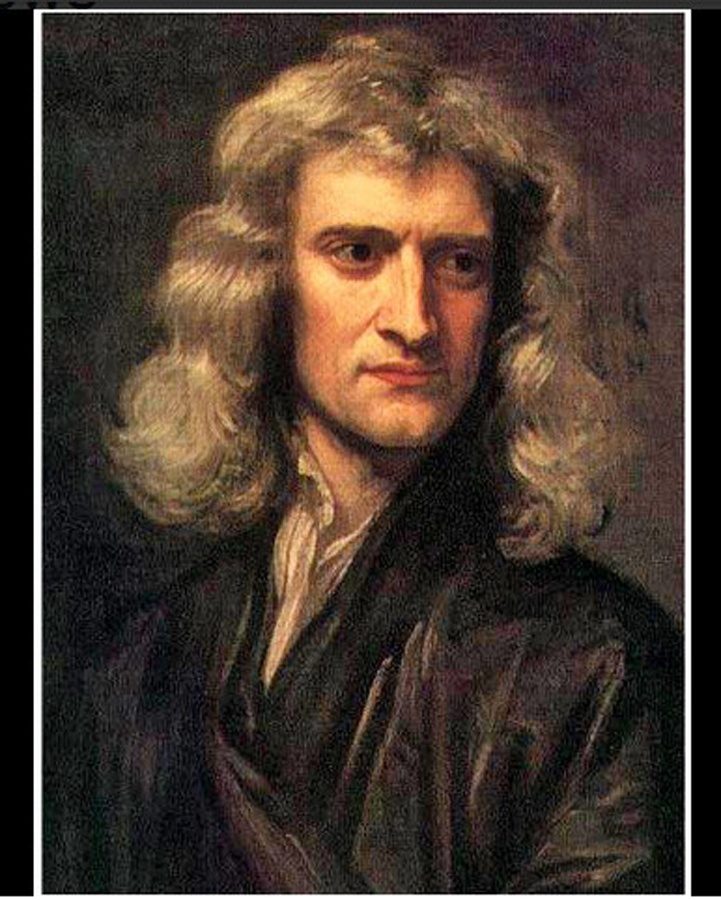 Issac Newton
Marfan Syndrome
Marfan syndrome is a genetic disorder, which affects the connective tissue of the body, but the degree of affliction varies from person to person. The people affected, are usually tall, thin with long arms and fingers & long legs and toes .Their joints are also flexible and the spine has a sideways curve. The most serious effect is on heart and great blood vessels like aorta, with increased risk of valve prolapse (mitral valve) and dilatation of aorta (aortic aneurysm). Other organs like – bones, eyes ,lungs, skin and nervous system may also be involved. With treatment, many people are able to lead normal life, but there is no known cure and there is 50% chances of transmitting the genes, to the children of the person affected. Many people have been known to have suffered from this problem, but, the most famous person, who had this disease is Abraham Lincoln.
Abraham Lincoln
It was the physical appearance of the President, which made people belief that he had this disease ( the disease was identified only in 1896 and Lincoln had died in 1865). He reached the height of 6 feet 4 inches by the age of 21 years and had stooping shoulders but long & thin face, both his arms and hands & feet were very long, and had low weight for the height. All these findings lead scientists to believe, that Lincoln suffered from Marfan Syndrome. But Lincoln's DNA was never tested, so it is difficult to be 100% sure.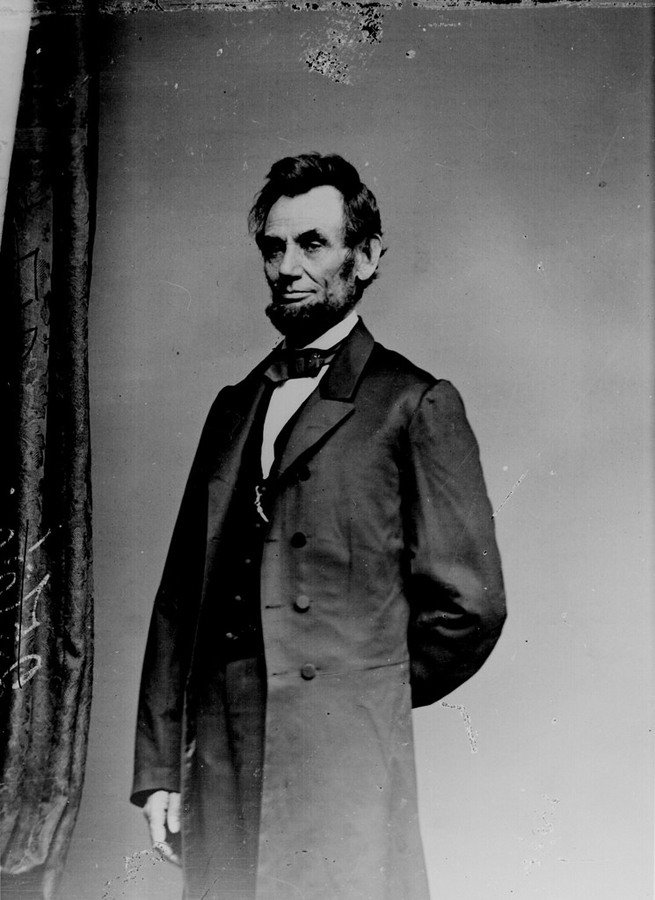 Abraham Lincoln
Depression
Everyone in this world suffers from sadness and loses interest in things, but if these symptoms persists and affects a persons daily activities, then it becomes pathological depression. According to WHO, depression is the most common disease worldwide and leading cause of disability. Depression in a person may be because of some negative life experience, neurotic personality, misplaced gender & sexual identity, as a side effect of medications, or because of drug abuse, or may be a part of some psychiatric syndrome. Some of the famous persons, who suffered from this problem are -
1. Winston Churchill
The Prime Minister of Great Britain, who played a very important role, in defeating Germany in world war II, suffered from depression ; and he referred to it as "Black Dog" .These depressive episodes were intense and stayed for a long duration. Some believed that these were linked to some past negative experience in life of Churchill. He suffered many such episodes, throughout his life. Much of the description comes from his doctor – Lord Moran. The same problem was also described by a close friend of the Prime minister – Lord Beaverbrook, who had once remarked ; that either, Churchill was at the top of wheel of confidence or at the bottom of intense depression ; these clearly showed the mood swings of Churchill. Many other incidences of Manic Depression were also seen throughout his life.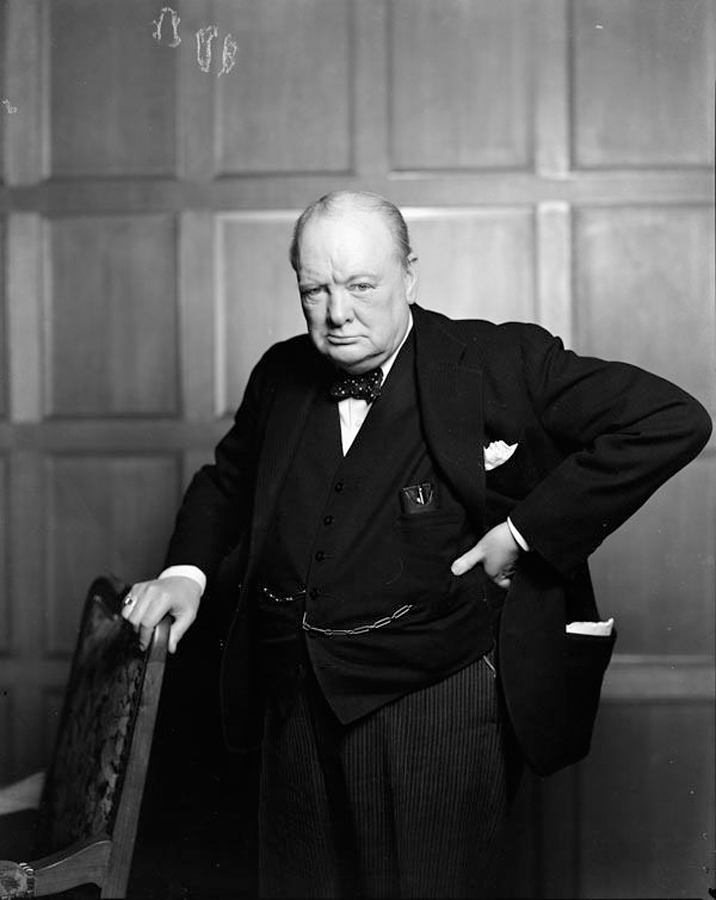 Sir Winston Churchill
2. Marilyn Monroe
Most people know about the rags to rich story of Marilyn Monroe but, the famous Hollywood actress reportedly suffered from depression. She had multiple such episodes of depressive attacks, throughout her life. One of the famous incidents was - the death of actor Clark Gable, and his wife pinning the blame on Marilyn Monroe, which had a really bad effect on her and she went into depression. Many reasons have been given for her mental illness. Marilyn's mother was admitted in mental institute for depression and had schizophrenic tendencies, after her father, abandoned the family. Marilyn spent a lot of time of her childhood in orphanages and foster homes, where she even suffered sexual abuse. The pressures of show business and multiple failed relationships, drinking problems, drug abuse culminated in her committing suicide, at age of 36 years.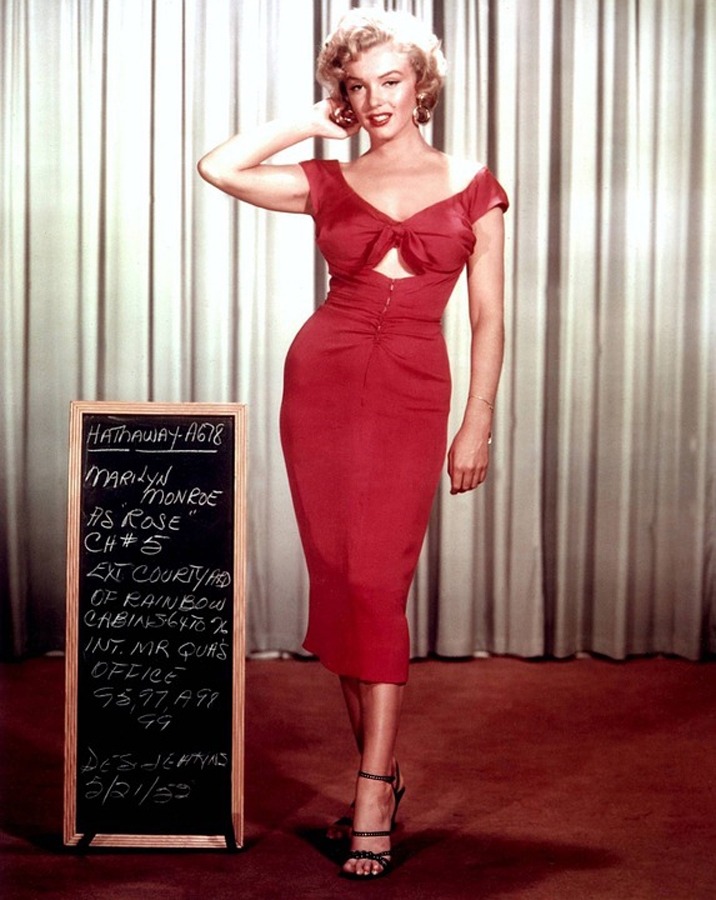 Marilyn-Monroe
Parkinson's Disease
Parkinson's disease is a disease which affects the Nervous system and leads to progressive deterioration of motor functions. The definite cause is unknown, but both genetic and environmental factors have been implicated. The dysfunction affects almost all aspects of motor system, finally giving rise to – tremor, slowness, stiffness, impaired balance and difficulty in walking. Other psychological symptoms like – anxiety, depression, dementia may be associated. Mostly this disease presents in old age, but rarely it may affect young people too. The progress of the disease and degree of symptom manifestation may vary from person to person but with the right treatment, patients can lead productive life for many years.
1. Robin Williams
The famous Hollywood actor, who was one of the best comedians of all time, was misdiagnosed as having Parkinson's disease ; after suffering from problems like – fear & anxiety, tremors, insomnia, delusions, paranoia, and memory problems. It was an autopsy, after death, which revealed that he was suffering from Lewy body dementia, which has some features in common with Parkinsonism.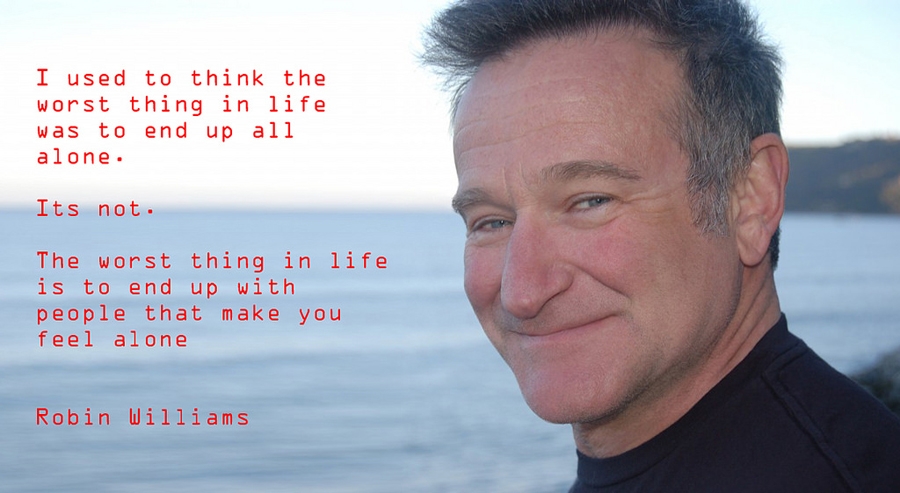 Robin Williams
2. Muhammad Ali
The great American boxer, activist and philanthropist, showed symptoms of Parkinson's disease much before he was formally diagnosed. The initial symptoms like slowing and slurring of speech, were present much before his diagnosis in 1984. Doctors attributed his Parkinson syndrome to, boxing related brain injury. But a true fighter, he tried his best to remain active in field of philanthropy and humanitarianism, till the end of his days.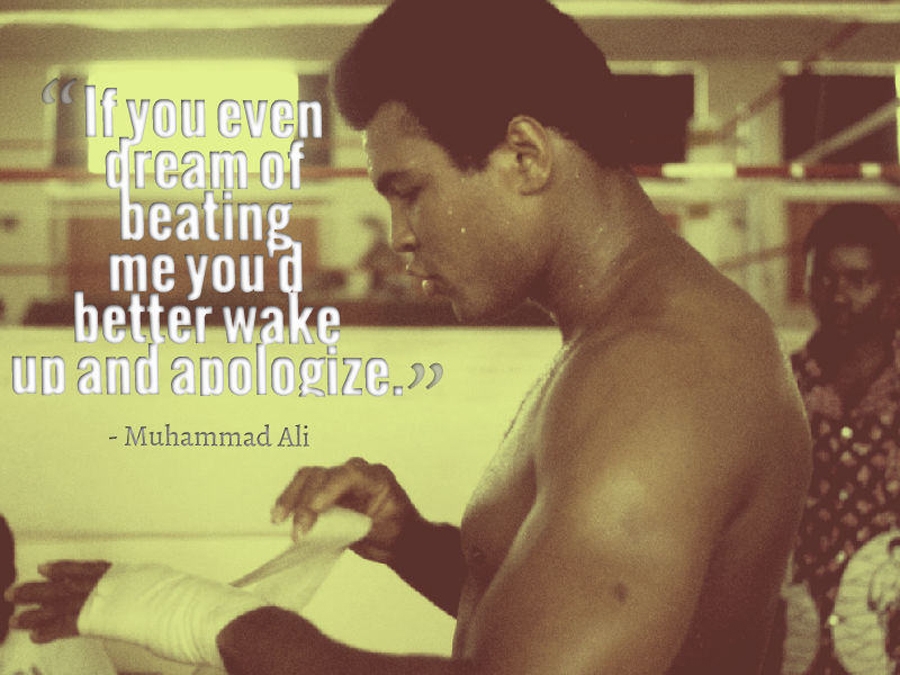 Muhammad Ali
Schizophrenia
Schizophrenia is a mental disease that usually appears in early adulthood and in majority of the cases the disease progresses very slowly. The main symptoms are abnormal social behaviour and failure to understand reality; these features expresses themselves as -delusions, hallucinations, disorganized thoughts, lack of motivation, poor expression of emotions, social withdrawal and difficulty in perception. But many person suffering from this condition refuse treatment, as they believe that there is nothing wrong with them. The cause for this problem may be multifactorial like – Family history, chemical imbalance in the brain, environmental factors like stress & drug abuse( LSD and Marijuana). This disease not just affects, the person concerned but may disrupt the whole family structure. Almost 1% of adults are affected in the world.
John Nash
John Nash was one of the greatest mathematician of the 20th century, whose story was immortalized, in the Hollywood movie - A Beautiful Mind, which had Russel Crowe, playing the leading character, of the famous math genius. The movie, a biographical film, showed the challenges, the Math professor faced from his struggle with delusions and paranoid schizophrenia to his triumph as a Nobel Laureate in Economics in 1994.
John Nash
Tuberculosis
Tuberculosis is an infectious disease which is caused by the bacteria, Mycobacterium tuberculosis and mostly affects the lungs, but other organs may also be affected. TB is an airborne pathogen-- It spreads, when a person with active disease, coughs or sneezes and someone else inhales the expelled aerosol containing TB bacteria. The initial symptoms are – cough, fever, night sweats and weight loss. Almost 9 million people contact TB each year. Majority of TB cases can be cured with the right medications (antibiotics). But in the olden days it was not so & one of the important person, who succumbed to it is -
Srinivasa Ramanujan
Srinivasa Ramanujan was a brilliant Indian Mathematician, who lived in early 20th century, when the British ruled India. The English movie of 2015 – The Man Who Knew Infinity, was a biographical drama film, which immortalized the life of the famed mathematician. Srinivasa Ramanujan, had almost no training in mathematics, but made unbelievable contribution to the subject, including solving mathematical problems, which were believed to be unsolvable. As far as his health was concerned, excessive focus on his work made him ignore his health, and compounding the problem was his dietic habits, which were highly irregular. Making thing worse, was his strict adherence to the Hindu Brahmin rituals, which restricted his choice of food, at a time when the first world war was at full swing & there was wartime rationing, further restricting his food intake, during his stay in England. His health gradually declined and he fell sick in 1917 and was diagnosed as having Tuberculosis & confined to a sanatorium. After achieving some improvement, he came back to India in 1919, where he again had a relapse. He died soon after in 1920.
In recent times, there have been much speculation, that the disease Srinivasa Ramanujan was suffering from, was not Tuberculosis, but hepatic amoebiasis ; and as it was considered a tropical disease ,so doctors in England didn't have much knowledge about it ,and so couldn't diagnose Ramanujan properly, leading to his untimely demise.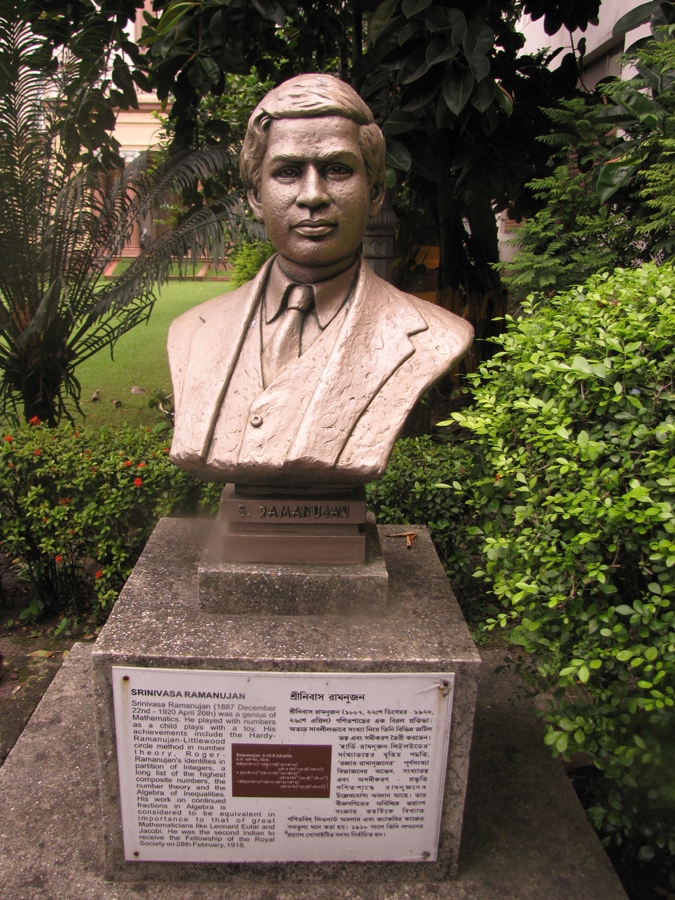 A bust of Srinivasa Ramanujam
Quadriplegia
This is paralytic condition, which may be caused by either injury or illness, that produces inability to use all the four limbs and trunk, which may be either total or partial. Usually both sensation and motor functions are lost and along with the loss of movement and power of the four limbs ; the functioning of the trunk is also impaired. The word Quadriplegia is derived from ; Latin word quadra, which means four & Greek plegia, which means paralysis. Many different causes and diseases may produce the, same end result of Quadriplegia. Some of the famous people, who suffered from this condition are –
1. Stephen Hawking
Stephen Hawking, was an internationally renowned English theoretical physicist, cosmologist & director of research at the – Centre for Theoretical Cosmology in University of Cambridge. His book – A Brief History of Time, was a best seller. He is well known for his study of black holes, and the predictions, that these emit radiations (Hawking radiation ). All these achievements, becomes all the more significant, when we find that, he suffered from Amyotrophic Lateral Sclerosis, from the young age of 21 years.
Amyotrophic Lateral Sclerosis--ALS ,( also known as Lou Gehrig's disease ) is a rare neurological disease, that effects nerve cells in brain and spinal cord, responsible for voluntary movement of muscles. So the main movements like – chewing, walking and talking are effected. In this condition gradual degeneration and death of motor nerve cells take place & The symptoms gradually become worse over time. The initial beginning may be with very subtle symptoms, like muscle weakness, stiffness and twitching, but gradually as other muscles get involved, the person concerned loses their strength and capability to speak, move, eat and even breathe. As there is no cure for this disease or any other options available to stop or reverse the disease, most people die within 3-5 years of onset of disease.
As mentioned earlier, Stephen Hawking was diagnosed as having ALS, at the age of 21 years, way back in 1963. The Doctors believed, that he would not survive for more than two years. In spite of being bound to a wheelchair and use of a speech generating device, his condition did not reduce his zest for life. In spite of repeated hospitalisations and continuous nursing care ,he continued on with his academic and professional work and championed the rights of other disabled and was even planning to go to space (which was offered to him by Richard Branson in Virgin Galactic), for which he took specialised zero gravity flight in reduced gravity aircraft. His death at the age of 76 years, in 14th March 2018, symbolised an end of an era.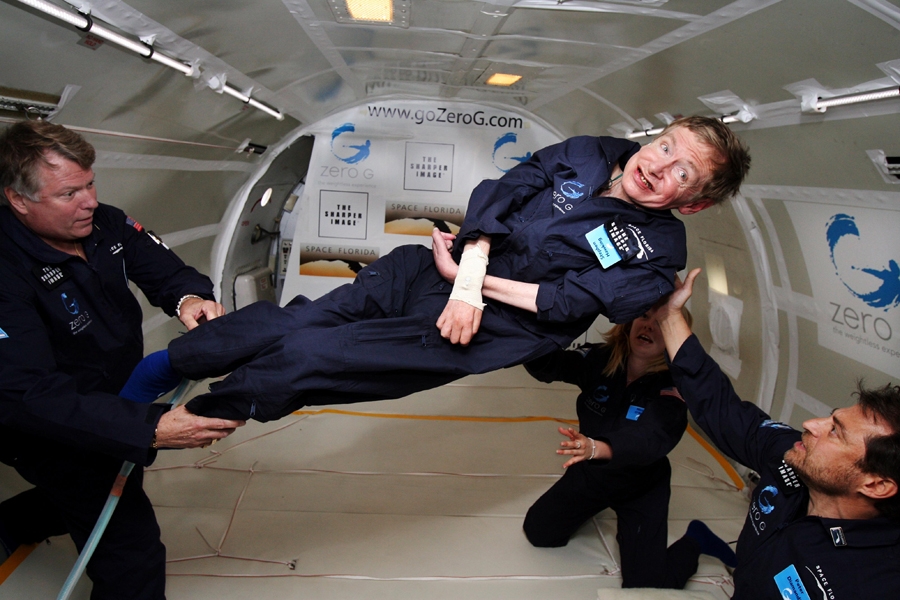 Physicist Stephen Hawking in zero gravity exercise
2. Christopher Reeve
The famous American actor, who played the role of Superman, was a hero in real life too. He was thrown of a horse, during a horse riding competition in 1995 and his first and second cervical vertebra were shattered. The resulting cervical spinal injury and left him quadriplegic. He was wheelchair bound and dependent on a portable ventilator, for the rest of his life. During this difficult period, he got a lot of support from his wife. Afterwards he spent his time raising awareness about spinal cord injuries. He also featured on the cover of Time Magazine in 1996 for his efforts. He was also elected as Chairman of American Paralysis Association & Vice Chairman of the National Organization on Disability. He also founded one of the leading spinal cord research centre in the world – Reeve Irvin Research Centre. He is also credited with projects for collection of funds to help people with disabilities and fund research projects. He talked to other disabled to cheer them up. On the professional front also he continued to work as an actor, director & producer. He died at an age of 52, but his life ( and autobiography – Still Me, which featured on New York Times Best Seller List), will continue to inspire generations to come.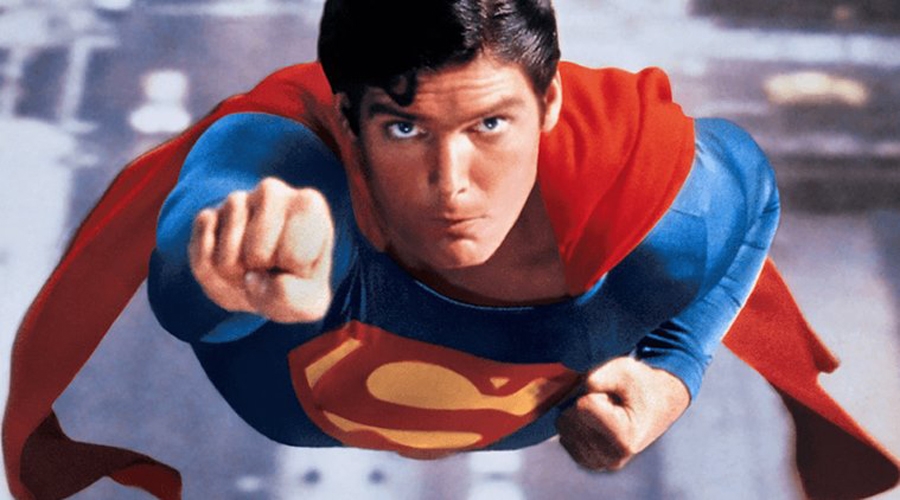 Christopher Reeve as Superman
Poliomyelitis
This is a disease which has existed from thousands of years, as frequently seen in ancient arts. Polio is a infectious disease caused by polio virus, which attacks the Nervous system. The spread is from person to person by food or water containing human faces (stool) of an infected person. Children are particularly susceptible to it. Maximum people who get the virus are asymptomatic ( Subclinical Polio), but these people can still spread the virus and cause infection to others. The features of non paralytic polio are – fever, sore throat, headache, vomiting, tiredness and meningitis. In paralytic polio – the spinal cord or the brainstem, or sometimes both are paralysed. The features of paralytic Polio are – loss of reflex, spasm and muscle pain, loose limbs ( sometimes on one side of body), deformation of limbs, sudden paralysis- which may be temporary or permanent. Approximately 1 in 200 infections causes permanent paralysis. Thanks to the development of Polio vaccine in 1953, many parts of the world are now polio free. But in the olden days, things were very different. Many famous men suffered from this disease, which caused a disability, but were never handicaps for the people concerned. Some of these are –
1) Franklin Delano Roosevelt
The 32nd President of United States, was also one of the best. A man with a vision, he led his country in one of it's most difficult periods. Starting from the economic crisis of the Great Depression to leading his country in the second world war, he proved himself a brilliant leader, without whom the history of the world, may have taken a different course. The fact that he was the only president of United States, who was elected four times consecutively and serving till death, speaks for itself.
The fact which evokes awe & inspiration was how he survived and bounced back after tragedy, that struck him in form of Polio in 1921, when he was 39 years old and resulted in his legs becoming permanently paralysed. In spite of disability, he returned to public office as Governor of New York. Later he became the President of the country, after winning elections, by a landslide victory. At the time when the country was struggling with the Great Depression ,reforms brought by the first disabled president of United States made a lots of improvement and pulled the country out of a helpless situation. During the second world war, along with the British and Russian head of state, he formed a joint front to fight the axis powers. He also implemented Europe First strategy, to ensure defeat of Germany. He also initiated, the development of Atomic Bomb, which played key role, in victory over Japan. Jean Edward smith's quote " He lifted himself from the wheelchair to lift the nation from it's knees " describes the crucial role, the disabled president played in the country's history.
After his death, many physicians have argued that the disease which he suffered from was not polio but, Guillain – Barre Syndrome, which is an auto immune disorder – in which the immune system attacks healthy nerve cells, which can cause paralyses. Even if that had been the case, the final outcome may not have changed, as at that time, Guillain -Barre syndrome did not have any satisfactory treatment. Although, the diagnosis of his disease may have been debatable ,but the facts remains, that without him at the helm of affairs, the future of United states, certainly would have been different.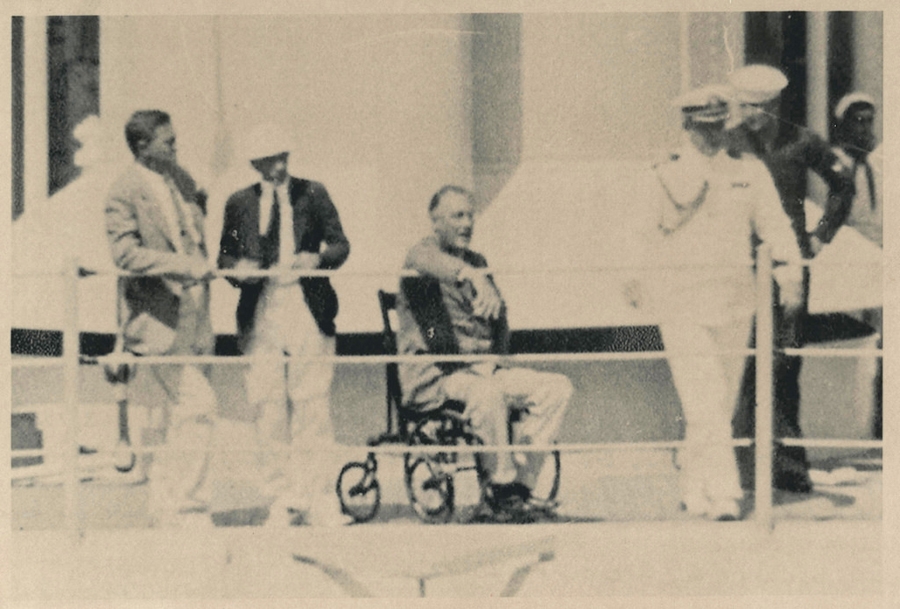 Franklin D. Roosevelt in his wheelchair aboard the USS Indianapolis, July 1-3, 1933
2) Frida Kahlo
Frida Kahlo de Rivera was a very famous Mexican painter, who painted many famous paintings including self portraits. Many people believe that she was born with spina bifida, which is a congenital defect of the spine, but it is difficult to be 100% certain. What is certain is that ,when she was just 6 years old, she had an attack of polio. As a result her right leg became shorter and thinner than left. This illness disrupted her life as she spent a long time in isolation, as other children mocked her. He father encouraged her to take up sporting activities like, boxing and wrestling to build her strength. At the age of 18 years, tragedy struck her again, when she was involved in a trolley car accident, which left her with a broken pelvis and spine and abdominal injury, following which she spent a long time in a body cast, lying in bed. As her movement was strictly restricted, so her parents encouraged her to paint, which she did, many of which were self portraits. Her trauma, stayed with her in form of lifelong pain and medical problems, which also influenced her art.
Although Frieda Kahlo was well known in her life, but it was after her death, that she received world wide recognition. It is believed that, the famous singer Madonna is very fond of her paintings, which she collects, and even Beyoncé has dressed like Frieda, in( Halloween) party. She is also the first Hispanic woman, who has been featured in a postage stamp of USA and her photo and paintings figures in Mexican currency (500 Peso Bill). An American film – Frieda ,was made in 2002 ,based on her life, with Salma Hayek, playing her character.
Self Portrait with the portrait of Dr Farril
Stuttering / Stammering
Stammering is a speech disorder, in which the normal speech is interrupted by repetition and prolongation, of words or phrases, happening involuntarily. The people who stutter, have abnormal hesitation or pause before speech and have a tendency to prolong certain sounds like vowels. This problem may cover a large spectrum of speech disorder, ranging from barely perceptible to the one's that hamper oral communication. It is believed that almost 1 % population of the world is effected with this condition, and incidence in males are four times than females and the list of the people, who suffered from this problem, includes some celebrities too-
1. Elvis Presley
The king of Rock and Roll, loved by millions all over the world suffered from stuttering. A 2015 biography of the legendary figure – "Elvis behind the legend" revealed that Elvis stuttered in elementary school, which was identifiable, but not extreme. His doctor recommended his mother to take him to singing lessons, as singing is believed to work as a speech therapy, for people with stammering problem. This leads many people to believe that this encouraged Elvis to take up singing as full time career. Elvis himself had admitted to stuttering in an interview in August 1956. Some also believe, the evidence of his stuttering, in adulthood, can be heard in his recording from " The Louisiana Hayride" (where he can be heard stuttering, when he talks to audience, in between songs ) ,which happened at the initial stage of his career. In spite of this ,Elvis never allowed his problems, to subdue his indomitable spirit and soon became the best selling, solo artist, in the history of recorded music.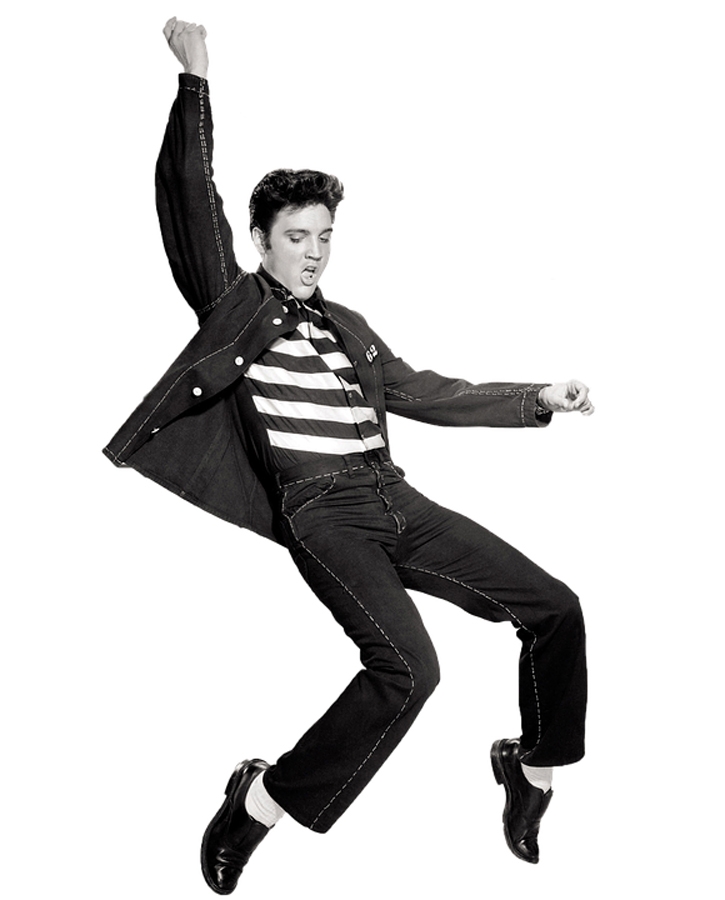 Elvis Presley
2) Winston Churchill
It is hard to believe that, the British Prime Minister, who was considered to be one of the best speakers of his time, suffered from stammering. But facts proves otherwise. Since a very young age, Churchill realised that, his stammering problem, could create problems in fulfilling his ambition to become a successful politician, but he was not a person, who accepted defeat so easily. So he prepared his speeches, weeks in advance, and also prepared for the questions, that may be raised and practiced speaking them many times over, so as to avoid any embarrassing situation in front of the public, he was speaking to. It was this indomitable spirit & refusal to give up in face of adversity, that made Churchill ,a legendary figure, that history will never forget. As Churchill once said – " My impediment is no hindrance"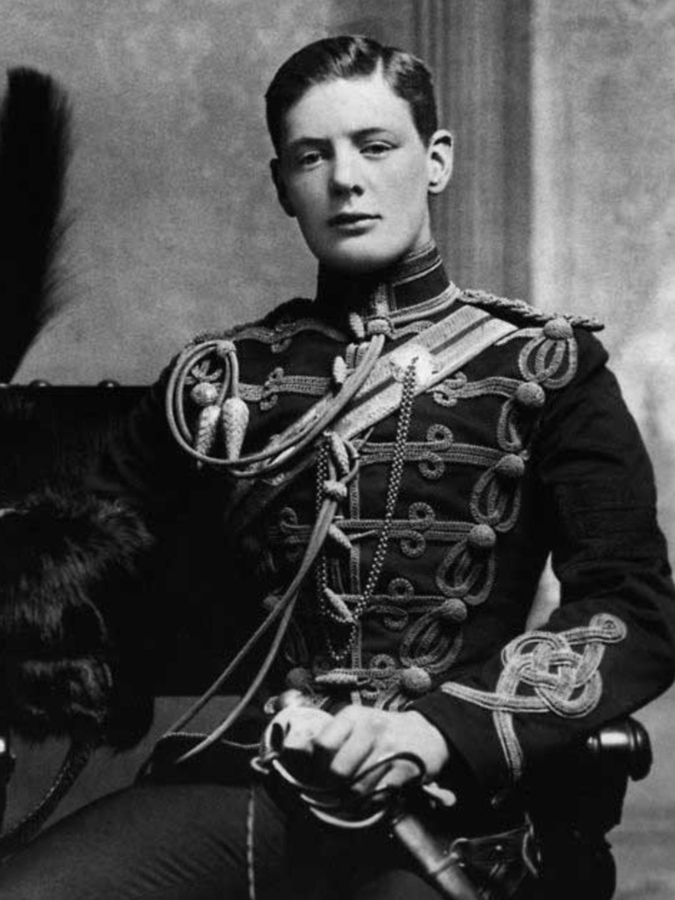 A rare photo of a young Winston Churchill. 1895
Conclusion
The whole point of describing the diseases/ problems faced by the above mentioned men and women, is to show that the so called celebrities , whose memories will always stay imprinted on the minds of the human race, much after they are gone, were made up of flesh and blood, just like us. It was just their indomitable spirit and never give up attitude, that turned them into the extraordinary legends, in the pages of history .
(Disclaimer – Many of these diseases were not very well understood , till recent times. So many of the great men and women mentioned, who lived long ago ,were just suspected of having the diseases, based on the signs and symptoms, they demonstrated. Just because they have been discussed in the article, doesn't imply that all the sign & symptoms of the diseases, manifested themselves in their most extreme form, in all the persons mentioned. This article is just meant for raising awareness and certainly is not substitute of a direct medical consultation for those, who need it. )