The Facts
Sir George Cayley was a English Scientist and known as the father of modern aeronautics for his pioneering role in aerial navigation and aeronautical engineering. He was also the designer of the first successful glider to carry a human being. The first glider (resembling the modern models) was successfully flown by Sir George Caley in 1804, which had kite shaped wings in the front and an adjustable tail plane and fin in the back. In 1849 he built a model, in which a 10 year old boy flew. Later he developed a larger scale glider that carried his coachman as, the first adult aviator in record. His contribution to modern day flying inspired the wright brothers to make the first aeroplane.
The Flying Machines
Fiction / Myth
The first account of flying machines comes from the Hindu epic – Ramayana, which consisting of 24,000 verses; and is one of the largest ancient epics in world literature. Ramayana describes the flying machines – Vimana, which can be considered as the flying ships of the gods; which was used by the main negative character – Ravan, who stole it from the gods. Similar description also exists in other Hindu Religious Texts like Vedas. There is also a Sanskrit text – Vaimanika Shastra, which describes the aeronautical aspects of the construction of these Vimana – Flying machines. It has been described that, these vehicles were capable of long distant flight. Propulsion was achieved using mercury vortex engines. There were also detail description of steering mechanism, how to get protection from bad weather, and technology using solar energy.
It is mentioned that 16 types of metals were used in building the ship, of which only three are known to mankind at present. In Tibet also, documents have been found, which are believed to be thousands of years old, which describes the details about construction of these ships. It has been mentioned that vimanas had a variable size and shapes, but the common feature being, a centrally located pole, resembling an antenna. There may be controversies and difference of opinion regarding the, presence & efficiency of the flying machines, described in those ancient texts, but the fact remains that, could the concepts, described thousands of years ago be true?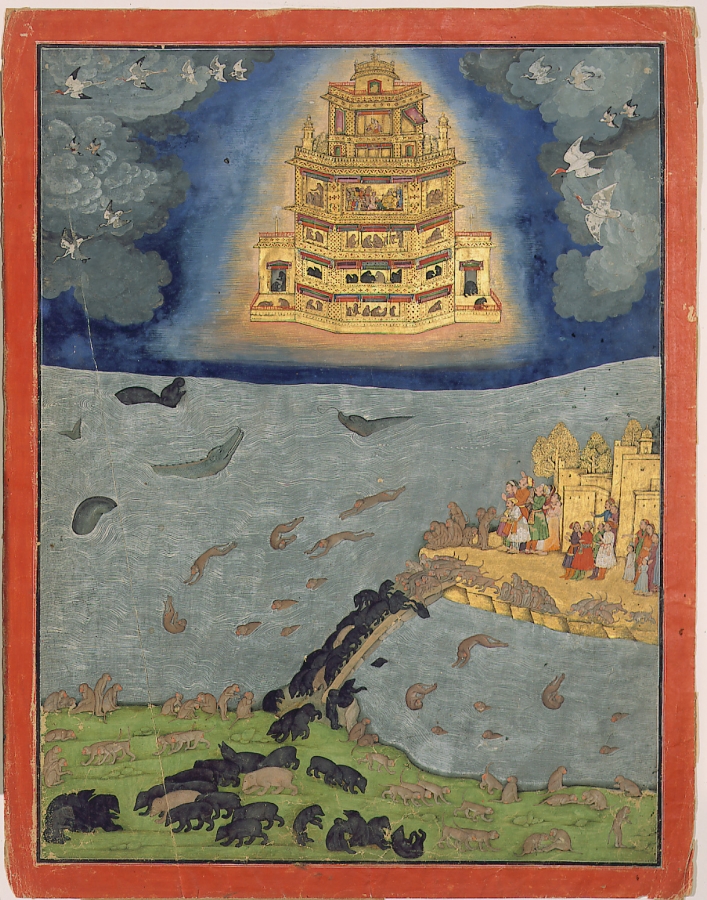 The Vimana of hindu epic - Ramayana
Facts
The Wright brothers from USA, have been credited with the invention, building, and flying the first successful aircraft. Orville and Wilbur Wright, made the first self propelled and heavier than air aircraft & flew it on 17 December 1903, North Carolina, USA. Orville Wright piloted the gasoline powered, propeller driven aeroplane, which travelled 120 feet in 12 seconds, in the first flight ever.
In Vitro Fertilization / Test Tube Baby
Fiction / Myth
In the Hindu Epic – Mahabharata, (which is supposed to be based on events, which happened 5000 years ago) there is a incidence, which resembles the In Vitro Fertilization done in the modern world. This incidence deals with the birth of the main negative characters – The Kauravas Princes (100 brothers and one sister ). As the story goes, the royal queen of the kingdom of Hastinapur (in ancient India), gave birth to hard piece of lifeless flesh, that in no way resembled a baby. Frustrated she took advice of a famous and powerful saint, who cut the piece of flesh into hundred and one pieces, and placed them in different jars, containing clarified butter (Ghee – a special type of oil). It is said, that after two more years of waiting , babies were born from the jars.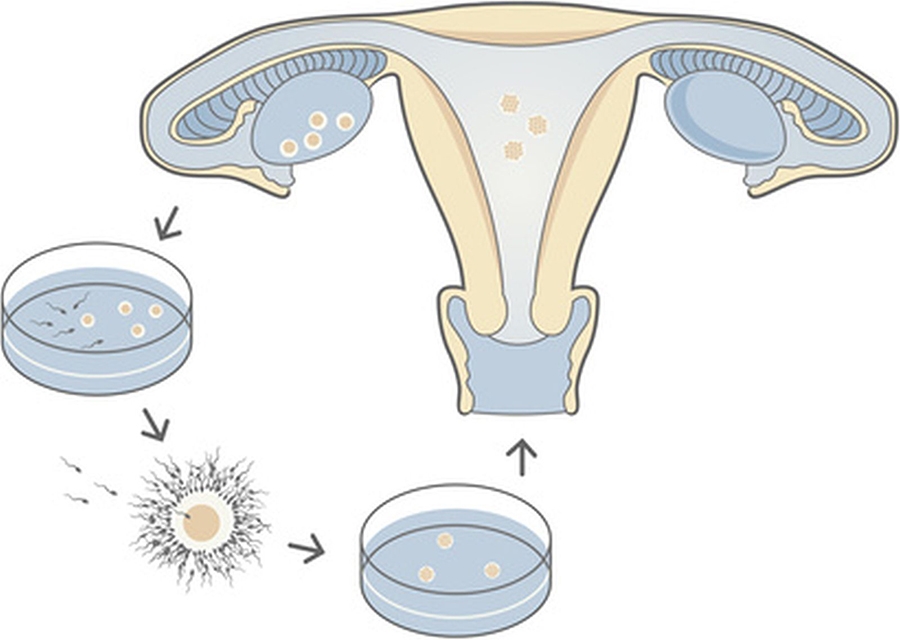 In-vitro fertilization (IVF) - Egg cells being fertilised by sperm outside of the womb
Facts
In the modern world in vitro fertilization is a medical procedure where an egg of female is fertilized by sperm of a male, outside the body, in the laboratory. The term in vitro fertilization, literally mean fertilization – in glass(because early experiments involved cultivation of tissue outside body in glass containers). Robert Edwards and Patrick Steptoe, are credited with inventing the In Vitro Fertilization process, for which they received Nobel Prize in medicine, in the year 2010; although their main accomplishment, the first test tube baby – Louise Brown was born much before, in the year 1978 ( 25 July 1978). It is to be noted, that major complication of IVF is risk of multiple birth (The epic Mahabharata mentioned 101 live births)
Embryo Transfer
Fiction / Myth
In Hindu mythology, there is a story relating to elder brother of Lord Krishna – Lord Balarama; which shows, that Lord Balarama was born by embryo transfer. As the story goes, King Vasudeva and Queen Devaki were imprisoned by King Kamsa - the evil brother of Queen; as it was predicted that the 8th child of King Vasudeva and Queen Devaki, would kill the evil king Kamsa. In the prison, the first 6 children born by the royal couple, were killed by Kamsa. When queen Devaki was pregnant for the 7th time, gods arranged for the transfer of the embryo, from queen Devaki to the womb of another queen of King Vasudeva – Queen Rohini, who was living in exile. (This is the way Queen Rohini, became the surrogate mother of lord Balarama ). The 7th child survives to grow in the womb of Queen Rohini, and later along with the 8th born(Lord Krishna) kills the villainous king Kamsa. This legend is supposed to have happened some 5000 years ago and is believed to be true, by many believers.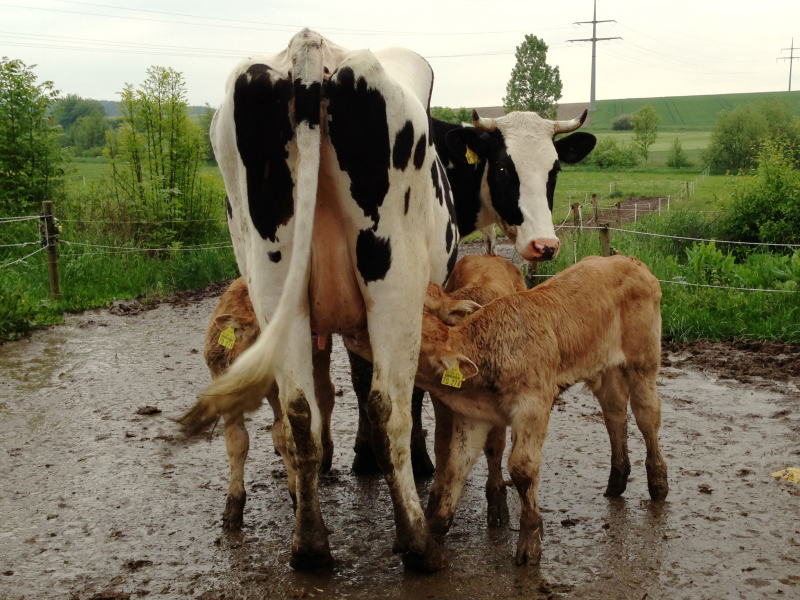 Three Blonde Aqutaine calves from embryo transfer suckling at one cow
Facts
Embryo transfer is a step, in assisted reproduction technology, where embryos are placed in the uterus of female, for establishing pregnancy. This procedure is used ,in association with in vitro fertilization, and is used both in humans and animals. In modern world, the embryo transfer is not always done to the female who provided, the eggs. In this third party reproduction, another female whose uterus is appropriately prepared, receives the embryo and gets pregnant. This lady carrying, someone's else embryo is known as surrogate. In modern world ,the first successful embryo transfer to another female, giving rise to successful birth of baby happened in 1984, in Harbor UCLA medical centre, USA.
Pest Repulsion by Sound
Fiction / Myth
The legend of Pied Piper of Hamelin, is a story that originated in Hamelin, Germany in middle ages. The story describes, how the town of Hamelin was infested with rats, which wrecked havoc in the people's life. Just then a piper (a musician, who played flute) appeared in the town, dressed in multicoloured ( pied) clothing. The piper promised the mayor of the town, that he would provide solution, to the rat infestation, in return for a small amount of money, which the mayor promised to pay him. The piper played the flute, and mesmerised by the music, all the rats (except one deaf rat), followed him, to the Weser river, where they were drowned. Later, the mayor refused to pay the pied piper, which highly enraged him and he left town. He came back later, at a time when the adults were in the church and the children were alone in home. Playing melodious music again, this time he led all the children, out of the town; except- one deaf child, one lame child and one blind child). The children were never seen again, but the three children who stayed back narrated the story to the remorseful adults. This story, gives an insight into how music(sound waves) was used, to attract rats and get rid of them.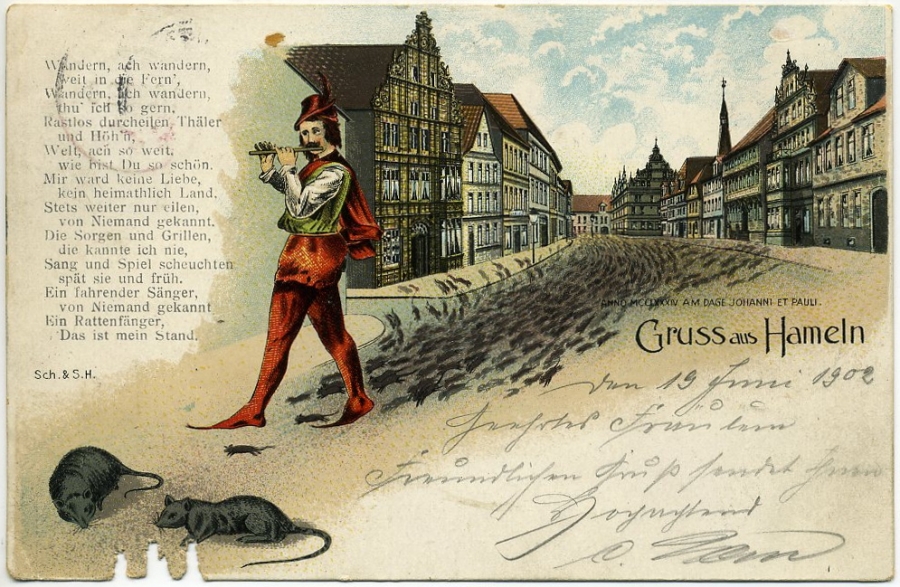 Pied Piper of Hamelin
Facts
Recently many types of electrically powered devices have come into market, which repel rodents and insects. Ultrasonic devices emits high frequency sound waves, that are inaudible to human ears, but repel, injure or kill household pests such as rodents and insects. This property is used by ultrasonic repeller for pest control. There are also related devices, which shows similar effects, for example- Radio wave pest control devices, are used to control insect pest without affecting food stuff. This has been shown to be of use in agriculture industry. There is some controversy regarding the efficiency, of those devices. Many reasons have been given – Ultrasound sounds have limited use in rodent control because they do not penetrate behind objects and mice quickly becomes accustomed to regularly repeated sounds. Due to the controversy over their effectiveness, they are not widely used.
The Submarine
Fiction / Myth
"Twenty thousand leagues under the sea " is a science fiction/adventure written by French writer --- Jules Verne, and was published in 1870. The story revolves around a ship (actually a submarine) –Nautilus, commandeered by it's captain --- Captain Nemo. The story revolves around the main protagonist, Captain Nemo, on his quest for scientific knowledge and vengeance against the people who wronged him. The novel is remarkable on many accounts, one of which is the description of Submarines in detail (which at that time was at a very primitive stage in the real world).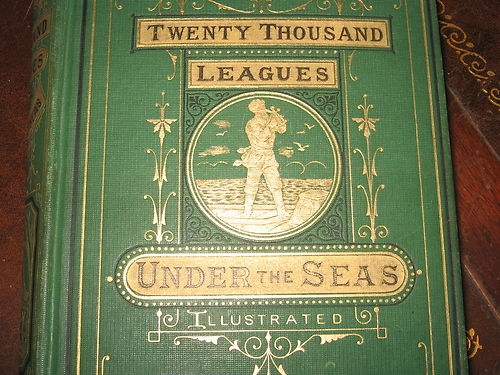 20000 Leagues Under the Sea, book cover, first English edition 1873
Facts
Although it is true, that concept of submarine existed much before Jules Verne's concept of Nautilus in "Twenty thousand leagues under the sea", but they were very primitive in nature. It was only during 1870s and 1880s, that the modern concept of powered submarine began to evolve. The first steam powered submarine, armed with torpedo was Nordenfelt I, which was 64 feet long, had weight of 56 ton, and had range of 240 kilometres, armed with a single torpedo and was made around 1885. These would soon give way to electric power and finally the modern submarine.
Organ Transplant
Fiction / Myth
Organ transplant is considered to be one of the key advancement of modern science. But is this a recent phenomenon? Hindu mythology describes the procedure of head transplant (which is yet to be conducted in humans successfully, in modern world) in the story concerning Lord Ganesha. Hindu mythology describes the incidence, when Lord Ganesha's head was, severed from his body, in a fit of anger, by his father Lord Shiva. Later realising his mistake, a freshly cut head of an elephant was attached to the torso of Lord Ganesha, bringing him back to life. There are ample evidence of organ transplant, in Chinese folklore too. "Zhai Zhiyi liao" is a collection of stories, as told by Chinese people and has tales of human beings and demons. One such story - The Legend of Zhu Ertan, has stories of heart transplant and face transplant, things which are rather common today.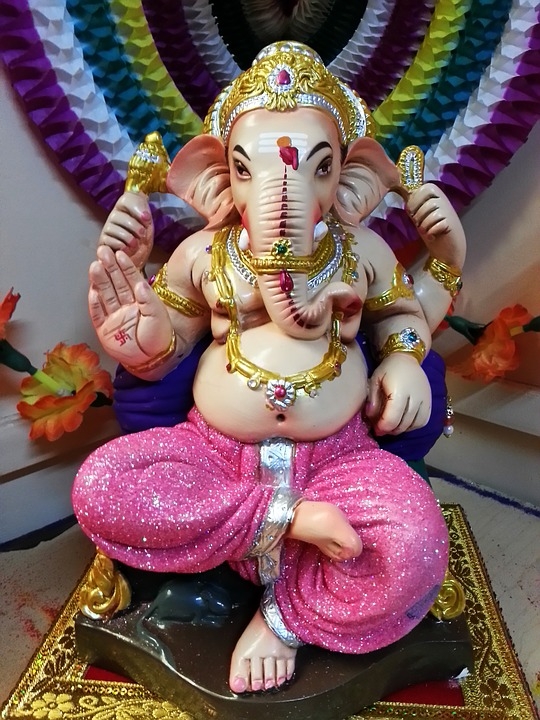 Hindu mythology says, Lord Ganesha had a head transplant
Facts
In the modern world, organ transplant started in the 20th century. Kidney was the first organ to be transplanted successfully in 1954. 1960s was the period of liver, heart and pancreas transplant. Lung and intestinal organ transplant started in 1980s. Although head transplant in humans remains to be attempted but an Italian neurosurgeon is planning to do a head transplant soon, where the head of a paralysed man would be transferred to the body of a brain dead person.
Nuclear Warfare
Fiction / Myth
The Hindu epic Mahabharata describes, of a great war, which happened in northern India, thousands of years ago. According to the legend, the weapons used caused massive destruction, like the nuclear weapons of present times. There are also detailed narration regarding use of missiles and launchers.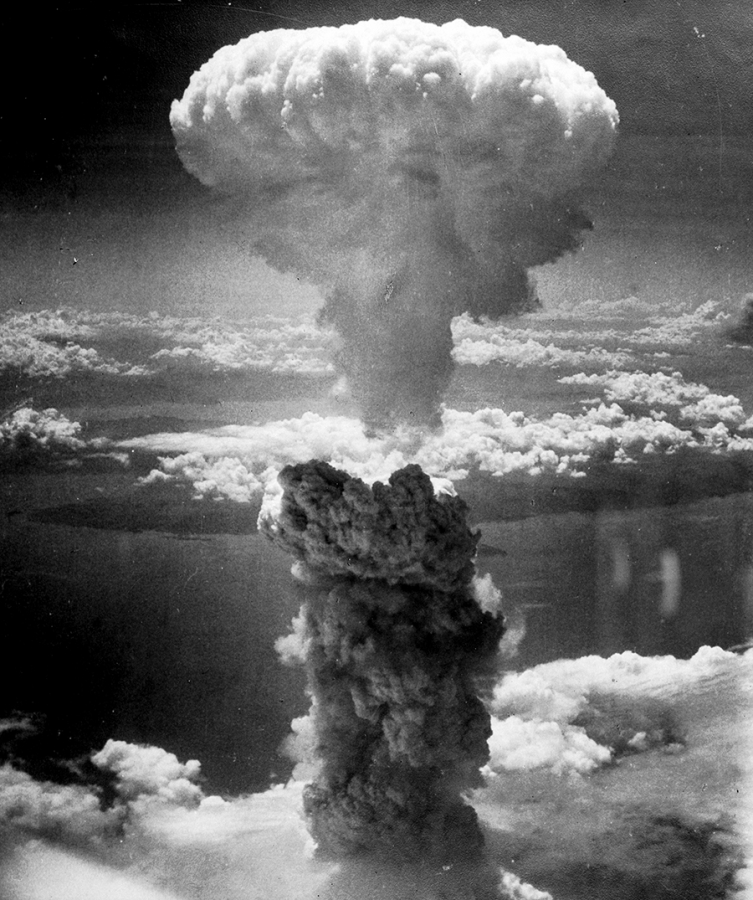 Mushroom cloud from the atomic explosion over Nagasaki - August 9, 1945.
Facts
Robert Oppenheimer, who is considered as the father of atom bomb, for his role in Manhattan project, after the successful test of atom bomb, in New Mexico; was heard quoting lines from Bhagavat Gita (a part of hindu epic – Mahabharata) –"Now I become death, the destroyer of worlds". Oppenheimer also reportedly admitted, that he was the person, to invent atom bomb in recent times, but certainly not the first one to do so.
Helicopter
Fiction / Myth
Jules Verne was a French novelist, who was much ahead of his time. He wrote many science fictions which have materialised in the modern world. One of these was, Robur the Conqueror/ The clipper of clouds. The story revolves around Robur, who is a brilliant inventor and his flying ship, Albatross – a huge, battery powered, multirotor gyrodyne, with multiple vertical airscrews to provide lift and two horizontal airscrews to drive the vessel forward.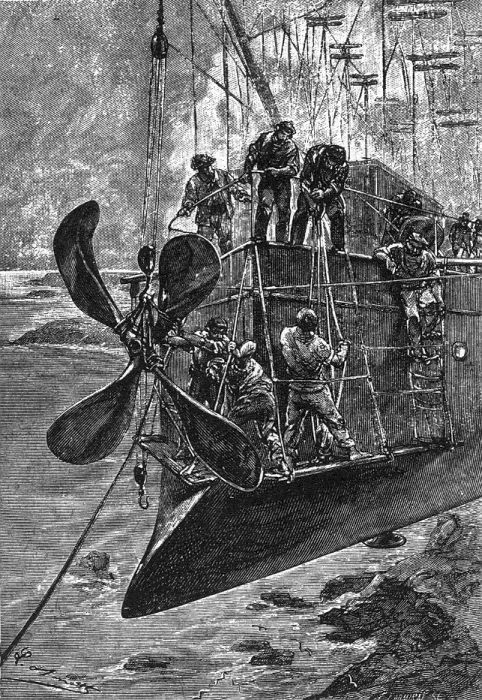 An illustration from Jules Verne novel- Robur the Conqueror
Facts
Igor Sikorsky is credited with the invention of modern helicopter, which flew in September 14, 1939 from Stratford, Connecticut. It is said that Igor Sikorsky, was greatly inspired by Jules Verne's book – Clipper of the Clouds, which he read in his youth.
Television
Fiction / Myth
Again coming back to the Hindu epic Mahabharata, it is described that the old king Dhritarashtra , wanted to know about the recent events occurring during, the war between his sons & their cousins. Taking pity on him, the great sage Veda Vyasa, gave special power of vision to the king's charioteer, Sanjaya; so he could see the events taking place, in far off battleground, and describe the events as they happen to the king. The whole description gives an impression of watching a live event, in TV, in todays world. There are also many stories/fairy tales , about magical mirrors, owned by evil magicians, reflecting that a global attitude towards viewing things far away, did exist in ancient times.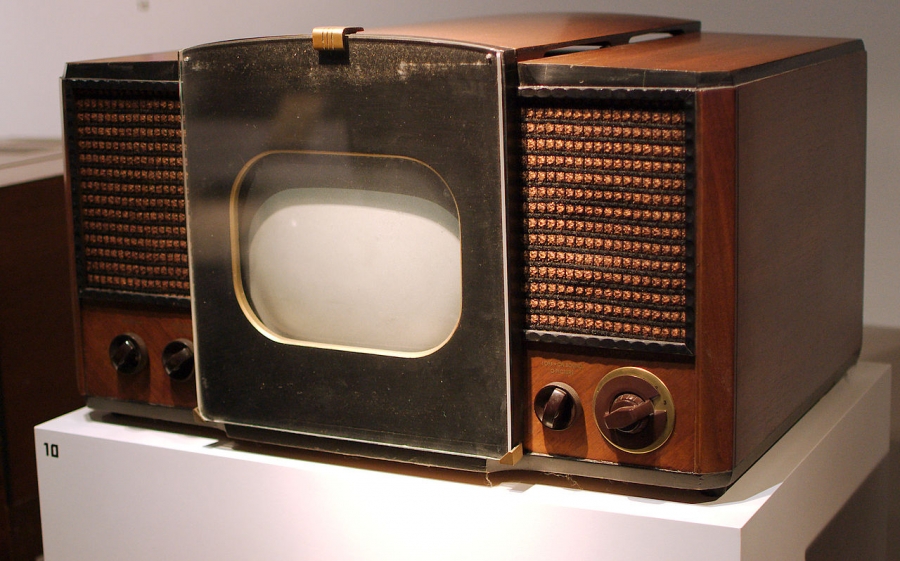 The first mass produced TV set which was sold in 1946 and 1947.
Facts
The world's first electronic Television was created by a 21 year old inventor, who lived in a house without electricity until he was of age 14 years. This genius was, Philo Taylor Farnsworth and the year was 1927. The first image transmitted by television was a simple line which next changed into the transmission of dollar sign. Initially the image were in black and white, slowly giving way to colour TV, with remote controls.
Cloning
Fiction / Myth
Cloning is the creation of genetically identical individuals, of an organism; either naturally or artificially. In Hindu mythology, there is a story about a Demon – Raktabija (Rakta means blood and Bija means seed). This demon had a boon, that whenever his blood fell to the ground, an exact duplicate Raktabija, would rise from each drop, which touched the ground. This boon ensured, that Raktabija, would never die in a battle & be always victorious. Eventually Raktabija, was killed by the gods, but that is another story.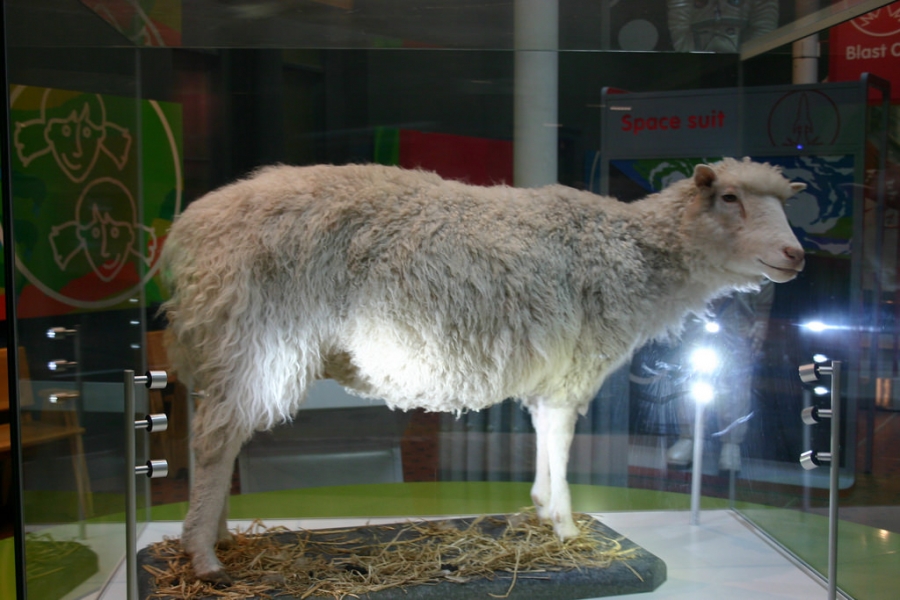 Dolly the sheep, The world first cloned sheep, now a stuffed exhibit in museum.
Facts
The term clone, comes from an ancient Greek word, clonos meaning twig; describing a process by which a new plant can be created from twig. In modern world, Cloning has been applied to unicellular organism , in stem cell research and organism cloning. Recently cloning has got lots of publicity, due to cloning of Dolly the sheep. This feat was a milestone in itself, as Dolly was the first mammal to be successfully cloned from an adult somatic cell(cell from udder of her 6 year old biological mother). At present there is lots of focus on human cloning, which is creating genetically identical copy of a human. The procedure is highly controversial and has come into focus, thanks to Hollywood movies like – The 6th day.
Cell Phone
Fiction / Myth
"Star Trek " the famous American science fiction television series, which debuted in 1966; had a fictional device – the communicator, which was a small hand held device & allowed voice communication, from great distance. This television series was revolutionary for it's time period, and envisioned a future, in which humans explored the far reach of galaxy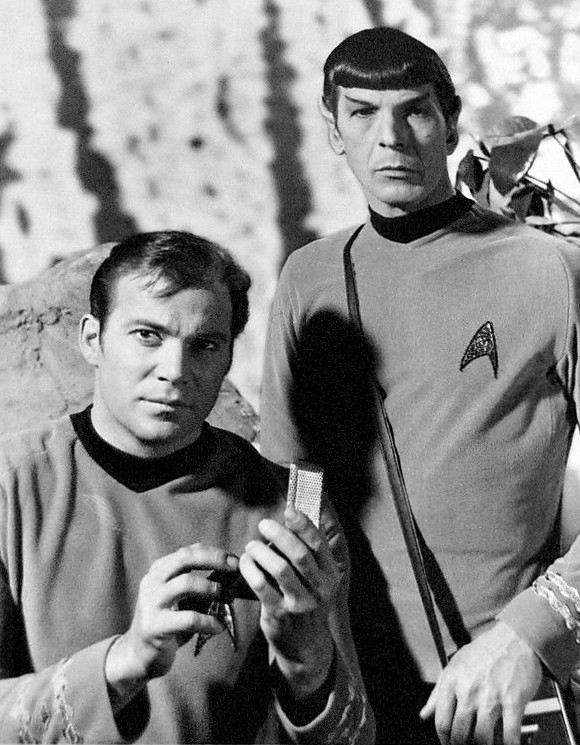 The communicator in Star Trek
Facts
The first call from cell phone, was made in April 3rd, 1973; by a hand held mobile phone, by a Motorola researcher and executive – Martin Cooper from New York city , to his rival Dr Joel S Engel, of Bell Labs in New Jersey. Martin Cooper has said that, watching Captain Kirk using his communicator in Star Trek, inspired him to develop a handheld mobile phone.
Teleportation
Fiction / Myth
Scientifically, teleportation is the process of moving, an object from one place to another place, without touching it in any way or using any mechanical device. So to an observer, who is watching some particular object being teleported, the object would just vanish from his sight and would reappear in some other place. This concept of Teleportation, has been present from ancient times in mythology and fiction. "Beam me up, Scotty" was the phrase used by Captain Kirk, in Star Trek, to command (over communicator) his chief engineer, whenever he wanted to be teleported back, to his space ship, from an alien planet. To do this a transporter ( a fictional teleportation machine) was used. "Beam me up, Scotty" phrase had brought the knowledge, about teleportation even to the common man, thanks to the popularity of the TV series Star Trek. Similar stories of Teleportation, is also found in the story of Aladdin in Arabian Nights, also in Shakespeare's – The Tempest and even in the Jewish Talmud.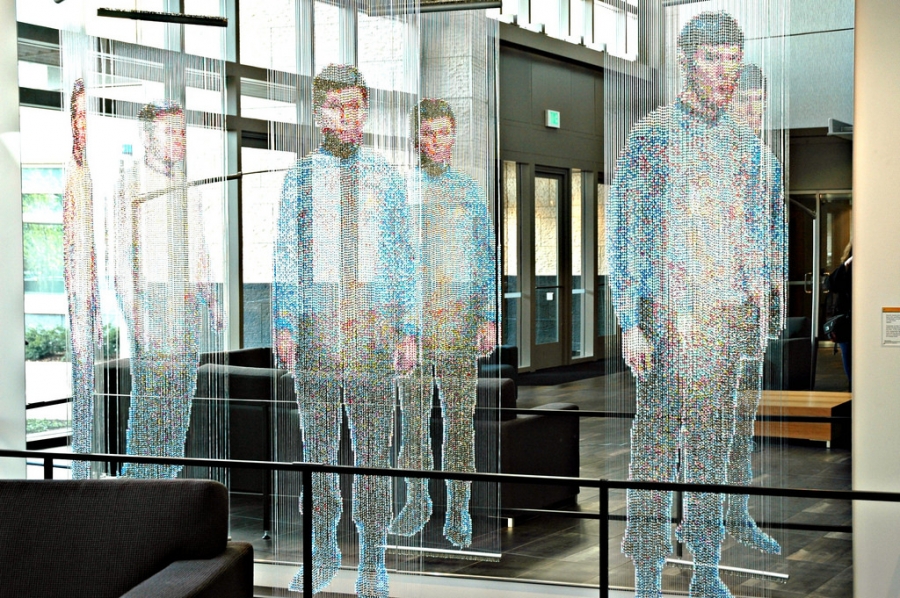 Teleportation in Star Trek
Facts
In true teleportation, the physical body disappears from one location and subsequently reappears in a different place, almost instantaneously. Unfortunately human teleportation, as told in the fictions, legends and movies, have not been successful till date; but an experiment done by China in 2017, has been gathering a lots of attention. In July, 2017 a scientific experiment by the Chinese proved quantum teleportation works between ground and space, as researchers in China, teleported a photon from the ground to a satellite orbiting more than 500 kilometres above. Although there are some fine difference between quantum teleportation and Star Trek version of teleportation, but still it is considered a significant feat, as it was the first time some object has been, teleported from earth to orbit.
Epilogue
Many people may not agree with the analogy/comparison between the old & new discussed here, but It is quite obvious that some of the old legends, did materialise in the modern world. If the people who wrote these old stories of wonder, were true visionaries or it is just a coincidence, that a lots of those old stories have materialised in the modern world, is a matter of debate; but sometimes, old ways does open new doors.