In fact, the modern technique of nasal reconstruction after injury, is greatly inspired by the ancient 2800 years old Indian method. The text describes, how the novice surgery student can first practice, the surgical incisions in certain vegetables, which closely has the same physical feel, as that of the normal human body. For more advanced surgeons, techniques of pedicle flap & rotation flap, used routinely by modern Plastic surgeons, has also been described.
The ancient Indian Sanskrit texts, of Scholars like Sushruta & Charak were translated into Arabic in 8th century AD. Over the centuries, the Arabic translations reached Europe, which were carefully studied by the Surgeons of the time. In modern times, the English surgeon – Joseph Constantine Carpue is credited with first major Plastic Surgery operation for nasal reconstruction in the western world, which was done in England in 1814 AD. Here it would be important to mention, that the British surgeon had previously spent 20 years in India, studying Indian Plastic surgery methods.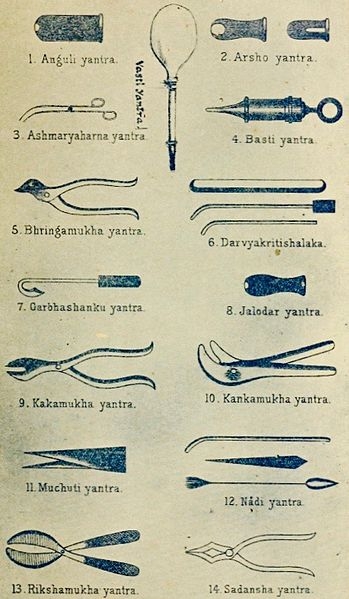 Ancient Hindu text Sushruta samhita - yantra (surgical instruments)
Contributions were also made by other ancient civilizations, like the Romans, who did simple surgeries; such as repair of ear, by 1st century BC. The 1460 European text 'Buch der Bundth – Ertznei' describes the "Italian Method" of nasal injury repair, by taking tissues from the upper arm (However this technique was later discarded in favour of the Indian method). Serafeddin Sabuncuoglu, described eyelid and maxillofacial surgery, along with treatment of Male Breast Enlargement, in 15th century Islamic text – Imperial Surgery.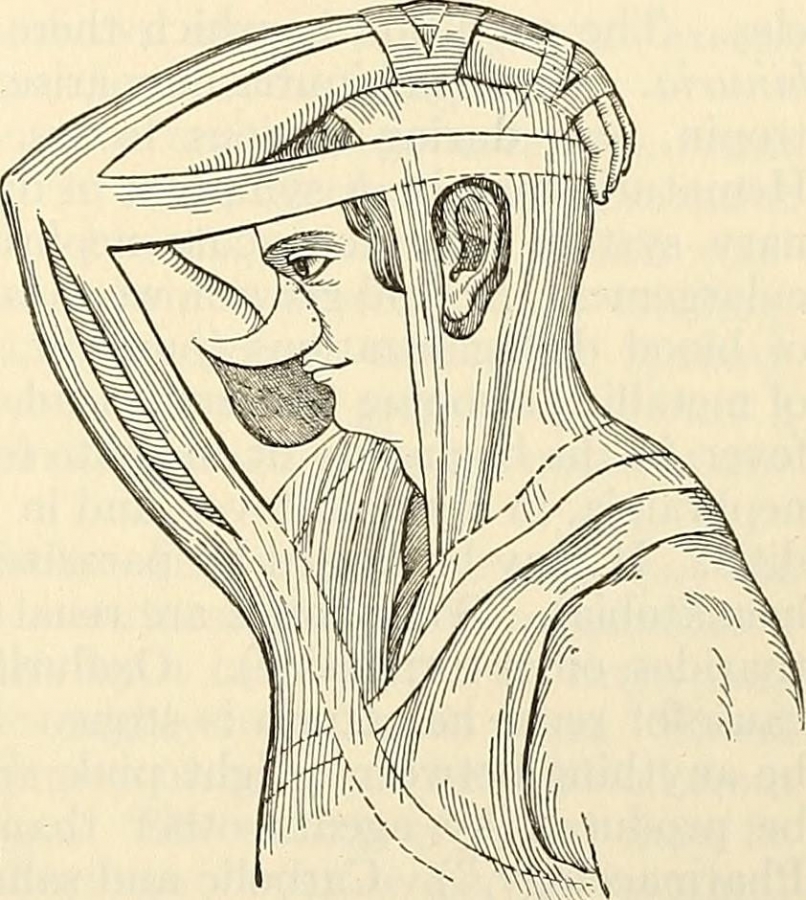 Italian method of Rhinoplasty
The early part of 20th century, saw an explosive growth in knowledge & experience in Plastic Surgery, thanks to the world wars. Skin grafting as well as tubed pedicled grafts, were developed to treat injuries, including burns and other defects caused by battle injury. Knowledge of anaesthesia and measures to prevent infections, made the surgical manoeuvres more tolerable and safer for the patients. The end of 20th century saw an increase in aesthetic surgical procedures & microvascular interventions.
Branches/ Sub Specialities of Plastic Surgery
Plastic Surgery is super speciality field of Medicine, and as such very few people know about the fact, that Plastic surgery itself has many different sub specialities. The journey of Plastic surgery from its origin 3000 years back to and the recent revolutionary developments in field of medicine in the 21st century, makes it but natural, for Plastic surgery to emerge as a multifaced & multidisciplinary subject.
A simplified description of each subspecialty has been given below, but it has to be understood, that these disciplines do not always have watertight boundaries, and sometimes parts of them may overlap each other. Another factor, which is of considerable importance, is that except Aesthetic Plastic Surgery (Cosmetic Surgery), health insurance covers most of the other branches of Plastic Surgery.
1) Reconstructive Plastic Surgery
As the name itself indicates, this is branch dealing with reconstruction by Plastic Surgery, of body parts that deviate from the normal human anatomy. The cause of this physical abnormalities may be multitude of different factors like – developmental abnormalities & birth defects, tumours & cancer removal, infections and finally trauma – the most common cause of which, is Road Traffic Accidents. The aim of these surgeries is mainly for improving functional abilities and to give cover for the underlying vital tissues. Reconstructive Plastic Surgery in some specific areas & regions of the body, have emerged as a distinct & independent sub speciality on their own right. Some categories explained below, would help in understanding this fact better.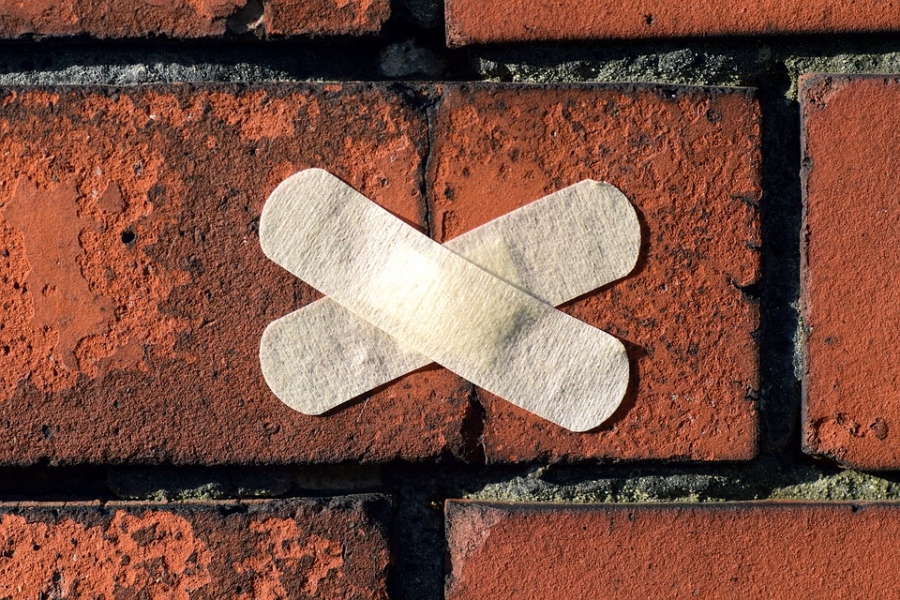 Reconstructive surgery is done to restore the form and function of body
2) Craniofacial Surgery
Craniofacial Surgery, is a sub speciality of Plastic Surgery, that is concerned with the structural abnormality, of the – neck, jaws, face, head & skull; which may be present as a result of birth deformity, or may occur due to an injury sustained because of some traumatic causes. The reparative surgery may be concerned with correction of problems relating to – skin, muscle, nerve, teeth & bone; in the mentioned area. Some of the commonly addressed problems by Plastic Surgeons, in this region are – Cleft Lip, Cleft Palate, Facial fractures resulting from trauma, Congenital malformed ear by birth and many other developmental defects. In some areas of the world, it is also loosely called Maxillofacial Surgery, however the doctors practising it, are usually from dentistry background.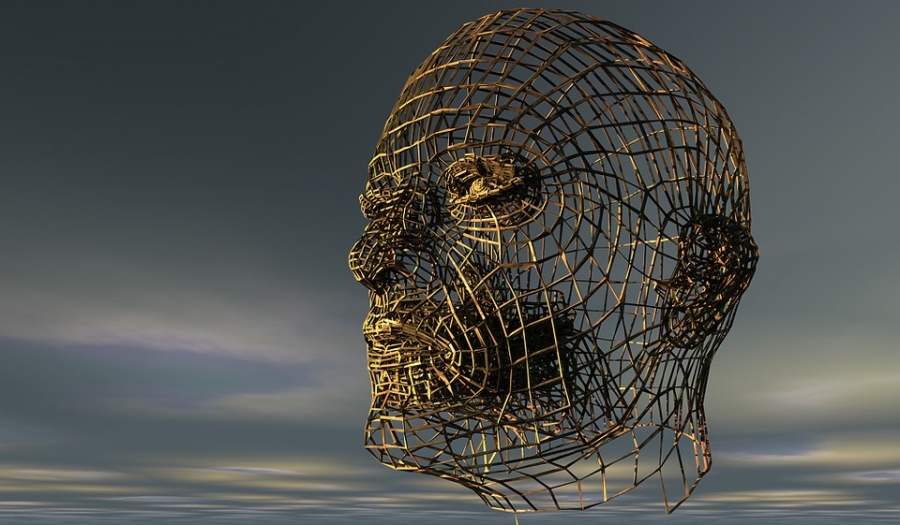 Craniofacial surgery corrects deformity of head,skull,face,neck and jaws.
3) Hand Surgery
As the name indicates, this is a branch of Plastic Surgery, which deals with repair & correction of deformities of the hand, that may be congenital or acquired after birth. The commonly treated abnormalities, treated by the hand surgeon are – presence of extra fingers in hand, fused finger, other maldevelopments of the hand & accidental damage to hands by trauma, including serious amputations. All hand surgery doctors are not from Plastic Surgery background, as Orthopaedics Surgeons are also eligible to practice Hand Surgery.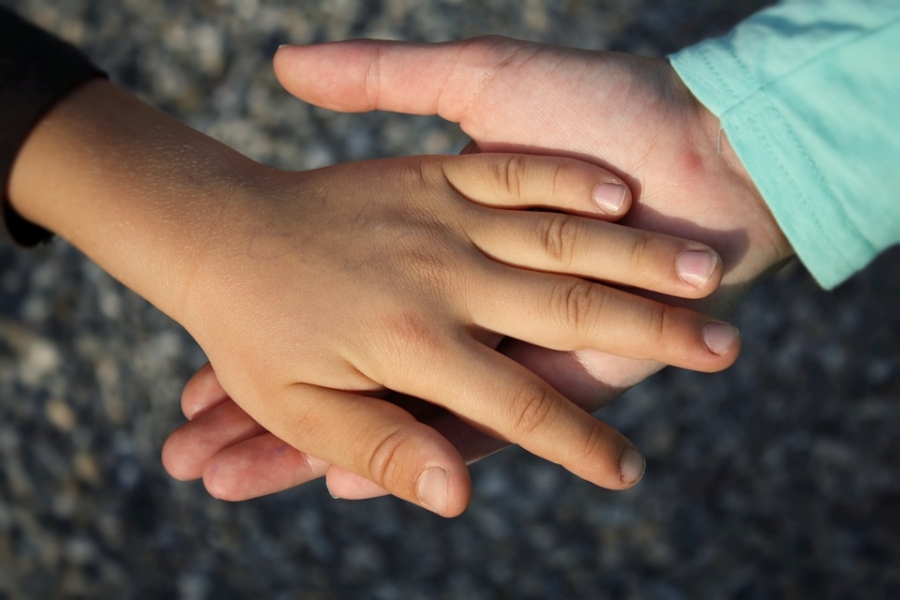 Hand surgery corrects, traumatic or congentital deformity of hand
4) Microvascular Surgery
As the name indicates, this branch of Plastic Surgery is concerned with restoring body function, by repairing the cut or damaged - arteries, veins & nerves in a damaged area. These types of injuries are commonly seen when blood vessels & nerves are damaged in the forearms or legs, as a result of accidental trauma, or deliberate assault. Microvascular surgeries are done under operating microscope (or at least under, specially built magnification glasses known as - loupes) as repairing these small blood vessels & nerves, in bare eyes is very difficult if not totally impossible. Microvascular surgery is also used, when tissues are moved from an area of body & implanted in another part, by surgical anastomosis, to cover a raw traumatic area or a surgical defect (gap).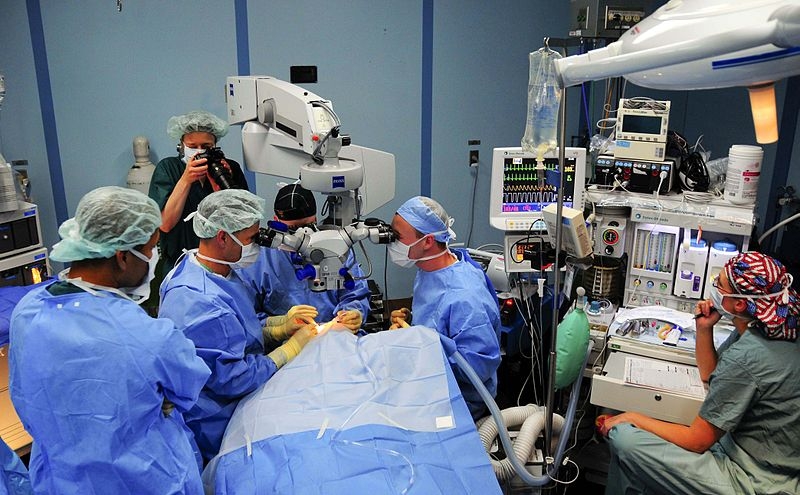 These kind of surgeries are usually done under operating microscope
5) Oncosurgical Reconstruction
This is a special branch, of Plastic Surgery dealing with Cancer patients. Here surgical reconstruction of a part of the body, is done after removal of the original cancer effected area. The coverage of the exposed raw area (known as surgical defect) may be done, by using tissues just adjacent to the effected area or by moving tissue from a different, far placed area of the body. In the later case microvascular surgery may have to be done, so that the tissue mass coming from distant area, would get blood supply & nerve attachment, to supply and function the affected area properly. In Plastic Surgery parlance, this procedure is known as free flap surgery. As the tissues used to cover the damaged area, comes from the same individual, no allergic reaction is seen. A common example of this "Free Flap" procedure is most commonly done, for functional and anatomical restoration, after cancer removal surgery in Oral & Facial region.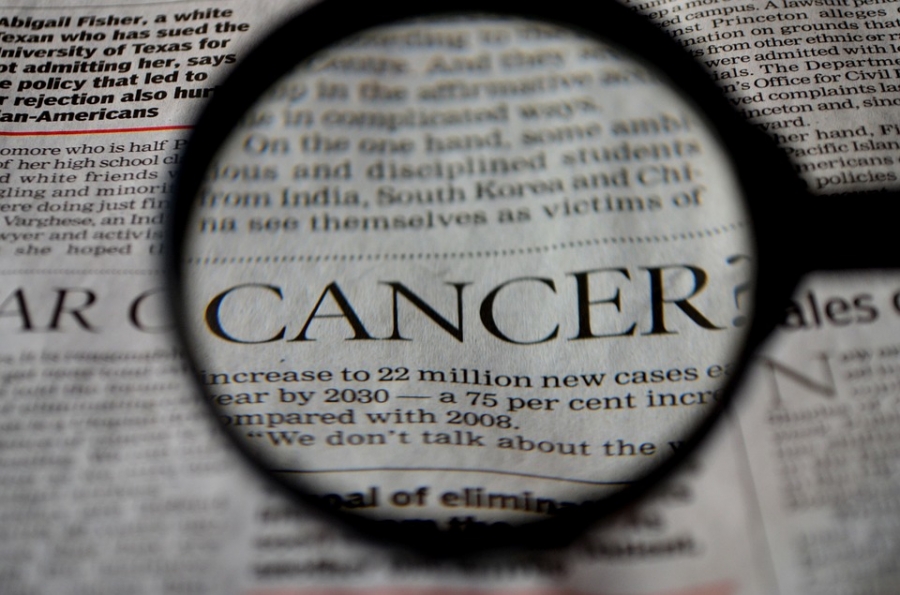 These surgeries aim to reconstruct body areas destroyed by cancer
6) Paediatric Plastic Surgery
This branch is associated with treating defects of the children, which have been present since birth. Some of the common conditions are – Syndactyly (the fingers or toes are partially or wholly united), Polydactyly (presence of more than 5 fingers or toes in each hand or foot), cleft lip and palate, Hypospadias (the urethral opening in male child is present, on the underside of penis) and Epispadias (the urethral opening in male child is present, on the upper aspect of the penis).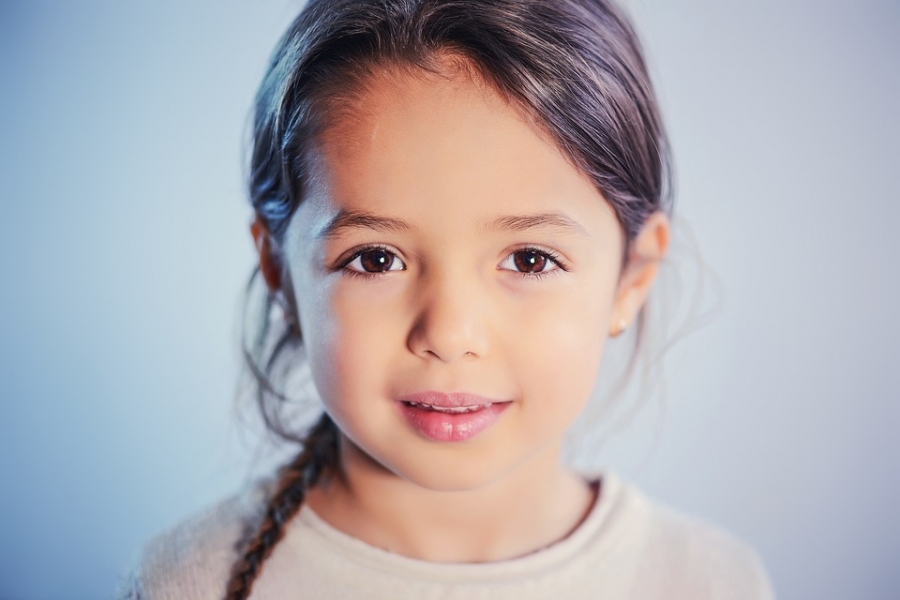 These surgeries correct any deformity or defect, that may be present in paediatric age group.
7) Plastic Surgery related to Burns
Although all Plastic surgeons are trained to treat burns, but some dedicate their entire practice to treat exclusively burn patients. This care usually takes two forms. The first is the initial care & resuscitation of burn patients, who may have suffered acute thermal, chemical, electrical or hot water burns (the last variety is better known as scalds). These experts also take care of the complications of burns, that occurs many years later, due to impaired healing. These may be limb contractures or other deformities, which may cause functional impairment or severe aesthetic disfiguration.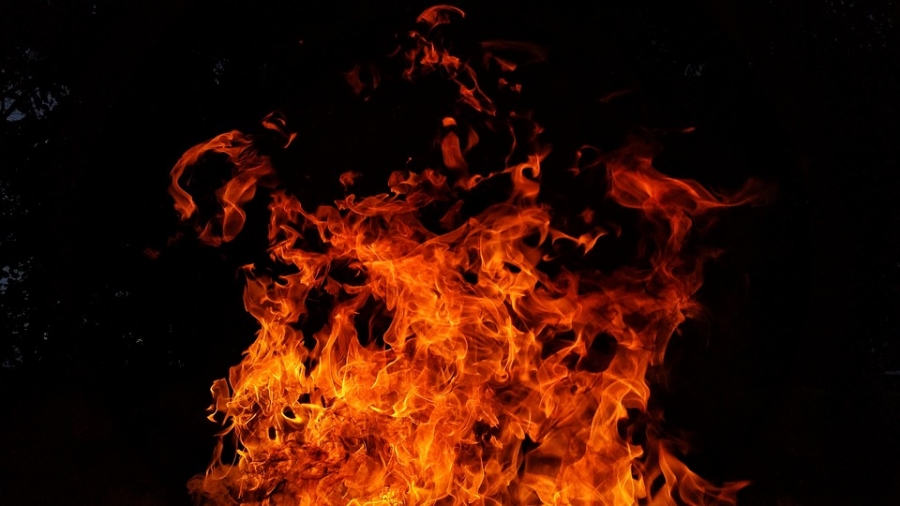 The treatment here is directed towards treating burn related injuries
8) Oculoplastic Surgery
This is a branch of Plastic Surgery, that is concerned with handling various problems of eye and its various parts like – Eyelids, tear ducts and eye socket (Orbit). The Plastic Surgeon handling such cases, usually undergoes specialized training, after completion of their routine Plastic Surgery Training, which is better known as Residency Program.
Sometimes Ophthalmologists or "eye doctors", Ear Nose Throat(otolaryngologist) and Maxillofacial Surgeons, who have done fellowship in Oculoplastic Surgery, after completion of their respective residencies, also practice as Oculoplastic surgeons. The most common surgeries, done by these group of surgeons are – Blepharoplasty (correction of lax & droopy eyelids, that occur most commonly with ageing), relieving tear duct obstructions, repair of traumatic orbital bone fracture and removal of tumours occurring in orbital region.
9) Aesthetic Plastic surgery / Cosmetic surgery
In simple terms, this branch of Plastic Surgery is basically concerned with increasing the external beauty or aesthetic appeal of a person. This differs from the other branches in the sense that, the person does not actually suffer from any disease or defect in the body, but wants to improve the external appearance that has deteriorated due to effect of ageing or due to faulty lifestyle. Needless to say, that these variety of Plastic Surgery, is extremely popular with movie stars and other people in show business, where the concept of everlasting beauty is very important.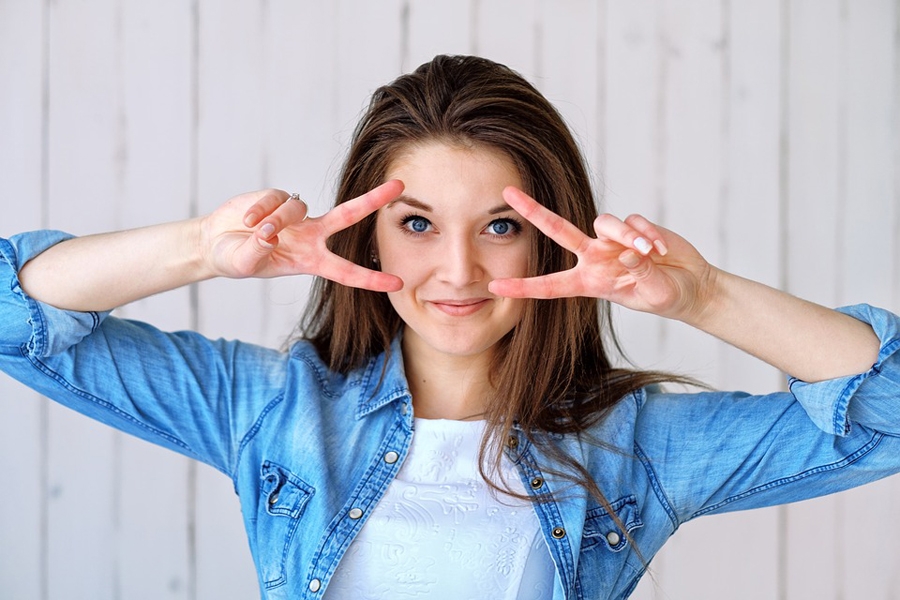 Aesthetic Plastic Surgery is done to make a person more aesthetically appealing
As Aesthetic Plastic Surgery is the latest & most popular discipline of Plastic Surgery in the 21st century, so some of the common operations of this domain, certainly merits discussion in short. These surgeries are –
Hair Transplant
This is a surgical procedure, designed for treatment of people suffering from hair loss. The basic principle, is transfer of "permanent hair follicles" from one part of the body & transferring them, to an area – where hair is scarce or absent. Although the procedure is known as "Hair transplant surgery", but most Plastic Surgeon, do the procedure under local anaesthesia & when done under expert supervision, the procedure has almost minimal or no complications. However, if the procedure is not being done by a Plastic Surgeon, a gamut of problems may arise.
Eyelid Surgery – Blepharoplasty
This is a surgery done for improving the appearance of the eyelids, and correct deformities and defects, that usually arise from advancing age. Plastic surgeons, use this surgery, to give a youthful appearance to the tired, wrinkled & flaccid eye looks, that people get in their old age. In addition to aesthetic improvement of the eyelids, this surgery also aims to restore the physiological correct functioning of the eyelids, if it is impaired.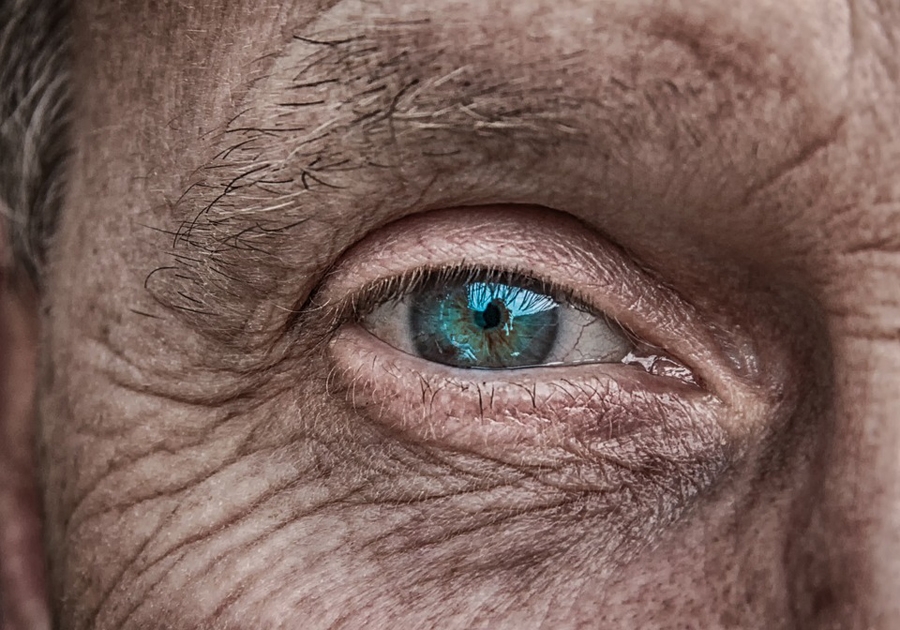 Age related changes of eyelids, benefit from Blepharoplasty
Rhinoplasty or Nose Job
This is a surgery done for reconstructing & improvement of nasal function and aesthetical problems, which may be subjective or objective. The cause of this surgery is variable & can range from different causes like – traumatic abnormalities, congenital defects, breathing difficulties or simple dissatisfaction with the shape of nose. Besides Plastic Surgeons, sometimes an ENT or Ear, Nose and Throat specialist (otolaryngologist) also does this kind of Surgery.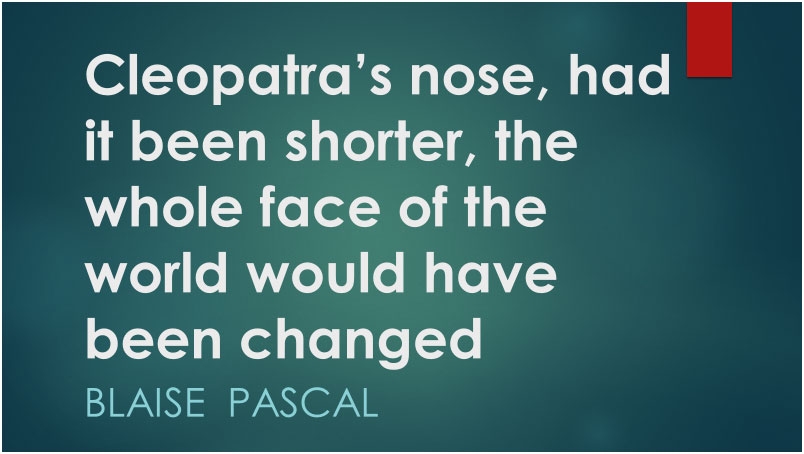 The famous quote on - Importance of Nasal appearance
Otoplasty – Correction for Ear Deformities
This is the procedure done for correction of appearance of external ears. The deformities concerned can have a spectrum of different problems, that may require different kind of surgeries for their correction.
Face Lift Surgery
This surgical procedure is done for the aesthetic improvement of a person's face by giving face a younger look. For many actors and actresses, in show business who are gradually approaching old age or are already in that age group, Face Lift Surgery can work wonders. The sagging of skin in the cheeks and jawlines, that appear with ageing, quite often is reduced tremendously with Face Lift Surgery. This surgery is quite often done along with Blepharoplasty, to improve upon the tired & bulging eyelid appearance, that comes with ageing.
Lip Augmentation
This is a Plastic Surgery intervention, which is designed to create more fuller beautiful appearing lips. This is done by injection of substance called as "fillers", which increases the lip volume. These materials for injections can be both natural products (like – fat, obtained from body) and synthetic materials like – Hyaluronic acid, which can be purchased from market.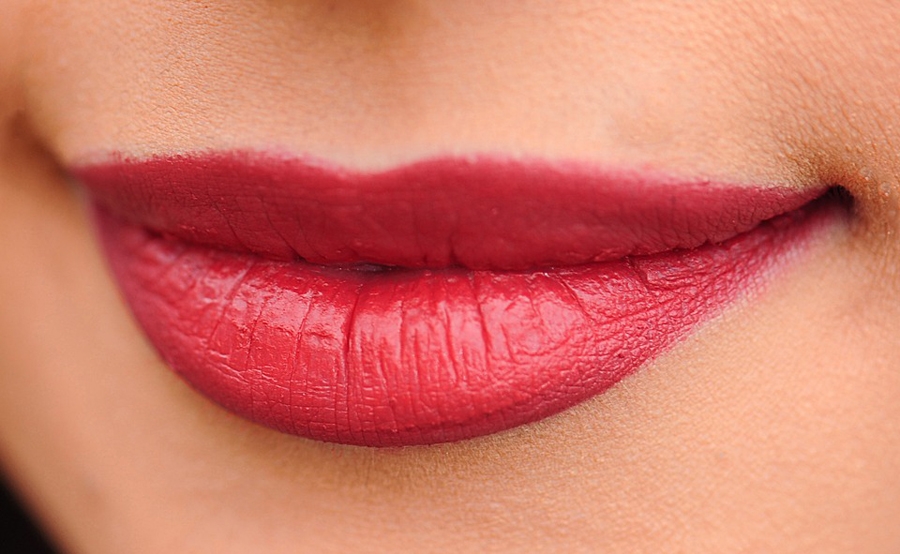 Beautiful lips enhances a persons beauty
Lip Reduction Surgery
Reduction Cheiloplasty also known as lip reduction surgery in layman's term is relatively uncommon procedure, when compared to lip augmentation surgery, but it is the ideal procedure for people suffering from Macrocheilia – a lip which is larger than normal. Certain ethnic groups, like Asians and African Americans, usually have larger lips, as compared to many other people, and hence these group of people, usually request Plastic Surgeons for Lip Reduction surgery, which is rather a relatively minor procedure.
Breast Augmentation/Breast Implant Surgery
This is a plastic surgery intervention done to increase the size of the breast & finally giving it an aesthetically pleasing, better shape. This can be done by using an artificial implant (usually made up of silicon) or by fat injection, of fat taken from another part of the body of the same individual. Here it would be important to mention, that breast augmentation done purely for enlarging a smaller breast, by introducing an implant, is technically different from breast reconstruction procedures, done following surgical removal of breast, for breast cancer.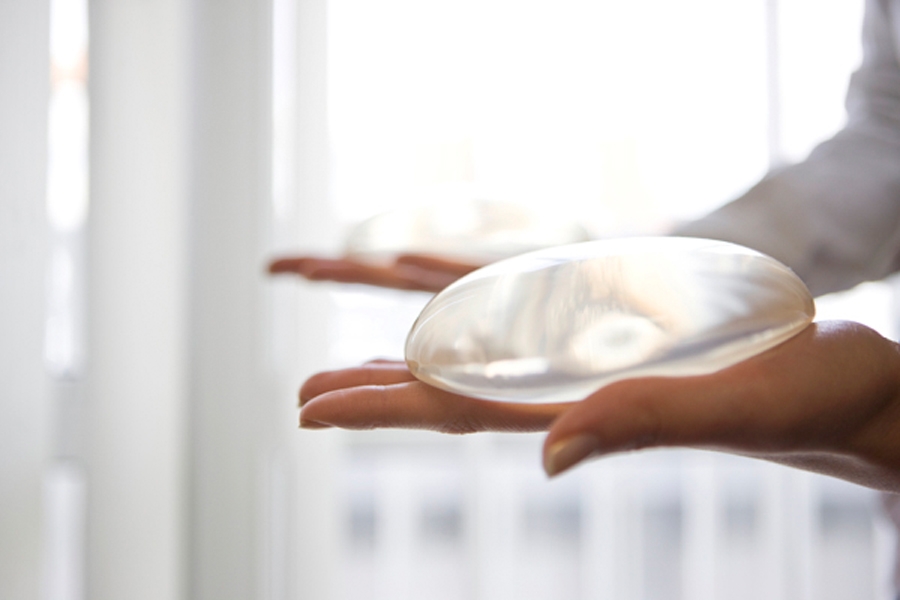 Breast implant in hand
Breast Lift
Breast Lift Surgery also known as Mastopexy surgery, is a purely aesthetic procedure done for lifting sagging breasts, which happen with ageing in almost all women. During this surgery, steps are also taken, to improve the shape and size of the breasts. For this purpose, many times help of artificial silicone implants are also taken.
Breast Reduction Surgery
Reduction Mammoplasty, also known as Breast Reduction Surgery in common language, is done for reducing the size of large breast in women, who suffer in daily activities of life, because of the increased weight in their chest. The problems faced by such women are various. The women in this case may find, their bra straps cutting through their skin, increased weight in chest can cause neck & shoulder pain, they may be unable to get readymade dresses corresponding to their body shape & finally they may also suffer from psychological problems, for their increased bust size.

Diagram showing procedure of Breast reduction surgery.
The surgery aims to find solutions, to the above-mentioned problems, hence Breast reduction Surgery may be the only Cosmetic Surgery procedure, which may be covered by insurance plans in many countries.
Gynecomastia Surgery
This is a condition found in males, where male breast size is increased to resemble that of women. This is associated with some kind of abnormality in endocrine system, causing change in level of male & female sex hormones. This is mostly seen in the new-borns, adolescent boys and men approaching old age. Majority of the cases spontaneously regress, but sometimes treatment may be required. This usually takes the form of Liposuction and/or Subcutaneous Mastectomy, done by the Plastic Surgeons.
Liposuction Surgery
The word Liposuction is made up of two different words. Lipo, means fat; and suction means to suck out, so Liposuction in simple terms is, sucking out excess of body fat, by using negative suction pressure. This is done by a surgical procedure, where suction is done by a cannula, attached to a powerful machine, producing negative suction pressure. By this method excess fat can be removed from – chest, abdomen, back, arms and thighs of both men and female.
However, it is important to understand that Liposuction is a body contouring (shaping) procedure and certainly not a weight reduction procedure. Using this procedure for weight reduction measures is an abuse of the surgical technique, which can create problems for both the doctor and the patient. Any morbidly obese patient should undergo – bariatric surgery procedure, for which many different techniques are available.
Tummy Tuck Surgery
Tummy Tuck Surgery, also known as Abdominoplasty procedure is a cosmetic surgery procedure done for changing lax, drooping-sagging, fatty abdomen to a one, which is firmer & thinner in appearance. For this goal many times, it is done along with liposuction of the abdomen, in which case the procedure is called Lipoabdominoplasty procedure.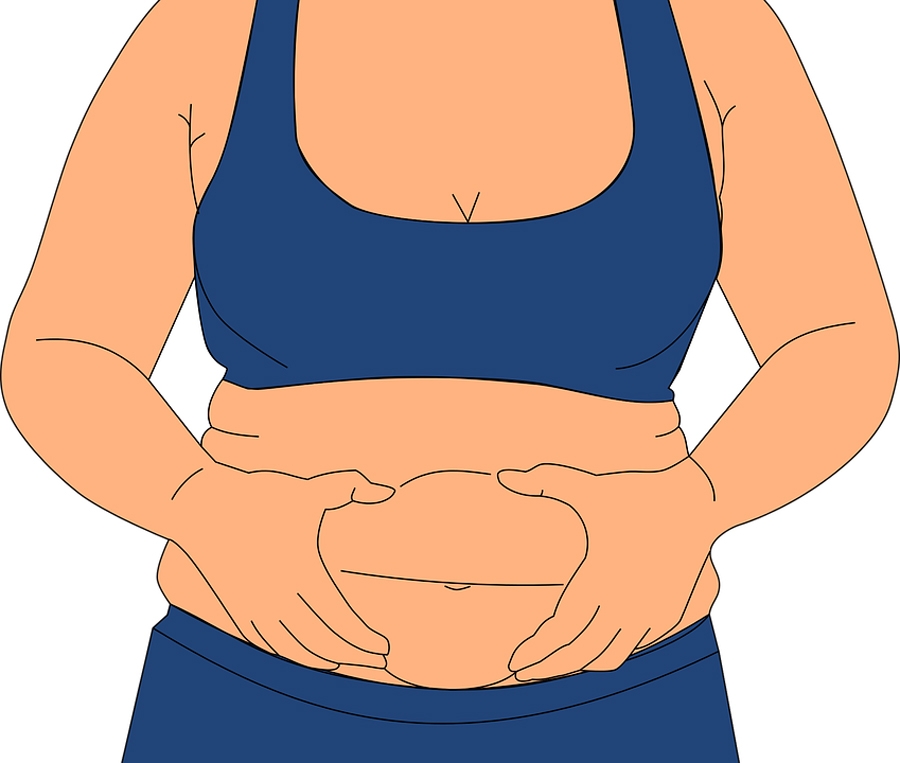 Lipoabdominoplasty takes care of the excess fat & skin in the abdominal area
Excess skin and fat are removed from the abdomen, and muscle and fasciae tightened, finally giving the patient a firmer and tauter abdomen. This surgery is demanded by people who were formerly obese, but have recently lost a lot of weight. Sometimes women after delivery of their babies also request for this kind of procedure.
Arm Lift or Brachioplasty
As we age, most skin areas of the body losses their elasticity and gradually become lax and hanging. Additional fat deposit in these areas, can cause aesthetic displeasing appearance. Arm lift surgery is devised to correct these abnormalities in the arm areas. During this surgery, excess skin and fat present between the elbow and armpit area is removed, to give a more toned look to the underarm area.
Thigh Lift
Thigh lift surgery does to the thigh, what arm lift surgery does to the arms. This surgery is usually done in the middle aged & old people, which helps in reshaping the thigh, by decreasing excess fat and skin, giving a toned look & better contour to the thigh, along with youthful appearance of the skin. To achieve this goal, thigh lift surgery is combined with liposuction in many situations.
The Training of a Plastic Surgeon - How to Become a plastic Surgeon?
Most people just have a vague idea regarding the training of a Plastic Surgeon. The popular concept is that a Plastic Surgeon is a very qualified person. Although that is certainly true, the real facts go way beyond that. The Plastic Surgeon, like doctors of all discipline of medicine, first has to complete graduation studies in medical college (also called medical school in certain countries). Following completion of this course, a person becomes eligible to practice as a doctor. However, in most countries, the demand for specialist doctors, ensures that most doctors after completion of their graduate course, try to get admission in post graduate course for a specialised degree.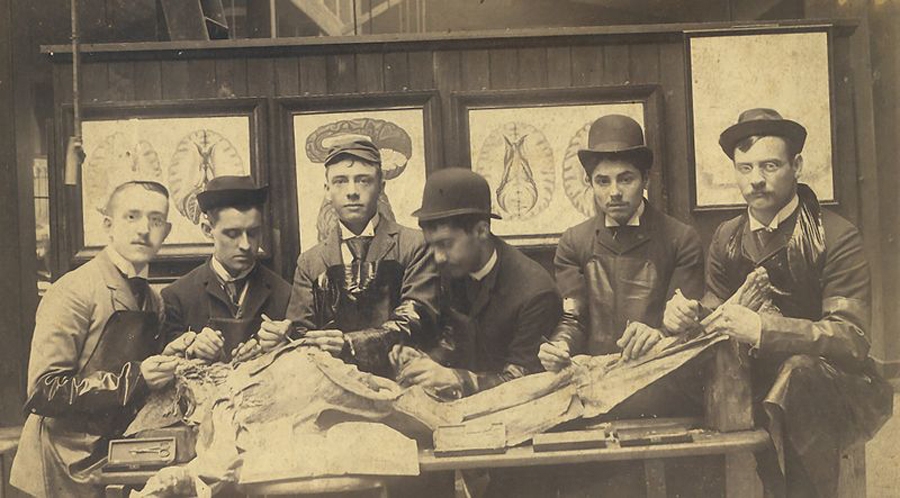 University of Pennsylvania Medical School, first-year medical students in Dissecting Room -1890
Although there is country wise difference in rules & regulations, but in general, for those aspiring to become Plastic Surgeon, a specialization training in General Surgery is required first. During this course, the resident or the trainee doctors, get training in common surgeries involving all areas of the body. However, after completion of post graduate/specialized training, those aspiring to become a Plastic Surgeon, have to take Doctoral level study/super specialized training from Plastic Surgery training facilities, approved by the government of the country. Needless to say, all these training courses are highly competitive; as are the examinations, to get admission into hierarchical advanced levels of study.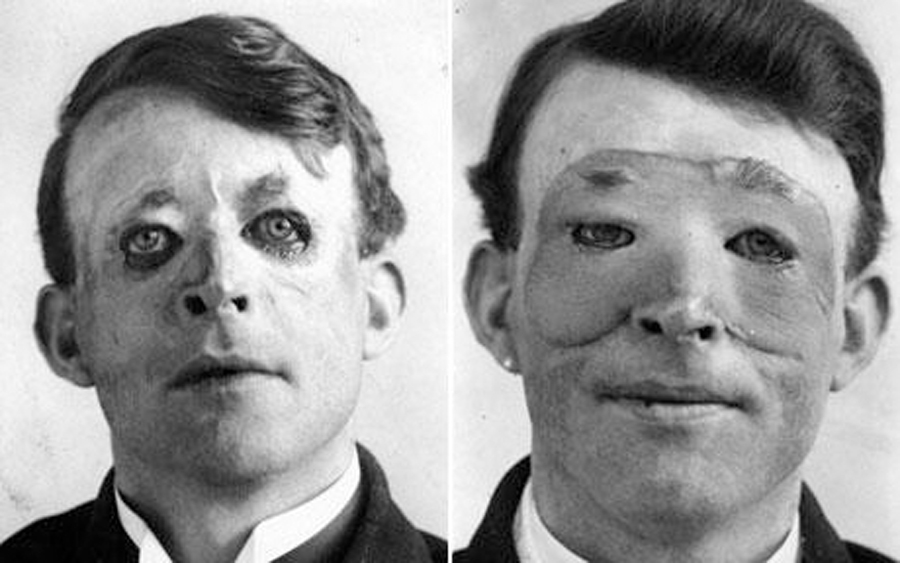 Walter Yeo, first person to receive Plastic Surgery in modern times in 1917, thus giving birth to a new academic subject.
Although there are some country wise, minor difference in the above described procedures, but it usually takes anywhere between 13 to 15 years to become a qualified Plastic Surgeon, after completion of high school. In the 21st century, many sub specialities of Plastic Surgery have risen, due to explosive increase in knowledge and technology. These have given rise to advanced training programs in these sub specialities of Plastic Surgery, in form of Post-Doctoral Training programmes or Advanced Fellowships in these sub specialities of Plastic Surgery.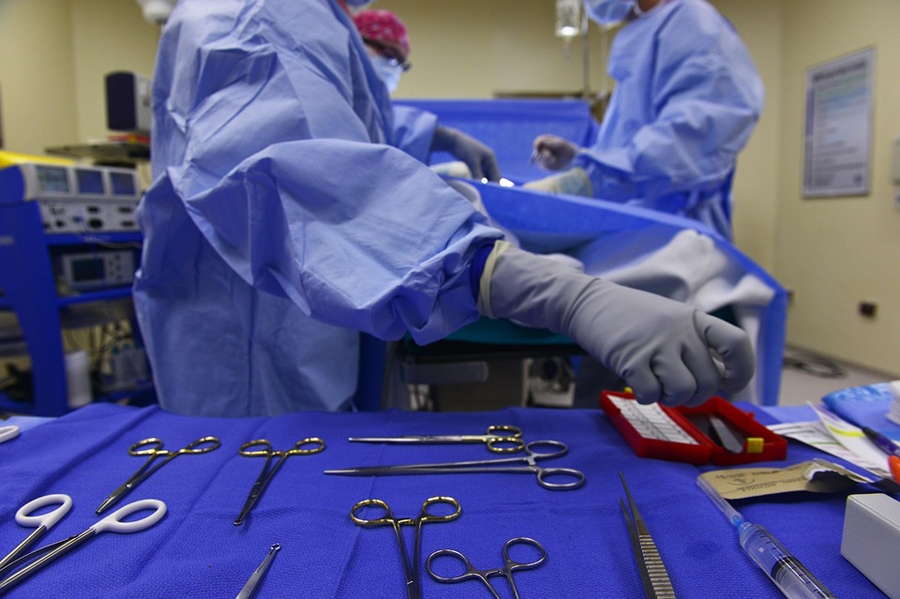 Trainees initiate learning, by assisting senior Doctors.
It would be pretty obvious that people who successfully complete, advanced fellowships in these specified fields are very few and hard to find. Some of the important advanced fellowships in field of Plastic surgery are – Advanced Microvascular Fellowships (training in dissection & anastomosis of blood vessels and nerves under microscope – specially used for reconstructive surgery after removal of, cancer affected organs) and Advanced Aesthetic Surgery Fellowship – This is training in Cosmetic Surgery, for improvement in aesthetic physical appearance of an individual.
What is difference between Plastic Surgery and Cosmetic Surgery?
Plastic Surgery can be considered as a specialized branch of Surgery, which is concerned with correction of physical deformity or abnormalities, which may occur due to variety of reasons like – congenital defects present from birth, accidents or any other traumatic cause, burn injuries or any health condition/diseases that destroys body tissues. These reconstructive procedures undertaken for bringing back normalcy to the body, is necessary for restoring normal appearance and function, hence is covered by health insurance schemes.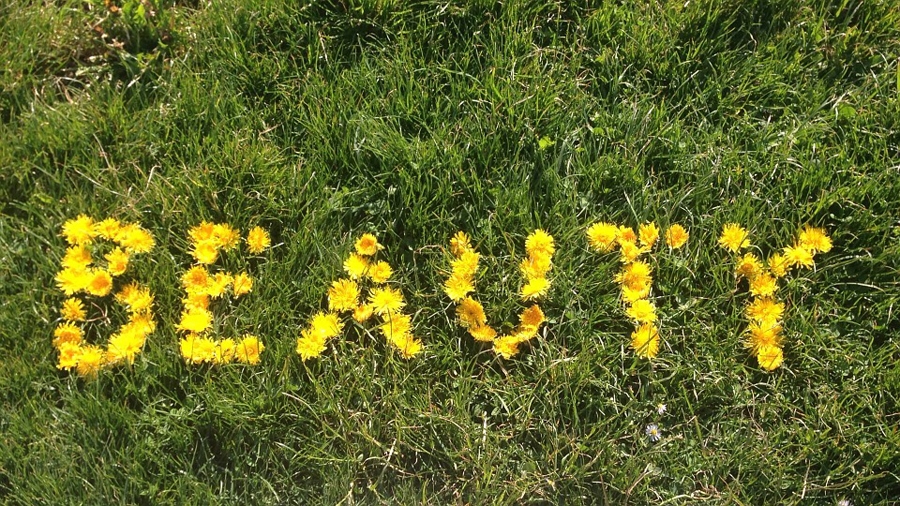 Cosmetic Surgery is branch of Plastic Surgery, whose purpose is beautification of the individual.
Cosmetic surgery, is a specialized branch of Plastic Surgery, which is done for aesthetic improvement in physical appearance. Here there are no obvious physiological or anatomical deformity, but the problem is a subjective displeasure with the appearance, of a particular area of the body. As there is no compulsion for undergoing this surgery or any well identified major defect in the body, these types of procedures are not covered with health insurance facilities.
What is the difference between Plastic Surgeon and a Cosmetic Surgeon?
In the American context, Plastic Surgeon is a person, who has completed Plastic Surgery Residency Programme successfully, hence are more qualified and skilful than Cosmetic Surgeons who do not have any formal Plastic Surgery Residency Training. Cosmetic Surgeons in American continent, are usually people from Dental Surgery or ENT (Otolaryngologist) background, who after completion of their respective training programs, have undergone training in Cosmetic surgery through fellowships, seminars, workshops and lectures.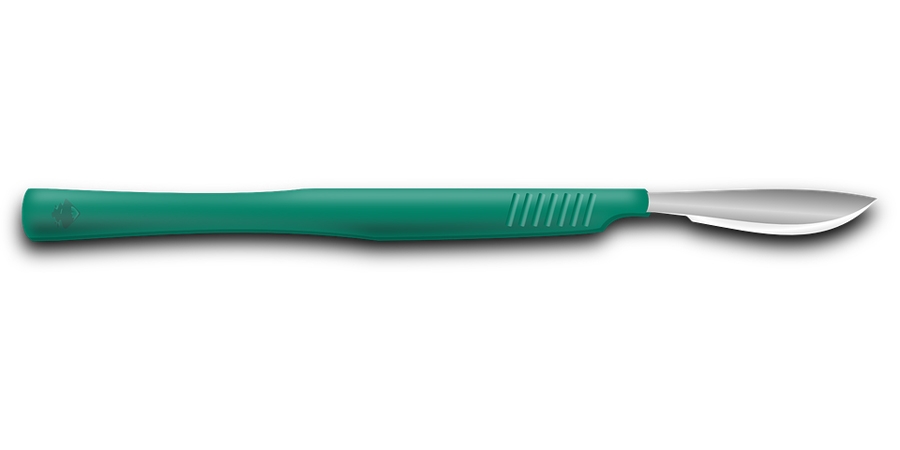 Difference between Plastic Surgeon & Cosmetic Surgeon, depends a lot on the country concerned.
The Plastic Surgeons, by virtue of their background of training in Plastic Surgery, have a much better knowledge of surgical anatomy & principles involved in surgical reconstruction. These Plastic Surgeons if get further advanced training in Cosmetic Surgery, fare well & have chances of giving far better results & with less chance of complications, when compared to Cosmetic Surgeons, who do not have any Plastic Surgery Training background. However, it is important to mention here, that in many places in Asia, Plastic Surgeons working exclusively in field of Cosmetic Surgery are called - Aesthetic Plastic Surgeons, or Cosmetic Surgeons.
Difference between a Dermatologist and a Plastic Surgeon
The Dermatologist are doctors, who practice dermatology – a branch of medicine concerned with treatment of the disease effecting – skin, nails and hairs. Although some dermatologist also practices – Dermatosurgery (dealing with minor surgeries of the damaged skin and associated structures, usually under Local anaesthesia) and these surgeons also undertake cosmetic surgeries like – Hair Transplantation, mole removal and some other related minor surgeries; but if a major surgical procedure under general anaesthesia, is required for reconstruction of a damaged body part, it is the Plastic Surgeons, you should be searching for.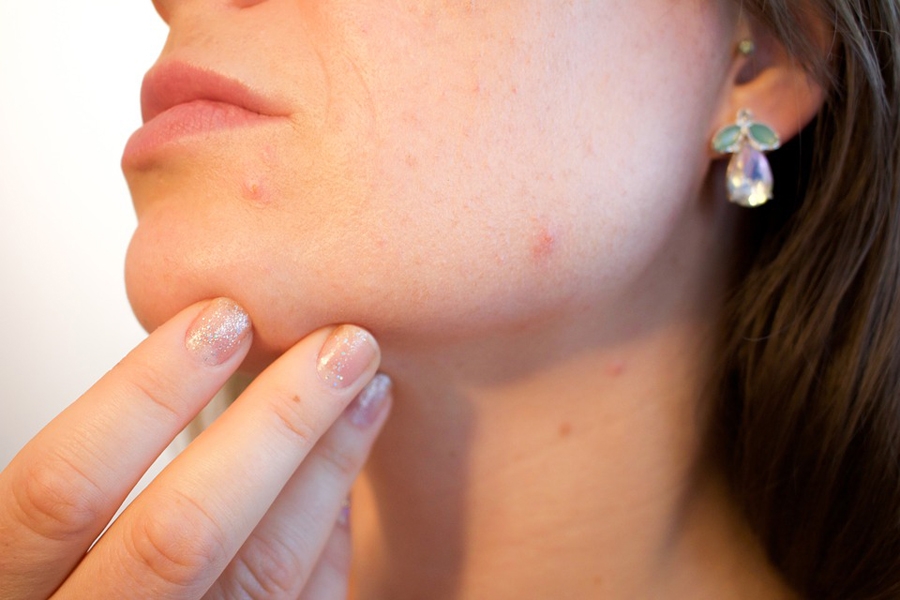 Dermatologist is a doctor, who specializes in treating diseases of skin
Complications of Plastic/Cosmetic Surgery
A lot of people have the question in their mind that Plastic Surgery is very safe and Cosmetic Surgery does not have any complications. Although that may be correct for the vast majority of the cases, but any surgical intervention can possibly cause complication, like the chance of suffering from adverse effects of any medicine ingested. However, procedure done under the guidance of an expert, well qualified & board-certified Plastic Surgeon, the chances of complications are the least.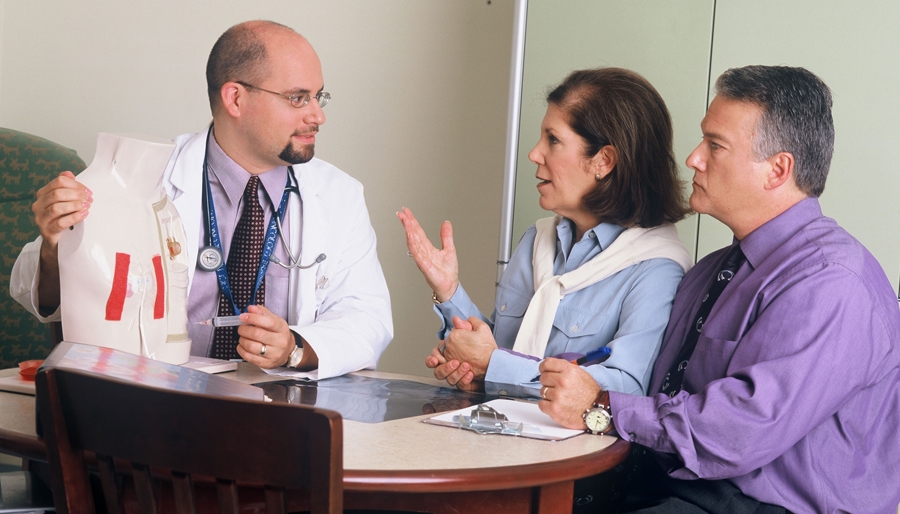 An honest consultation with the doctor, can prevent many complications & misunderstanding later on.
Finally, it has to be understood, that at the end of the day, human body is just a machine following rules of nature & Plastic Surgeons are just human beings working to the best of their capabilities and they are certainly not gods. In spite of honourable intentions & brilliant expertise, statically a minuscule probability of surgical complications always remains.
Conclusion
The above detailed discussion was just aimed at answering the multiple questions, that people may have regarding Plastic Surgery. These may be the people who are searching for a doctor to treat their near and dear ones, or the young medical graduate, contemplating the next move of his career.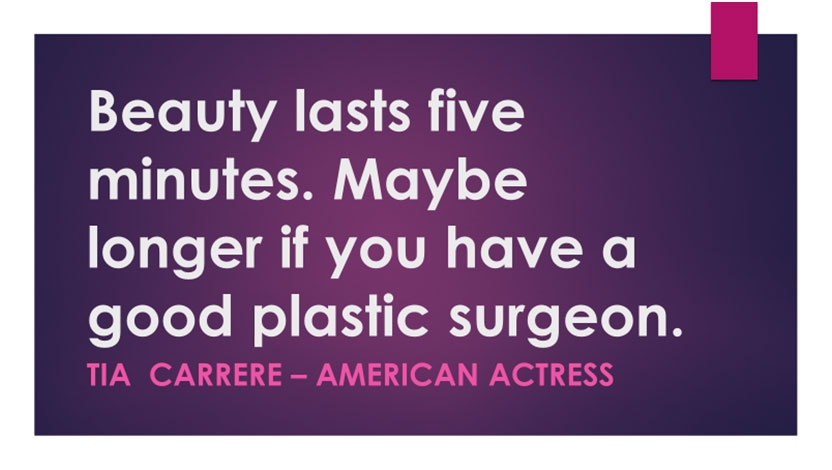 Words of Wisdom
As far as the education and training procedures are concerned, they may vary somewhat, depending on the country concerned. Any medical student should get the relevant details from concerned authorities, in case of dilemma. As far as the patients are concerned, a direct face to face consultation, with a qualified, experienced & board-certified Plastic Surgeon, is always the best option, to clarify any doubts that may rise in their mind.