---
21st century is an era of equality. Equality irrespective of a person's nationality, race, ethnicity or gender. But things were not always this good, even a century back. People's living standards not just varied from one country to another; or from one race to another, but even men and women of the same country, living in the same society had different privileges. In no place, this was more apparent than in the polling booth, which did not have any women representation. 50% of the population did not have any say on who would form the government or rule the country. Many educational benefits and other civil liberties were still denied to the females.
This true story is about a woman, who lived in an empire where even the Sun did not set. Yes, we are talking about Great Britain of early 20th century. In spite of being centre of a global empire, the women did not have equal rights as men, in many different spheres of life. Many women were beginning to protest against the injustice of their own government. Emily Davison was one of these women and without the story of her life, the story about women's voting rights movement would be incomplete.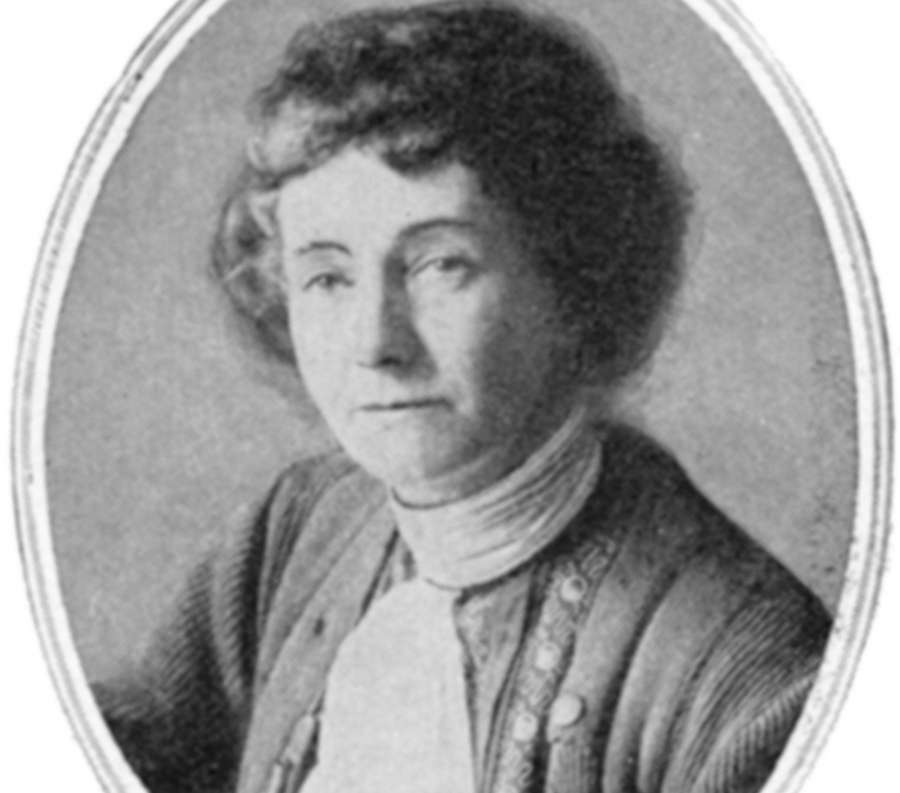 Emily Wilding Davison
Emily Wilding Davison was born in south east London in 1872 to parents with a rather modest financial status. Her father's death while she was only 21 years old, was the beginning of her life of struggle. Her studies suffered a setback as she was forced to work as a governess and could study only in the evenings. Her plans suffered another setback, when she found that degrees from Oxford were closed to women. Finally, after lots of difficulty, she managed to graduate many years later from University of London in 1908.
1906 was an important year for Emily Davison, as she joined Women's Social and Political Union (WSPU) – an organisation of people advocating aggressive and confrontational tactics in a political movement directed to get the women the rights to vote in election. Emily Davison was clearly enamoured by the organization, as she left her regular job couple of years later to devote her whole time and energy in pursuing the goals of the organization.
1909 was the year, when she was arrested for the first time, taking part in a protest march, seeking to meet the Prime Minister. However, things did not go according to plan & the event ended with confrontation with the police and not a meeting with the PM. As a result of this she had to spent a month in prison. This imprisonment would be the first of her many visits to the jail, because of her landing on the wrong side of the law. Most of her offences would be deemed innocuous by today's standards but – interrupting a public meeting (where women were not allowed), by throwing stones was rather a serious offence at the time & she landed in jail multiple times.
Always trying to find new ways to protest, she soon resorted to hunger strikes; but the authorities had other ideas. Force feeding of prisoners was quite common at that time & the same was used on Emily Davison. Needless to say, the whole incident was very painful and left a scarring impression on the psyche of the person involved. Emily Davison had found the torture quite barbaric but this negative experience didn't in any way dampen her spirits, as she continued with her mission to get the right to vote for women & all other privileges, which at the time was reserved only for men.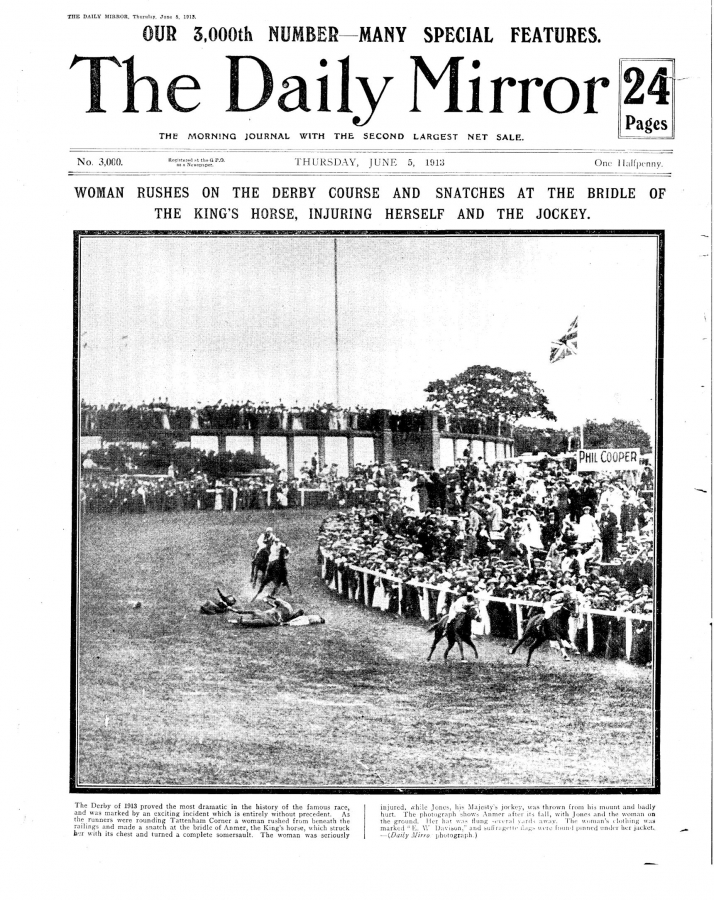 Front page of The Daily Mirror, 5 June 1913, reporting injury of Emily Davison at the Derby.
She continued her protests against public meetings, where a large section of the public (the women of the population) were not allowed. She wrote extensively in the written media highlighting the plight of women and the injustice meted out to them. Her act of setting fire to the post boxes, once again got her imprisoned, where she again went on hunger strike. Fed up with the torture in form of force feeding of prisoners and other harsh treatments, that she faced in the prison, one day she jumped from an interior balcony of the prison & fractured 2 of her vertebrae. During her recovery, she was again force fed, which left her more resentful and angrier towards the way women were treated in the society.
Her zeal for focussing the plights of women in the right platform, made her attend the Derby (horse race) on 4 June, 1913. Bearing 2 suffragette flags she blend in with the spectators. While the race was on, she ducked under the guard rail and directly came in front of the racing horses, King George V's horse to be precise. She tried to reach up to the reins of the horse, to attach the suffragette flag to the horse's bridle; but instead was hit by the speeding animal. Emily Davis, the jockey and the horse all fell down because of the impact. Although the jockey recovered after treatment in the hospital, but Emily Davison succumbed to her injury 4 days later. However, death of Emily Davison highlighted the fight for women's right and gender equality, to the entire country.
The Women's Social and Political Union (WSPU) described her as a martyr to the cause of women's equality. She indeed had suffered many hardships in her life for a cause she believed in. She was arrested 10 times, and during her imprisonment she had to face a lot many unfortunate incidents like her force feeding on 49 occasions, as she went on hunger strike 7 times. But her death didn't go unnoticed. Her funeral became a rallying point for not just women but men also, who believed that women should get all equal rights, as the ones the men had. 5000 women formed part of her funeral procession as did hundreds of male supporters. Another 50,000 people lined the route.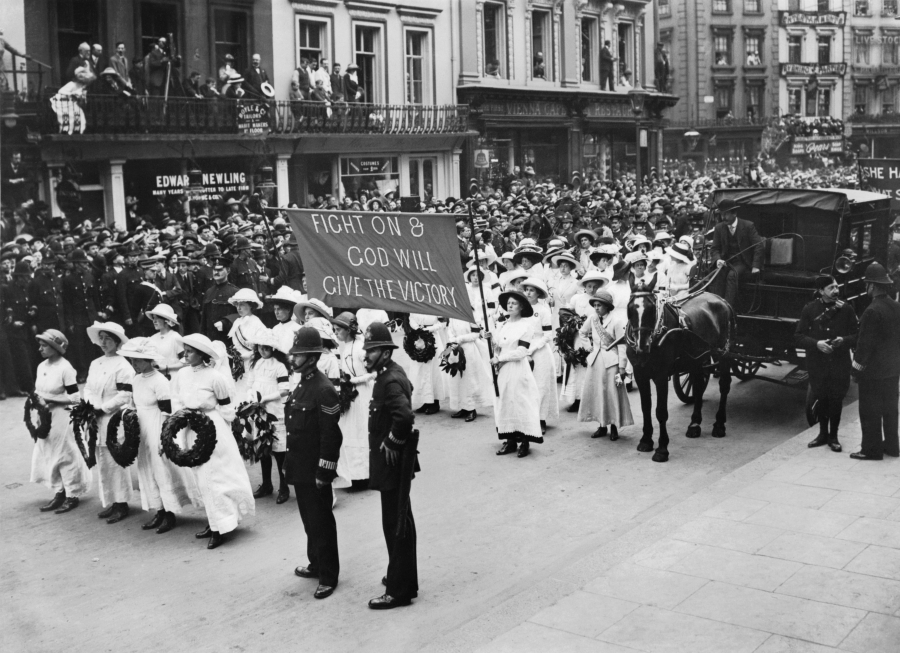 Funeral procession of Emily Davison in Morpeth, Northumberland - 13 June 1913
It is a pity that most people in today's world do not known anything about life of this, champion advocate for women's right and equality. Her sacrifice was a landmark in the suffragette movement and one of the important reasons that British parliament passed the Representation of People Act in 1918, which gave women over 30 years (and with the proper property qualifications) the right to vote. In 1928 Equal Franchise Act gave voting rights to women over 18 years, on equal terms with the male voters. Finally Emily Davison's soul would rest in peace.
---
( DECLARATION - All the images used in this site, are either from personal collection, or are images available in Public Domain. The owner of this website is grateful to all those, who donated their images to – Wikipedia, Wikimedia, Flickr, Deviant Art, Pinterest, Pixabay and all other sites; for free use, as images in Public Domain.)