Although Internist, treats patients only in a well-defined category of physical ailments, but in case a lay person can't decided on which specialised branch of physicians/surgeons they should visit for their health problems, the internist can provide some important guidance & directions, regarding the treatment & the Doctor needed for the correct treatment and recovery.
Emergency Vs Routine Doctor Visit
A visit to the Doctor, can be either an emergency or of a more manageable nature. An emergency visit to a Doctor/Hospital leaves very little options, available for the patient and his friends/relatives; hence the saying "The more we sweat in peace, the less we bleed in a war" achieves considerable importance in these situations. The prior knowledge of the closest super speciality/multi-speciality hospital with availability of all the basic life saving facilities (& available doctors), achieves considerable importance in these cases.
Although most people needing emergency care, arrive in the hospital in their own personal vehicle (accompanied by friends/relatives), but for those who may not be able to use their own vehicle/or may have doubts about the route; ambulance is sent almost always, if help from an hospital is asked for, by calling its helpline number.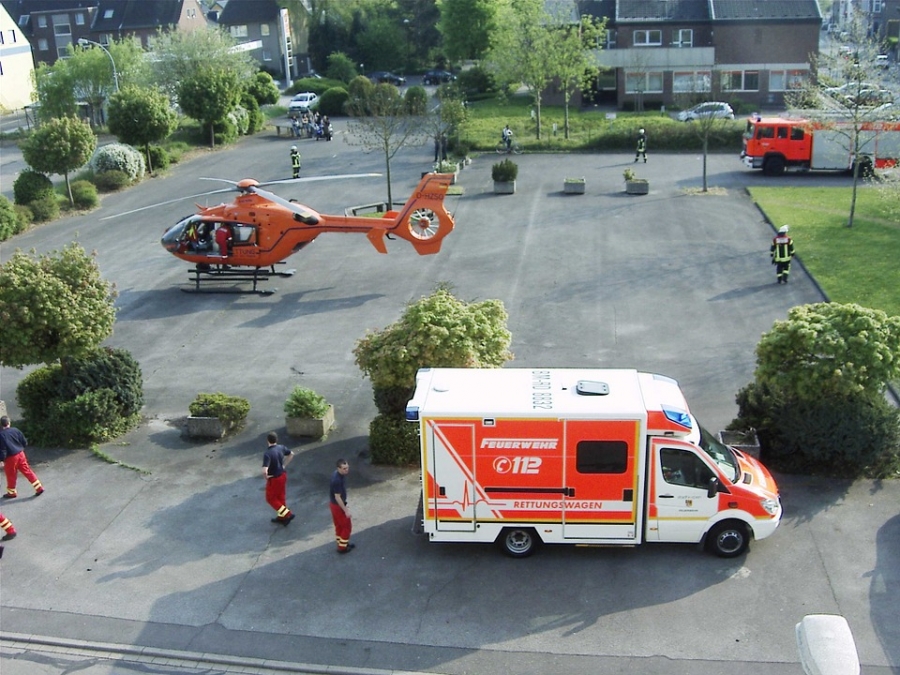 Air ambulance helicopters can bring patients even from far away places to hospital.
In visits to the doctor's, which are not exactly of emergency nature, a survey of all the doctors of the required speciality, available in the immediate proximity, should be done prior to the visit. Doctors of even the same specialization may differ in their experience, exposure to different kind of patients and having additional qualifications. Hence discretion should be observed before deciding on the physician/surgeon for treatment. In routine/manageable cases it is always prudent to take prior appointment, as delaying for the last moment, may not get you the consultation on your preferred date.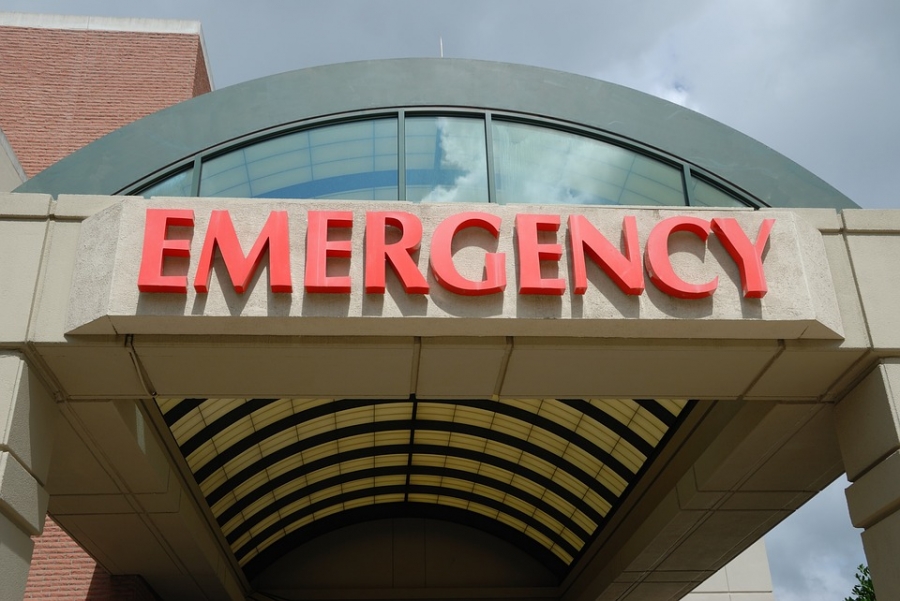 Most hospitals have separate casualty department for handling emergency cases.
In the emergency cases, patient should reach the CASUALTY DEPARTMENT/EMERGENCY DEPARTMENT, of the selected hospital. In majority of the Super Specialised Hospitals, qualified and well experienced, Emergency Physicians/Surgeons attached to the EMERGENCY MEDICINE (Accident & Emergency Medicine) department are available 24 X 7. These health professionals provide the initial stabilization and diagnosis for all critically ill or traumatised patients. If a major lifesaving surgery or any surgery of urgent nature is required, these health professionals stabilise the patients and alerts the surgeons of the designated speciality, who would do the needful. Once the patient is stabilised and the acute crisis is averted, these patients are shifted to indoor wards of the said specialisation, for further recovery before being discharged.
The Consultation – How to Communicate with Doctors?
Appointment
As described previously, most of the routine/ non-emergency consultation with the doctors starts with asking for a prior appointment. A prior appointment with doctor, ensures that the patient gets sufficient time to clarify his doubts and the doctor also gets adequate time, to thoroughly examine the patient and formulate the next plan of action.
Consultation Fees
Unfortunately, another seemingly minor issue which may quite often create misunderstanding is the issue of fee payment, which many patients demand (wrongly) free of cost. Although in most medical institutions, managed by government, the Out-Patient Department (OPD) counselling is free of cost, or needs payment, which is almost next to nothing; but the situation is not the same in private institutions.
Understandably, the Doctors, in private sectors/private practice do not have the liberty, as their colleagues in hospitals managed by the government. Maintenance of infrastructure of a hospital/nursing home/clinic, requires money (and not to mention the cost a doctor, has to incur to complete his/her medical education) and a small part of this comes from the fees, that the patient pays for OPD counselling. Hence asking for counselling, at totally free of cost would be a great injustice towards the medical profession, as a whole and the concerned doctor, as a person.
Documents and Records
Unfortunately, many people when find their family members sick, usually get quite apprehensive and just rush to the hospitals/health professionals for immediate care. The anxiety on the part of the patient's relatives is quite understandable, but it has to be realised that Doctors are also human beings, and their abilities to serve the patients, also depends on certain factors. The history of the patient, previous investigations (if any), previous treatment records (if any); helps a lot in correct diagnosis and treatment of the patients.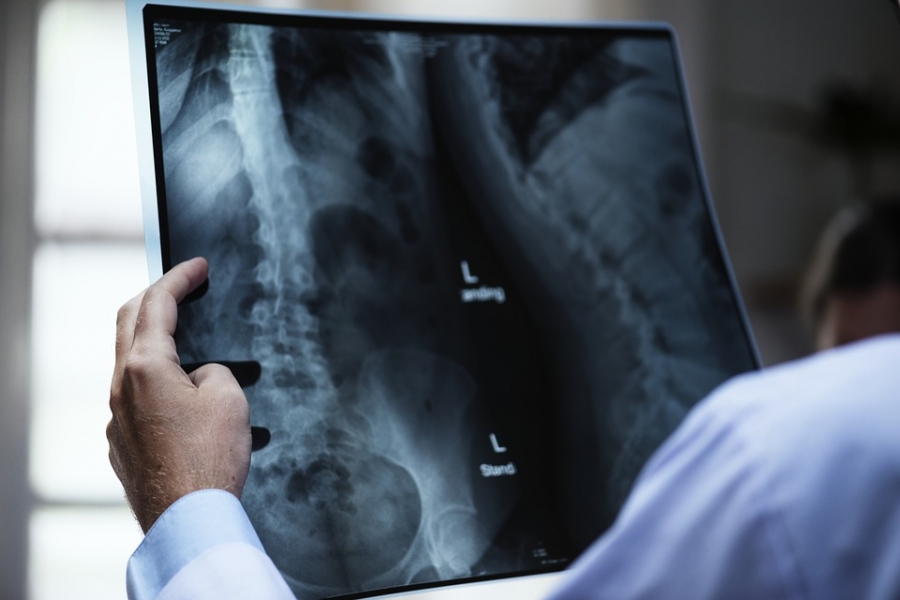 Old investigative reports, help doctors tremendously, to reach correct diagnosis.
Hence all medical records of investigations and previous treatment should be carefully preserved by all people, keeping in mind, that these documents may prove very useful, in saving time in a critical situation, where these documents help the doctors to take the correct decisions, without wasting much time.
Sometimes other records, like health insurance documents, official papers declaring health benefits for an employee and his family members (issued by the employers), declaring some special benefits and advantages (which may differ from person to person) for the designated people, may also help.
Questionnaire & Mention of Relevant Facts
A questionnaire prepared by attendants/relatives before the consultation, often helps the patient's attendants clarify all their doubts and also enables the Doctor concerned, to give a better satisfactory care to his patient. Also, patient's family members would be knowing more about the patient, than the concerned Doctor, who may be coming in contact with the said patient for the first time, and in such situation an honest discussion always helps.
The accompanying relatives/friends should mention all the vital facts related to patient's health (if the patient is not doing so or is unwilling to do so) such as – any previous history of other important health problems, allergy (especially regarding medications); previous treatment history including that of previous surgery; or history of smoking, alcoholism or any substance abuse; should be informed to the Doctor. Suppression of these facts, can affect the plan of treatment.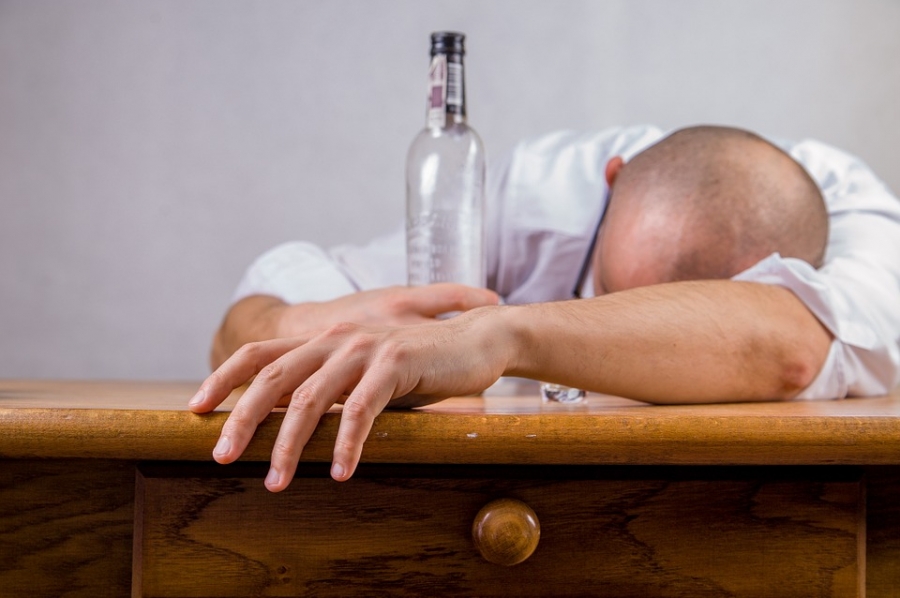 All addictions and substance abuse history should be mentioned to your Doctor.
If the patient has needs for further treatment; due to diagnostic requirements, medicinal therapy, or surgical intervention, all queries regarding financial obligations and possibility of its fluctuation, should be clarified beforehand. Although it my not be always possible for the medical supervisors, to declare or decide accurately, the expenditure that may be incurred by the patient; but in most situations, a rough estimate can be given, which would later on prevent many misunderstandings and difficulties for both the parties concerned.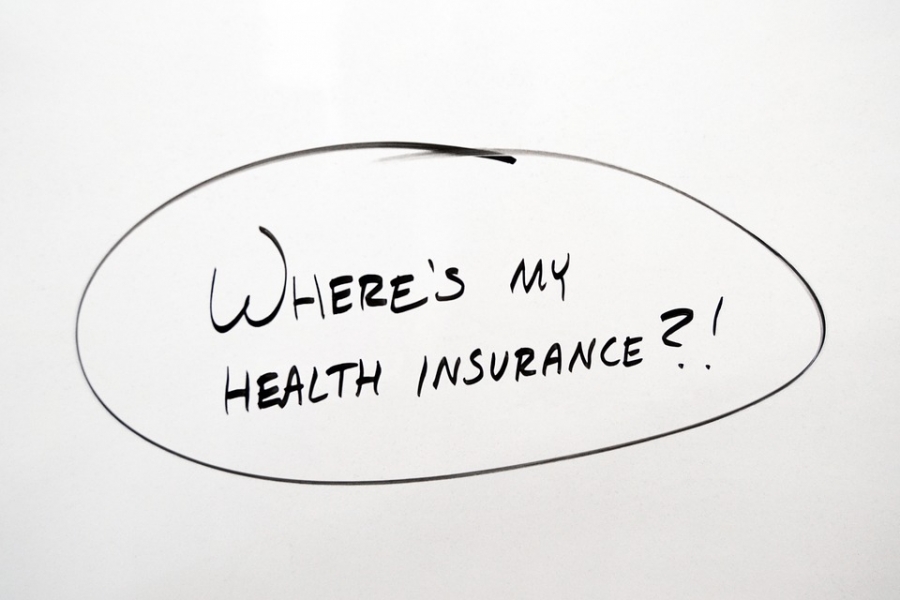 All queries related to health insurance, should be cleared before undertaking any major procedure.
Related with the financial obligations associated with treatment, there is need to clarify all doubts regarding health insurance policies, covering the patient. Quite often a patient and his relatives may believe that the insurance policies, that he/she is entitled to, would be covering all the cost of treatment, but unfortunately in many cases, things do not always work out in that way. Every big hospital has a separate department, which looks after health insurance coverage, and a frank conversation with authorities, would certainly give a valuable insight, to further course of events that would follow.
Relevant Investigations
Diagnostic requirements are again a possible contentious area, where opinion between the Doctor concerned and the patient's relatives, can be at a variance; more so if the patient is paying for the treatment from his own pocket.
Recently the medical fraternity has come under a lot of flak, as the patients and their relatives believe that, Doctors are ordering many investigations unnecessarily. In most of the situations, these accusations are totally baseless. Although it is very true, that a rise of court proceedings against the doctors, on charges of negligence; have forced many doctors to exercise an excessive caution in their treatment, resulting in an increase in the list of prescribed investigations/diagnostic modalities, but these extra precautions, enable a much more satisfactory treatment and better final results for the patient concerned.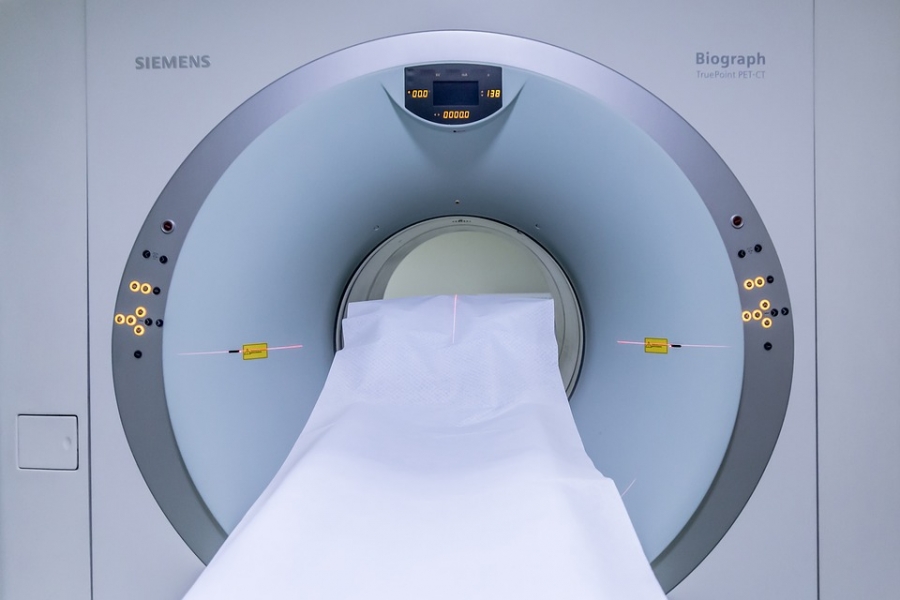 MRI investigations are costly, but quite essential & useful for certain patients.
Another problem, specially seen in the developing world, is health professionals advising that the required investigations should be done only from selective institution. Very commonly patient's relatives, misconstrue the doctor's motive, believing it to be a part of some unscrupulous practice, enabling the physician to earn some extra money. Although this may be true only in very tiny fraction of cases (it has to be remembered that the people concerned indulging in such practices - risk persecution for unethical behaviour, from local legal authorities); in most of the cases, doctors act in good faith, to guide the patients, for getting the investigations from trusted and respectable institutions, and saving them from laboratories, of ill repute.
Protocols for Surgery and Hospital Admission
Although the rules vary from country to country, but in most places in the world, (specially in non-emergency conditions) consent for surgical intervention and hospital admission can't be given by people below 18 years of age. Even adult patients, in certain developing nations may face difficulty for hospital admission and surgical intervention, unless they are accompanied by another responsible adult, preferably a relative, who can take legally valid decisions on the patient's behalf, if some unforeseen situation arises.
Hospital admission almost always requires some kind of Identity proof, which can be commonly missed during a panicky situation. People who have health insurance (many don't in developing countries), should check that their papers are up to date & accompanied by all required documents. It is always a good judgement to carry a surplus amount of money, in forms of cash/debit or credit cards to the hospital/clinic.
The Journey Back Home
When a patient returns back home, after meeting with a doctor or prolonged hospital stay, some logical reasoning should be followed. One of the important concerns is regarding driving back home. Any person who has recently been discharged from a hospital, or may even be going back after a simple procedure, like dental extraction; should preferably not drive back himself/herself.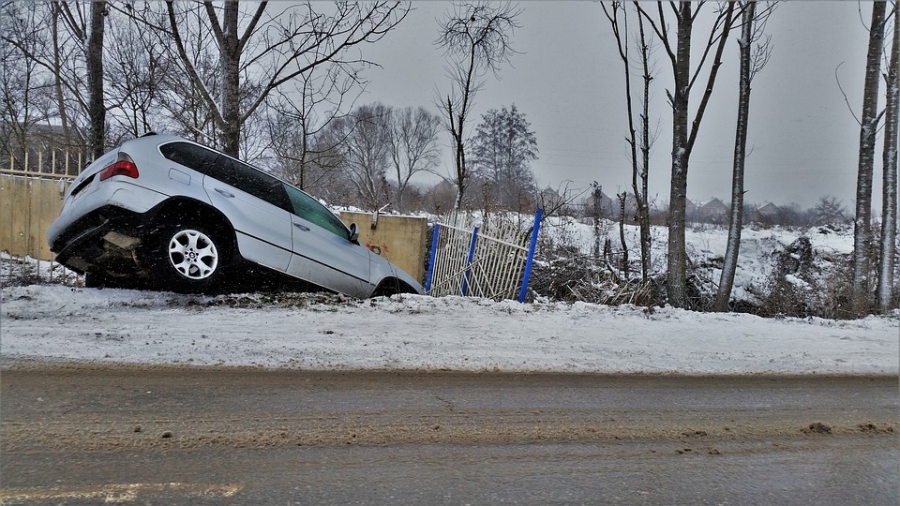 Driving should be avoided by all, who are physically weak or are in mentally imbalanced state.
Influence of residual anaesthetic effects, recent awareness regarding some grave health disorder, vertigo & weakness after being discharged from hospital stay; are some reasons, which have caused road traffic accidents, in people returning home after – being released from a hospital, after a minor surgical procedure & even after a stressful consultation with the doctor. It is always better that a friend or relative should drive the patient home, if a cab service is not available.
Medical Tourism
Rising cost of treatment, delay in getting the desired treatment and absence of the required treatment in the local area, are some of the factors, which has caused the global health tourism industry to increase exponentially, in the last few years. In majority of cases, these have greatly benefitted the patients but in some rare cases, unpleasant situations have also arisen.
When it comes to medical tourism, people only concentrate on the cost of the procedure, aiming to get the treatment, at the cheapest cost possible. However, this approach many times causes a compromise in the quality of the treatment. Before, deciding on a treatment in a foreign country, the qualifications of the concerned doctor and his/her accreditation to the country's certification board should always be verified. Big buildings, fancy chandeliers and glamorous paintings, do not always translate into a good healthcare system. In today's world of internet, a direct communication with the chosen doctor- asking about his/her training, exposure to patents of different ethnicities, and his/her past experience in the treatment desired, should always be ascertained.
Conclusion
Some of the observations, described above may appear as quite trivial in nature, but people who are not accustomed to the stressful environment of a hospital, a visit to the doctor may be quite a daunting task. In these moments of stress, it would always be a better idea to follow a definite protocol, than relying to wait and act, according to the situations which may arise.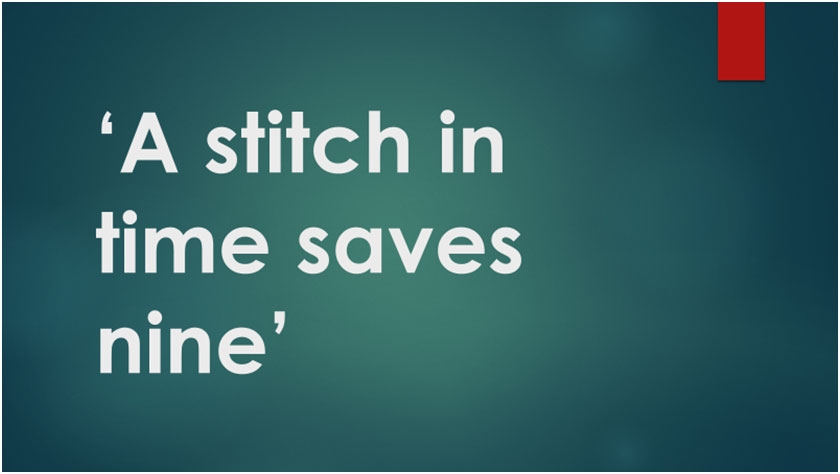 Words of Wisdom
Many countries like Japan, Singapore, Hongkong, Australia and a multitude of European countries have the best healthcare systems in the world, where people's experience in hospital is greatly different from the ones staying in the developing countries. However, with the right planning and adequate preparation, even people in the developing world can get the best solution in a situation, which is rather unpleasant at the best & a nightmare at the worst.