Vegetable Fried Rice, For Beginners
September 24, 2018
Admin
10 min
Lifestyle
---
(This article is for all those, who love Indian foods and Indian cooking)
Quite often we cook various items in our home, and at the end of meal, we find some items remaining in excess. Most often it happens with rice, which forms the bulk of meals in most Indian Homes. So what to do with this left over rice is quite often a dilemma, which we face. But now do not worry about this , as there is a good solution. If rice remains after your meal is over, you can prepare delicious tasty vegetable fried rice from this, left over rice.
Cooked left over rice
Cauliflower (3 to 4 cloves)
Carrot (1 whole)
Capsicum (2 to 3)
Green peas (100 gms)
Cabbage (1/2 small size
Green chilli (2)
Onion (2 medium size)
Ginger (1" length)
Garlic (6 cloves
Green coriander leaves (50 gms)
Salt (According to test)
Turmeric powder (1/2 teaspoon)
Cumin seed (1/2 teaspoon)
Oil ( 4 to 5 tablespoon)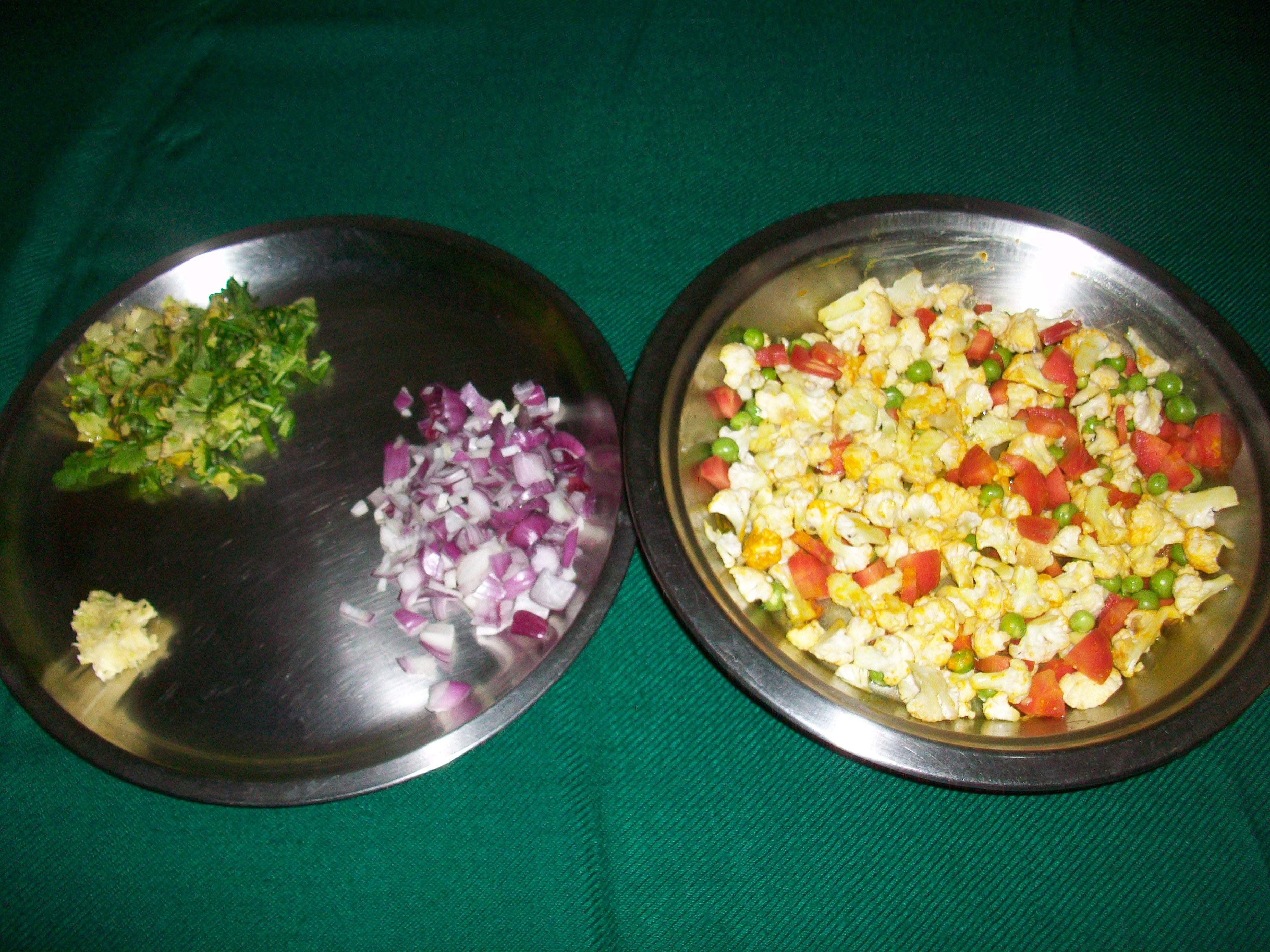 Ingredients
Preparation time –15 minutes
Cooking time -----20 minutes
Procedure:
Cut all vegetables in small pieces. Peel out onion and cut in very small pieces. Grate ginger and peel out garlic and crush them and keep them aside. Cut green chilli in very small pieces. Wash and cut coriander leaves in small pieces.
Wash all vegetables except onion, garlic and ginger. Drain out the water and sprinkle turmeric powder and salt on them and mix well.
Now keep a container on a hot oven ( with the flame of oven moderate ) and add oil to it. When oil becomes hot, add cumin seed to it. When the cumin seeds starts cracking then add onion in it and keep stirring. When the colour starts to become golden brown then add grated ginger and garlic in it. Keep stirring nicely.
Now add all vegetables and fry them nicely. When it is almost fried, then add green chilli pieces and rice and mix all things evenly.
Now just taste the rice mixture, if you feel the salt is less, then mix salt with it accordingly to everybody's own taste. Fry the rice mixture nicely and finally spread coriander leaves on it. Switch of oven and mix coriander leaves, with rice mixture. Cover the lid of the container, in which fried rice is kept. Let it rest for 15 to 20 minutes. It is ready now, to be served hot.
Final Dish
---
( DECLARATION - All the images used in this site, are either from personal collection, or are images available in Public Domain. The owner of this website is grateful to all those, who donated their images to – Wikipedia, Wikimedia, Flickr, Deviant Art, Pinterest, Pixabay and all other sites; for free use, as images in Public Domain.)