Travel Consideration
This starts even before you leave your home. Choose a budget Airlines -- Which flight you should choose to travel to your destination is important in the sense, that some well known flight companies usually charge more than less famous agencies. Booking tickets well in advance, preferably both ways ( to the destination and your return journey) will save you a lots of money. Unless you have recently won a lottery, economic seats are always preferable. Check your baggage weight limits prior to your departure, unless you want to pay heavy fine/extra charges in the airport. You should apply for visa, well in advance(mostly there is a window of 3 months); with documents regarding your identity, your financial status, and the residential accommodation where you have decided to stay. Once you reach your destination airport, decide how you would like to travel further .
If your final destination is in another city, you may need to take a train to reach there. Most of the major airport have a train station very close by. The lines in the booking counter is seldom crowded. In case you choose to take a train, you should know, that the trains may be of two types – the express train, which travels faster and does not stop on small stations and the local one's which travel more slowly and stops in almost all places; choose the one, which suits your budget and time schedule optimally. The compartment for travel should be also chosen carefully, do not travel in first class unless you have the proper tickets, a general compartment serves the same purpose, at much cheaper rates.
If you are traveling within the same city, then also you should carefully evaluate, if you want to take the cab, which is faster but costlier or if other cheaper travel options like trams or buses are available. Once you reach the place, where you have decided to stay, get yourself well versed with the surroundings. In case you want to travel to some place, from your place of accommodation and want a cab, there are two important things you should know. Unlike most overcrowded cities in Asia, where you can get a cab, just standing outside your home, the same is not possible in majority of European cities. Here you would have to call a cab company over phone and book a cab, much in advance, from your planned departure time. The second thing, you should remember is that Europeans are very punctual about time, so you better be standing in front of your home/hotel/hostel at the exact time, at which you had ordered the cab, or it will go back .The best course would be to give your phone number to the cab company & tell the driver to call you, once he reaches your place ;that would be the most practical thing to do, in case you do not want to stand in the street, in a chilly season waiting for your cab.
The trams and buses are always a cheaper and better, they charge the same rate ( as long as you are traveling in the same zone ) irrespective of the distance(compared to most Asian cities, where charges are in direct proportion to the kilometres travelled) & they are the best options when they are available, but they are also very particular regarding their timing, so you should have a prior idea regarding their arrival and departure schedule. Most Bus and Tram stops have a detail time table charts, describing when the buses and trams pass through. Buying weekly passes, whenever available, would give you more flexibility with the time factor. In case you are the more adventurous type, you can get cycles on hire; many European cities have well paved roads exclusively for cyclist, and it is quite a pleasurable experience to paddle around the city in your own pace.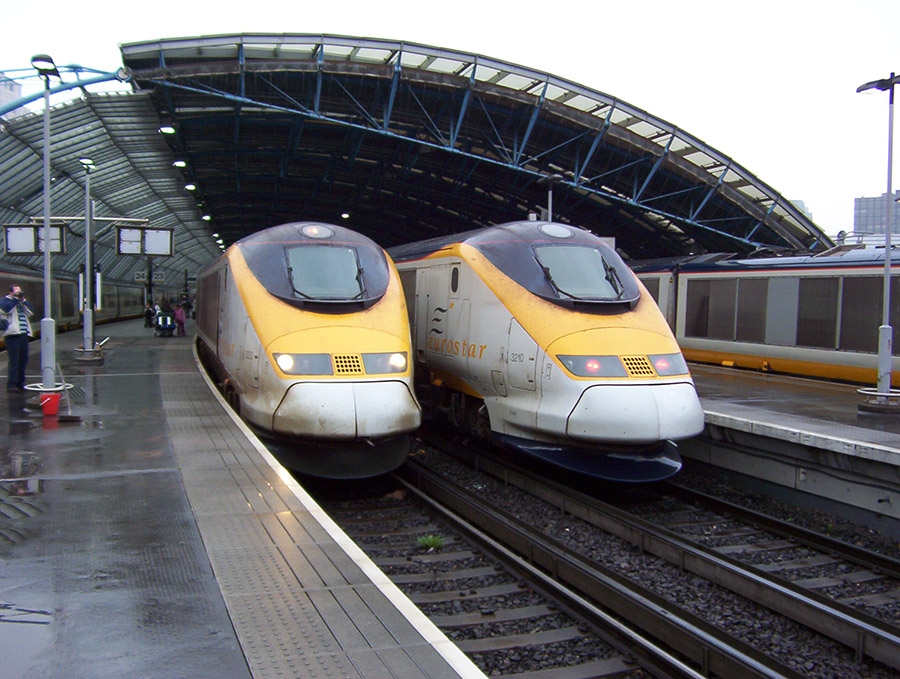 Eurostars at waterloo international
Accommodation
This is something that you have to decide on before you are leaving your home, as an integral part of visa application. Unless you are going to visit a relative or a friend (and are not getting into a foreign University with accommodation facility), you have to search for a place where you can stay. The options available are – Flats /Apartments, Hotels & Hostels. Booking for those can be done on internet, even without leaving your home. The choice depends on your budget and flair. Try to stay away from city centre, they are certainly more expensive. Hostels are certainly the cheapest option, and they provide the additional benefits of free readymade breakfast in majority of the places. Also you get to meet people from different parts of the world and share their culture and enrich your travel experience.
In case you are a person who values privacy, then an apartment rental would be the best option for you .Most of these accommodation would have an attached kitchen, with all basic amnesties for cooking available. You will always find a grocery store nearby. Always carry a travel power adaptor with you, as the plug points for electricity supply, may be a bit different from the one's back home, and you have to get the laptop working. If you are in for a short visit, then international Sim cards of any standard company, will help you stay in touch with family back home; skype conversations are another cheaper alternative. Sometimes if you are lucky enough, you can also get a car on rental along with accommodation facility (but of course you should be having an international driving license to use it). You should also not make any noise in your home, that may disturb your neighbours, they may not be as forgiving, as the ones you had back home.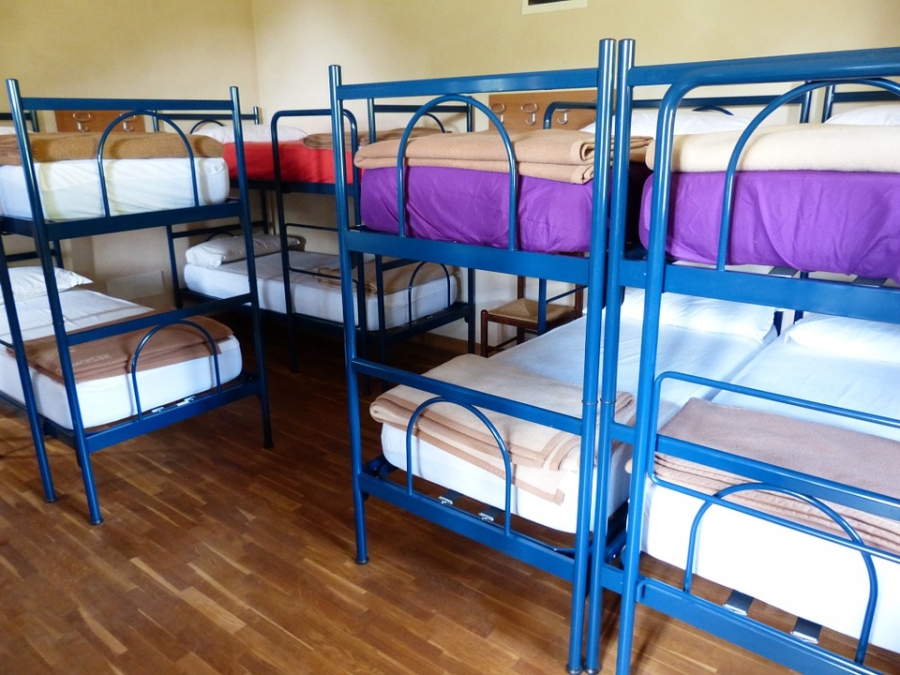 Youth hostel for cheap accomodation
Do it Yourself Attitude
If you have taken an apartment it would be helpful for you to know some basic facts. You are responsible for keeping your place clean. Unfortunately most upper middle class and rich households in Asia, get some kind of help from servants and most youngsters(specially males) of these families are not really used to household works. But here you have to understand that there are no servants to help you, unless you belong to a royal family of the country. So you have to cook your own food, clean dishes and finally do your own laundry. Learn to use the vacuum cleaner to clean the house. Although most Europeans are very independent and learn to be self sufficient from a very young age & these issues may appear very trifling matter to most of them, but these things can be a serious problem to many Asian men, not used to concept of housework .The same attitude is applicable outside the house too. In case you are in a new city and want to find out a place, search it in a Google or the local Map. Asking people for directions, is not common and should be used only as a last resort. The same applies to most tourist spots also. Except a handful of overcrowded popular city centres, with a heavy flux of international tourist(where guided walking tours are present), very rarely would you get tourist guides to show you around, like in majority of Asian countries, and most of the time you would have to make do with pre recorded audio systems with earphones, which would help you to know more about the place you are visiting.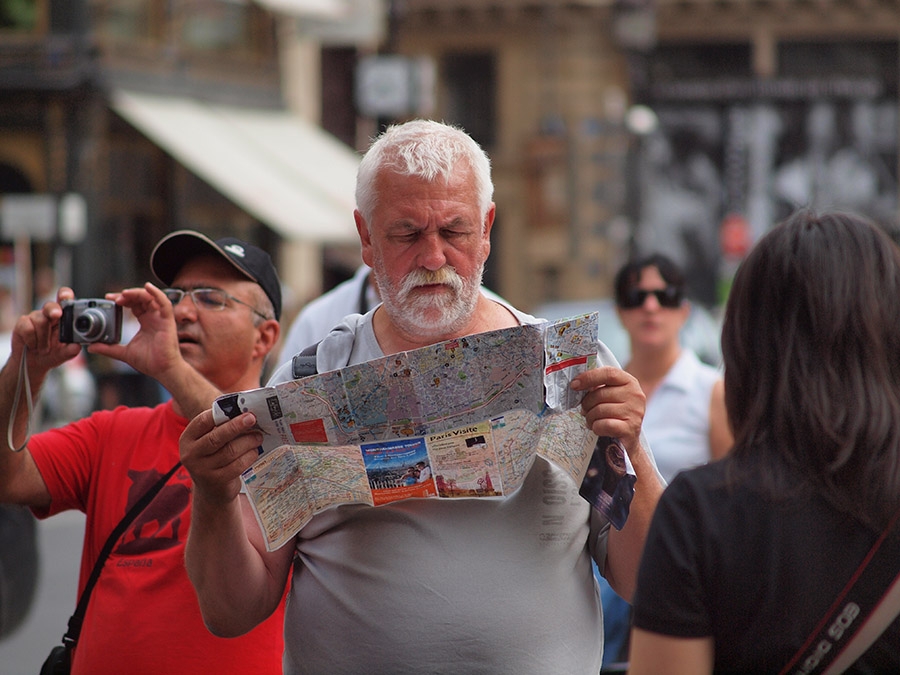 Be independent
Food / Eating Out
Every country has their own food habits and sooner or later you will come across the local food. It is always a good idea to try out the local dish when you are with the local friends; You never know, what you may like. But a word of caution for people, who are a bit serious about their religion. Hindus do not eat beef and Muslims do not eat pork, but these are freely available in most eateries in Europe, so it would be good to be a bit careful before checking out that unknown meat. Most western meals has alcohol in some form – Champaign before the main course, Wine (Red/White) with the main meal and whisky afterwards. Teetotaller should are advised discretion. If you want to drink water, you have to buy it separately. Contrary to majority of Asian countries where you get free drinking water, complimentary with food, it is not the same here.
Finally eating out in restaurants and paying the bill in Euro, can be a costly proposition to many Asians, considering that the standard currency of most Asian countries are relatively weaker compared to Euro. That practically means that many times, you have to make do with some home made sandwiches, than eating out. In these situation, you closest Mac Donald or Pizza outlet(they are plenty, almost everywhere), may provide another cheaper option. If you are missing home food, there is a good chance that you may find a restaurant close by where Chinese food or food of Indian Subcontinent are easily available.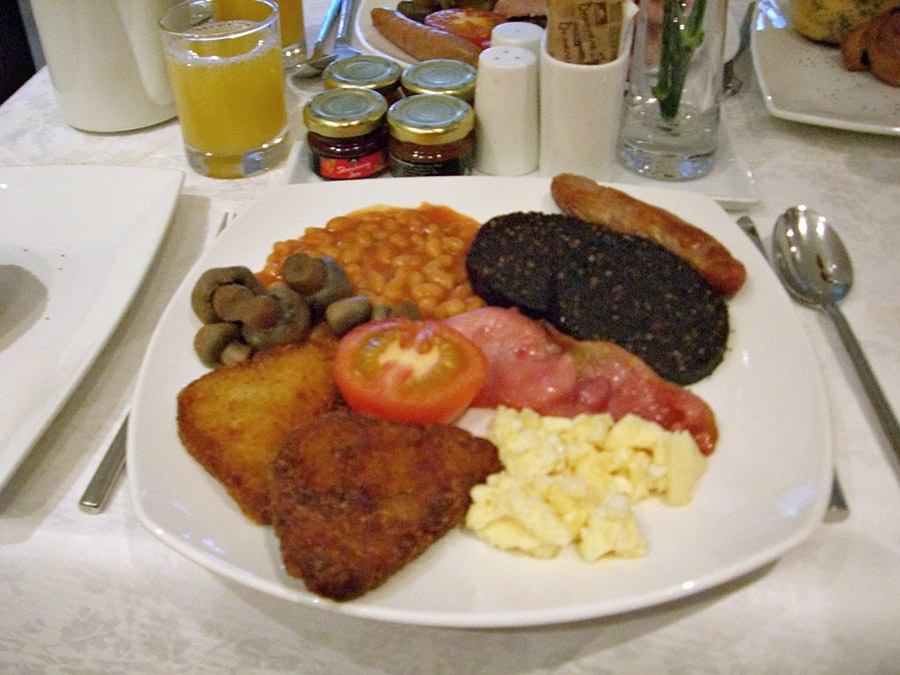 Full English Breakfast
Advise For the Streets and Places you Visit
The advise is simple, follow the rules and respect other people's privacy. Always carry your passport with you or at least a cyclostyled copy, in most places it is expected that the foreigners should have their ID papers with them( although rarely anyone checks them). If you are driving on the road, carry your international driving licence with you always & follow the traffic rules, remember it is the pedestrians, whose safety is paramount. Illegal overtaking and jumping signals, should never be done. If you are in a bicycle, stick to the lane allotted. Littering in the streets is an offence and should always be avoided. Public display of affection is quite common and you may find people hugging and kissing in the streets, it is never a good idea to stare.
Before smoking, ascertain the place where you choose to do so, is a correct place. Drinking in public places (except bars and restaurants ) are not allowed, and always keep in mind, so as not to disturb other people. While visiting places like museum, you would note, that discounts are available for students and seniors and on some special days the entry maybe even free. Visiting most churches does not cost any money, unless you choose to donate it. If you are visiting a church, remember to keep your voice low and not to disturb others .Do not do things that will create problems for you and bring shame to your country.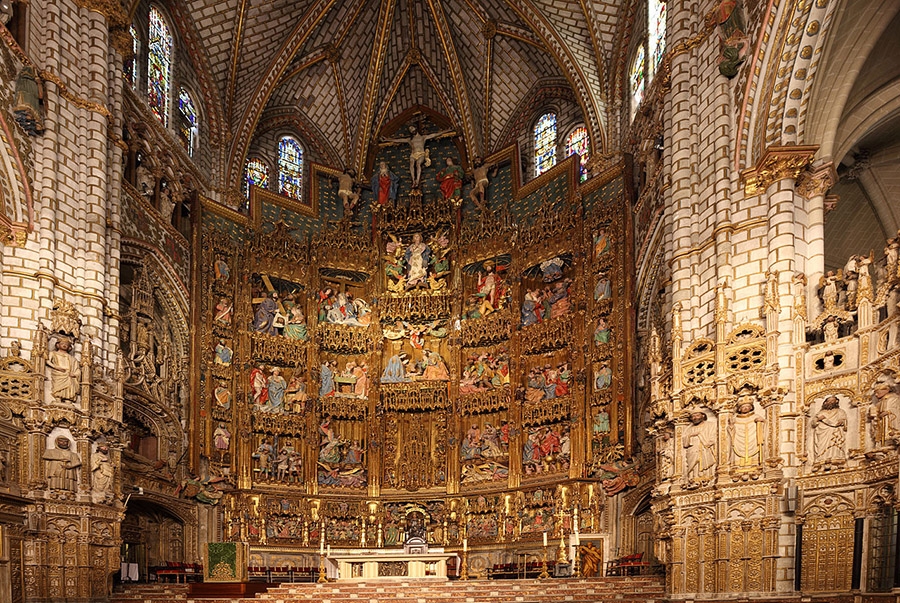 The churches are one of the most beautiful places to visit
Socialisation
Thanks to the British Legacy, most people in Asia have a good knowledge of the language of their colonial rulers. But not all Europeans outside UK understand English ,so it is always better to learn a few key phrases in local language, before you leave your home. Always start you conversation with greetings and end it, with a thanks. When interacting with people you have to understand that in contrast to most Asian societies, where the families are quite large and includes the parents, uncles and aunties, in addition to the concerned couple and their children, most Europeans are fiercely independent and choose to stay alone from a very early age. It is nothing bad, but just a different lifestyle .
Most Asians are rather of very friendly disposition and believe in making friends fast by chatting to others about their personal life. But most Europeans are very fiercely guarded about their personal life. So never ask a person, whom you do not know too well about his family or personal life, at least not in the first meeting. Do not be too inquisitive about the financial or marital aspects of his/her life - like the price of his/her house or the salary he/she makes, or why they are divorced(in case of divorced people)-- these are taboo topics, which should never be discussed. If you are invited to somebody's house for a meal ;always take a gift with you & finally ensure to clean up the dishes before you leave (it is always polite to ask beforehand if you should do the same). Unfortunately there has been some incidence of racial hate crimes in recent times, but these are very rare and the authorities have always taken steps to control them; but learn to avoid places where you are not welcome.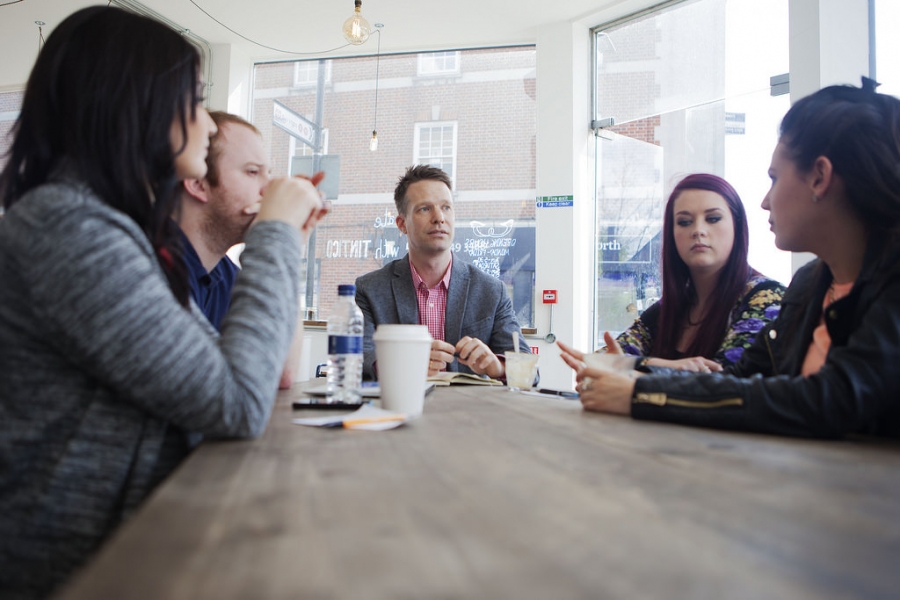 Making new friends is always a good idea
The Final Word
In spite of wherever you choose to go in the world, you have to understand deep down all people are the same. Everybody wants to be treated with respect, want security and avoid unnecessary disturbance in their life. A simple sensitivity to other people's views and respecting their way of life, will get you a long way in getting acceptance and respect, in a foreign land.
(Disclaimer – This article is a general guideline for Asians visiting Europe for first time, but some country wise difference, may be present. Readers discretion is advised. Also many things discussed here, would appear to be highly elementary, to most westerners; but would make a lot of sense to a middle class Asian, leaving his country for the first time)