Malpua - The sweet flavour of India
March 12, 2019
Admin
8 min.
Lifestyle
---
India's history goes back thousands of years and every age has brought unique contribution in different fields such as – science, arts, culture and even foods. The subject of discussion here is a sweet dish that has been present in India, since a very long time. Yes, it is Malpua, which has been a favoured sweet dish for many people in India, Pakistan, Bangladesh and even in Nepal; who may be separated by political boundaries but have a common historical and cultural past. This makes many people even believe that Malpua is India's oldest dessert.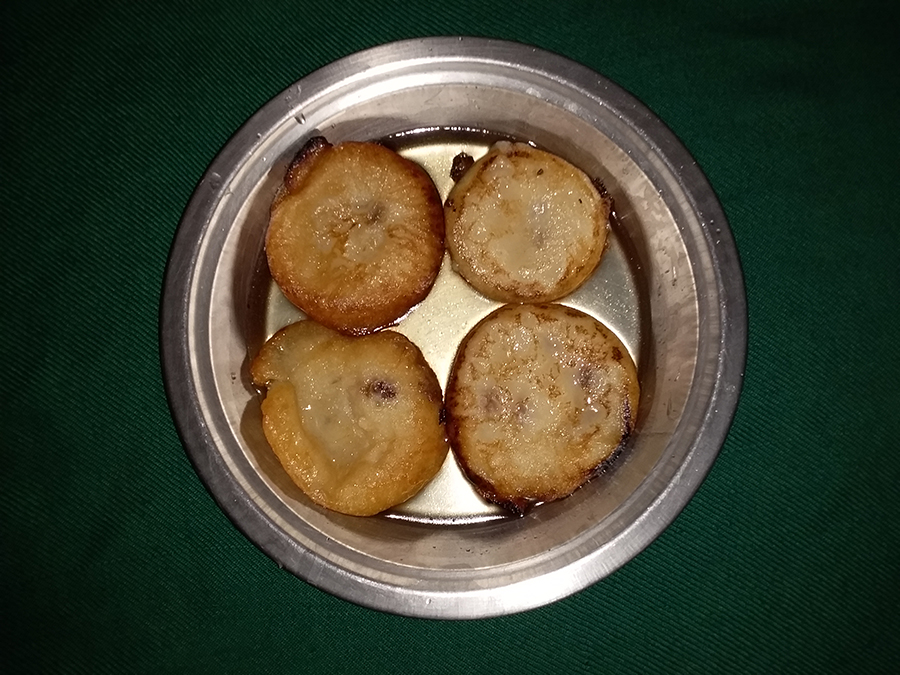 Malpua - India's Oldest Dessert
History of Malpua
For those who have not heard about Malpua before, it would be useful to mention that Malpua is basically deep-fried pancakes, that are soaked in sugary syrup before being served as a dessert or a snack. Much before Malpua became a popular sweet in the modern Indian subcontinent, it was mentioned as "Apupa" in Rigveda, where even the recipe of its preparation from barley flour was described, as barley was the main grain consumed during the Vedic period.
Similar description of Apupa has also been found in the Buddhist and Jain literature. With the passage of time - Apupa, has evolved into the modern day Malpua. Although some fine changes in its method of preparation occurred during its evolution, but the sweet continued to maintain its popularity, throughout the ages.
Recipe of Malpua
Considering the fact that many people consider Malpua as the oldest sweet of India, a short description of its method of preparation is necessary for complete discussion on the topic. Besides, this sweet is very easy to make and very tasty to eat, which has made this sweet very popular in almost every home in India. Let us start with the ingredients for making Malpua, which are very easily available almost anywhere in India.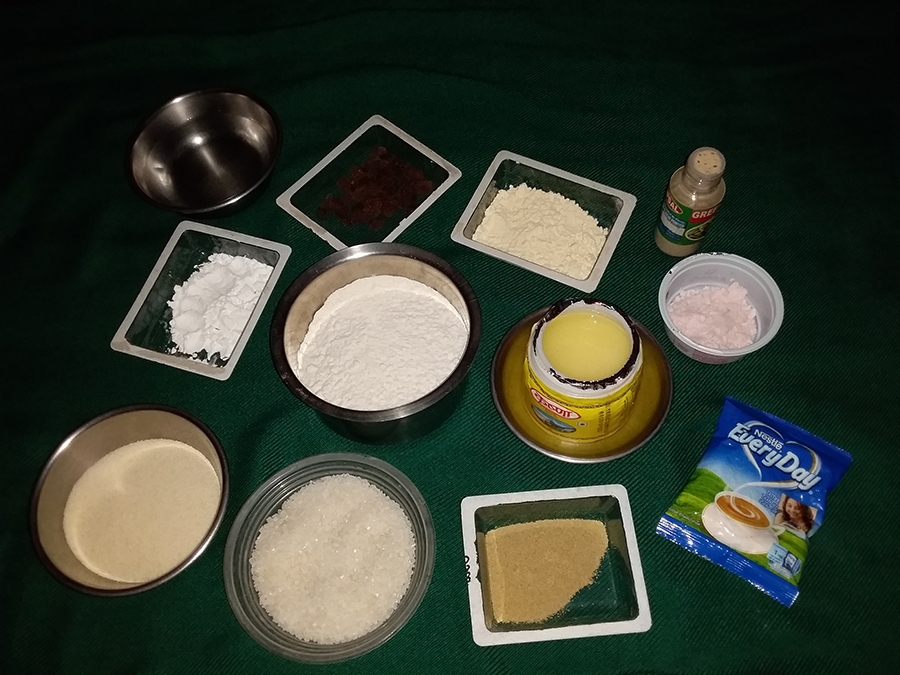 The Ingredients for making Malpua
Ingredients for Making Malpua
White flour – 200 grams
Ghee – 50 gm
Oil for frying – 500 ml
Curd – 25 gm
Salt – small pinch
Sugar – ½ Kg
Green cardamom powder – ½ teaspoon
Milk – ½ litre
Mawa – 100 gm
Raisin (Kismis) -2 or 3 Tablespoon
Fennel powder – 1 Teaspoon
Semolina - 100 gm
Procedure for Making Malpua
The flour is sieved nicely. Then the flour is taken in a container and to it 50 gm Ghee is mixed, in such a manner that no lumps are formed. The curd previously mentioned in ingredients, is beaten thoroughly to get an even mixture and kept separately for later use. A pinch of salt is mixed in the flour and semolina & Mawa are added to it and thoroughly mixed.
Next Fennel powder and curd are added to the previously described mixture and all the ingredients are added nicely by hand. Then milk is mixed to it and slowly the flour mixture is beaten nicely till a shape of smooth batter is obtained. The consistency of this, should neither be too thin nor too thick. Lastly green cardamom powder and raisin are added to it and mixed thoroughly. Now this mixture is allowed to rest for half an hour.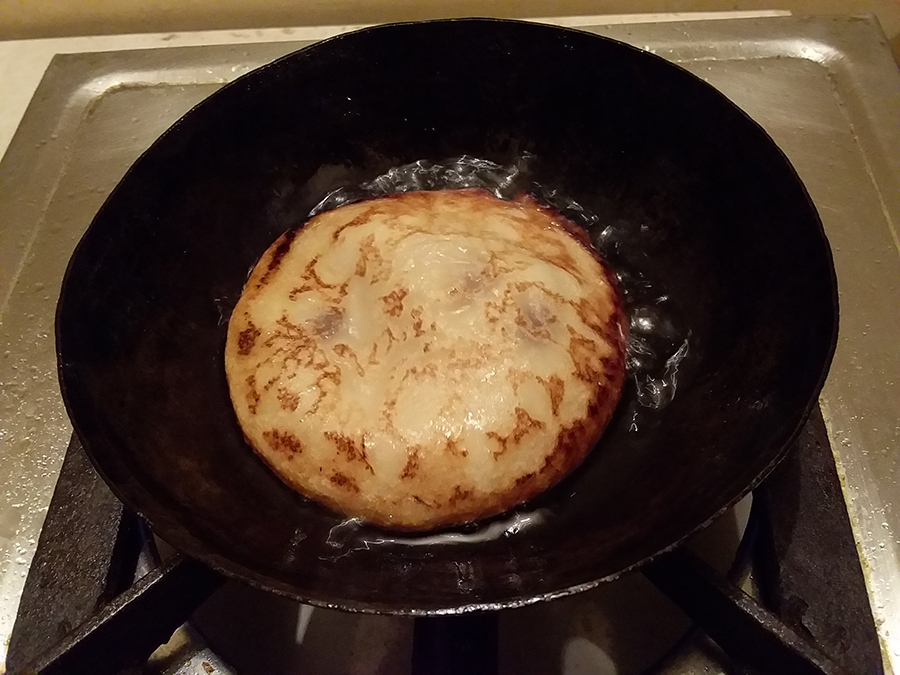 Preparation of Malpua
In another container ½ kg of sugar is taken and 2 to 3 cups of water is added to it and boiled, to make a thin sugar syrup. Later the syrup is cooled. Next a karahi (a curved container used for cooking) is put on an oven and oil is added to it. The flame used for heating should be moderate. When the oil gets warm enough for frying, then a little flour batter is taken by a big spoon and put on the hot oil. It will attain a circular shape. It is fried on both sides and later put in the sugar syrup. After sometime, it is turned upside down and kept dipping in the sugar syrup for a total of 1 hour. When it becomes soft and spongy then it is ready for serving.
Use of Malpua in Different Festivals
Time has done nothing to diminish the popularity of Malpua, but on the contrary, its fondness has just increased with time. In the present times, the use of Malpua has significantly increased during festivities like Holi and Diwali. In the Indian state of Orissa, Malpua is given to Lord Jagannatha in the famous temple of Puri, as a part of traditional food offering to the god.
Popularity of this sweet transcends religious boundaries, as even Muslims in India, in special occasion like Ramadan take egg malpua with quite enthusiasm. Sometimes people divided by nationality and religion are bound together by their love for a simple food, proving how even a simple thing can make a great difference.
---
( DECLARATION - All the images used in this site, are either from personal collection, or are images available in Public Domain. The owner of this website is grateful to all those, who donated their images to – Wikipedia, Wikimedia, Flickr, Deviant Art, Pinterest, Pixabay and all other sites; for free use, as images in Public Domain.)